Lindsey Graham Rejects Any Compromise With 'Radical-Left' Nancy Pelosi in Divisive Interview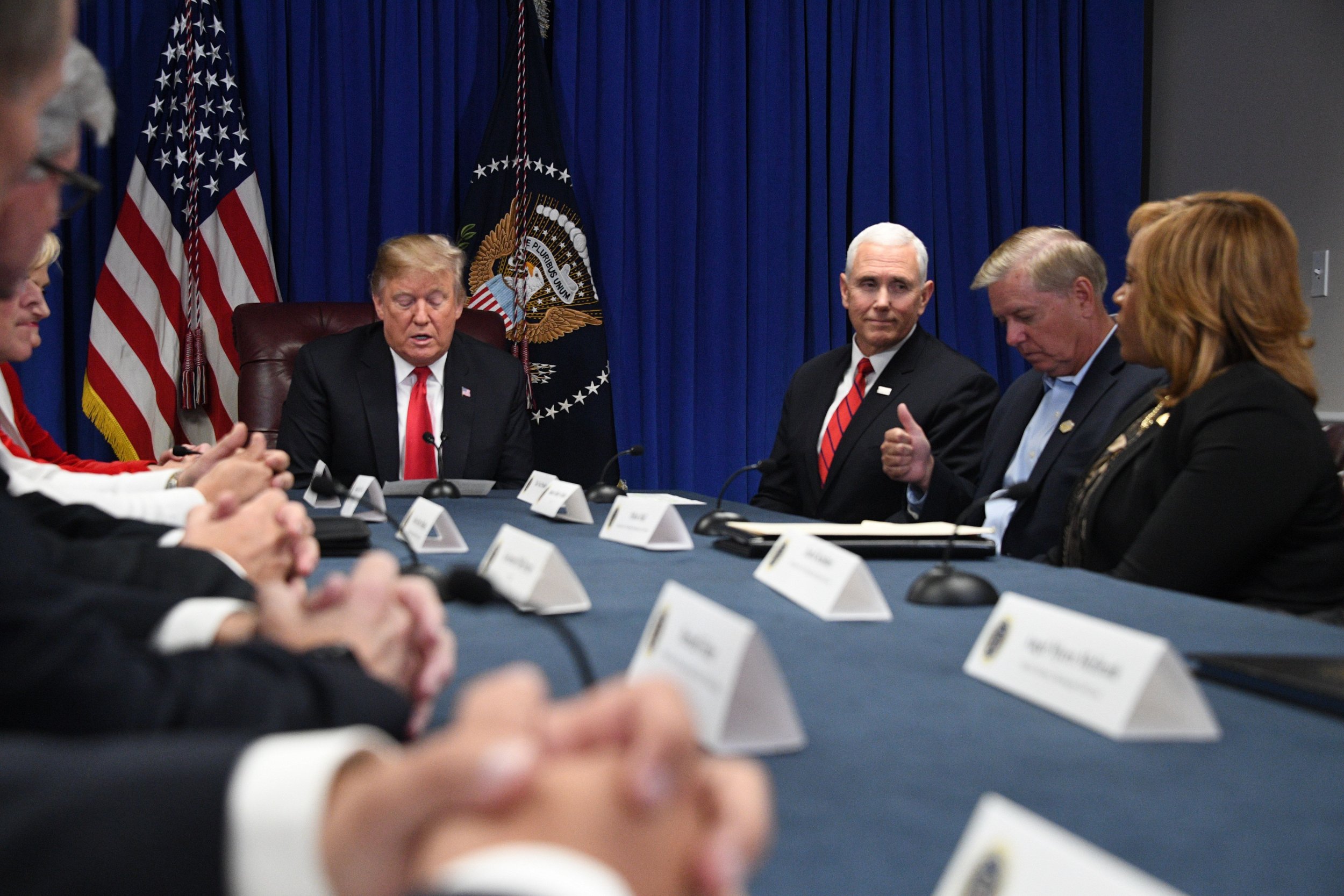 South Carolina Republican Sen. Lindsey Graham sought to widen Washington's divide during a Sunday rant against the "radical left" who refuse to bill American taxpayers about $5.7 billion for President Donald Trump's border wall.
Graham expressed extreme frustration with the politically polarized talks between congressional Democrats and the White House after Trump shut down the government as leverage to force U.S. taxpayers to pay for his proposed Mexican border wall. The longtime GOP senator repeatedly railed against the "radical left" negotiators for not seeing eye-to-eye on the issue. He argued that although Trump was right to shut down the government, he doesn't see any way out of the deal without more wall.
Correction: A previous version of this article inaccurately referred to Nancy Pelosi as "House Majority Leader."
Speaking on CBS' "Face the Nation" Sunday, Graham took particular issue with a recent joke Speaker of the U.S. House of Representatives Nancy Pelosi made about offering Trump one dollar for his wall. Last month, the California Democrat reportedly said Trump views the wall as a gauge of his "manhood" and said she had to play "mom" during negotiations.
"We're having to negotiate with people who want to abolish ICE, not support ICE," Graham said Sunday. "We're having to negotiate with people who see the Border Patrol agents gassing children, rather than defending our borders as professional law enforcement. And we're negotiating with people who will give us one dollar for the wall even though it's immoral and accuse all of us who support a wall as part of border security as racist."
"Nancy Pelosi has made progress. She has gone from 'not a penny' to a dollar," Graham continued, referencing Pelosi's joke last week in which she offered a single dollar to fund Trump's Mexican border wall proposal. Nancy Pelosi sees the border crisis as manufactured, President trump sees it as real and until we see the same movie we're never going to reach any conclusion. The president is right to dig in and get money for a wall."
Graham said Trump made clear to him during a recent meeting, "that we're never going to have a deal unless we get a wall as part of it....Why would you negotiate with somebody who calls you a racist if you want a wall, who gives you a dollar for a wall?"
"As long as the radical left is in charge, we're never going to get anywhere. The president will compromise but he will not capitulate," Graham said with a sudden rush of determined exhuberance. "So that's where we're at."
Graham acknowledged the uncompromising corner Trump has backed himself into over the border wall, telling Fox News' Sean Hannity last week if Trump gives in on the border wall his presidency is essentially over.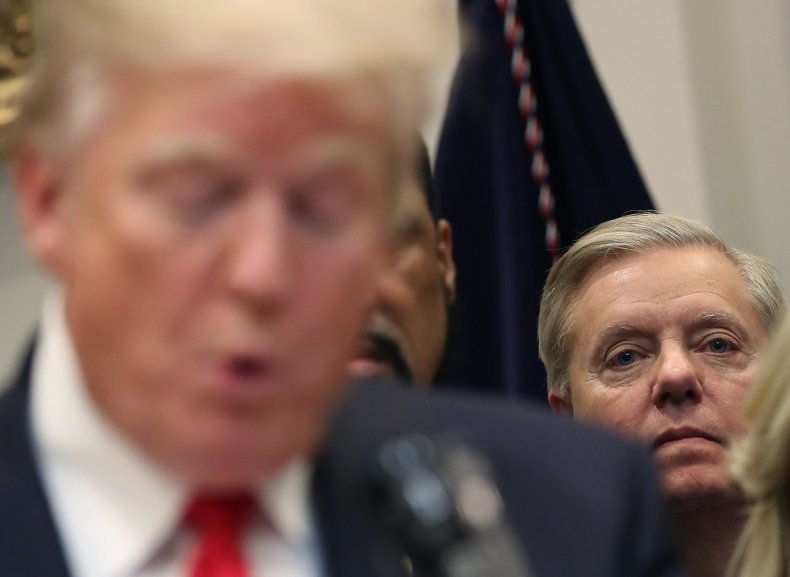 "The president is going to challenge Democrats to compromise and if they continue to say no, they're going to pay the price with the American people. If he gives in now, that's the end of 2019 in terms of him being an effective president," Graham said. "That's probably the end of his presidency. Donald Trump has made a promise to the American people. He's going to secure our border."
A recent Quinnipiac poll illustrated the highly divided fight over Trump's border wall, with a slim majority, 54 percent, of Americans standing in opposition to the $5.7 billion U.S. taxpayer-funded project proposal.