Lindsey Graham Refuses Merrick Garland AG Confirmation Hearing, Blames Trump Impeachment
Sen. Lindsey Graham (R-S.C.) has refused a call to quickly hold a confirmation hearing for Judge Merrick Garland, President Joe Biden's nominee for attorney general, while blaming the Senate's impending second impeachment trial of former President Donald Trump.
Graham, who still chairs the Senate Judiciary Committee due to an organizing resolution not being finalized, denied a request from incoming committee chairman Sen. Dick Durbin (D-Ill.) to hold a hearing for Garland on February 8. The Republican said that the Senate's plan to begin Trump's impeachment trial one day after the proposed date meant that there would not be enough time to hold Garland's hearing, while insisting that Trump's impeachment for allegedly inciting the January 6 U.S. Capitol insurrection amounted to a Democratic attempt to "score political points."
"Your request is highly unusual," Graham wrote in a letter to Durbin on Monday. "The Senate is about to conduct its first ever impeachment trial of a former president, and only its fourth trial of a president, incumbent or not. Under the procedure the Senate has adopted, Donald Trump's trial is set to start on February 9. But you want us to rush through Judge Garland's hearing on February 8."
"An impeachment is no small thing. It requires the Senate's complete focus," added Graham. "Democrats do not get to score political points in an unprecedented act of political theater on one hand while also trying to claim the mantle of good government on the other."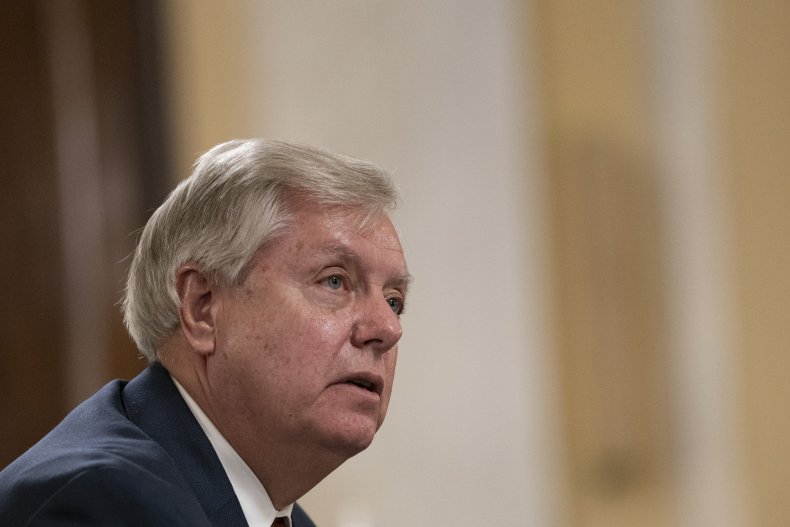 Graham maintained that the confirmation hearing for Garland, who he called a "sound choice" for attorney general only hours before the January 6 insurrection that resulted in Trump's second impeachment, should take place over the course of two days, noting that the last five attorneys general had two-day confirmation hearings. Graham said that Garland could not be given two days because "Democrats voted to proceed" with the Trump impeachment, while holding the hearing and trial simultaneously would "give neither the attention required."
Graham's letter was in response to a letter Durbin sent him earlier in the day, which asserted that there was "simply no justification" to object to the February 8 date. Durbin suggested that not quickly holding a hearing for Garland could pose risks to national security. He also said that he hoped the hearing would proceed in a "bipartisan fashion" but warned that he was "prepared to take other steps to expedite the Senate's consideration of Judge Garland's nomination should his hearing not go forward." It is not clear what additional steps Durbin plans to take that could force the hearing to be expedited.
Garland was former President Barack Obama's pick to succeed Supreme Court Justice Antonin Scalia after his February 2016 death. Republicans controversially blocked confirmation hearings for Garland, which they claimed was due to the presidential election taking place about eight months after the nomination. Garland's nomination became moot after Supreme Court Justice Neil Gorsuch was nominated by Trump following the election. However, the GOP-led Senate had no similar qualms about holding hearings for Supreme Court Justice Amy Coney Barrett only weeks before the 2020 presidential election.
Newsweek reached out to Durbin's office for comment.