South Carolina Republican Senator Lindsey Graham was not impressed with Tuesday's opening statement by former President Donald Trump's impeachment lawyer Bruce Castor.
Members of the Senate heard attorneys from both sides of the aisle in today's trial proceedings. Trump was impeached in January for allegedly inciting violence against the U.S. government for his role in the riot at the U.S. Capitol building. Democrats alleged that Trump's repeated baseless claims that widespread voter fraud tipped the election to President Joe Biden help create an environment that inspired the rioters to descend upon the Capitol.
Castor's 48-minute-long defense of Trump at Tuesday's Senate trial perplexed several lawmakers, including Graham.
"I thought I knew where it was going," Graham told reporters on Tuesday, "and I really didn't know where it was going." Graham's office declined to comment further to Newsweek for this story.
Louisiana Republican Senator Bill Cassidy agreed with Graham's assessment of Castor's remarks.
"If you listen to it, it speaks for itself," he said. "It was disorganized, random, had nothing—they talked about many things but they didn't talk about the issue at hand."
"If I'm an impartial juror and I'm trying to make a decision based upon the facts as presented on this issue, then the House managers did a much better job," Cassidy added.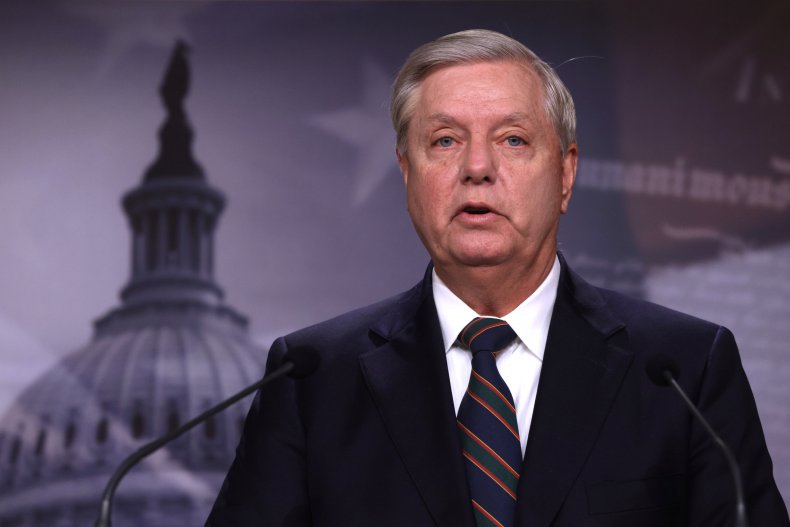 Castor formerly served as district attorney for Montgomery County, Pennsylvania. Some observers claimed that Castor's remarks had little to do with the impeachment trial. Cassidy told reporters that Democrat members of the House impeachment team made a "compelling, cogent case and the President's team did not."
"You know it's funny—this is an aside, but it's funny," Castor said during his remarks. "You ever notice how when you're talking or you hear others talking about you when you're home in your state, they will say 'you know, I talked to my senator' or 'I talked to somebody on the staff of my senator.' It's always 'my senator.'"
"Why is it that we say 'my senator?'" Castor added. "We say that because the people you represent are proud of their senators."
Harvard law professor Alan Dershowitz said during a Tuesday interview with conservative media outlet Newsmax that he had "no idea" what Castor was doing.
"I have no idea why he's saying what he's saying," Dershowitz added.
Maine Republican Senator Susan Collins told reporters on Tuesday that Castor's remarks "perplexed" her because Castor "did not seem to make any arguments at all, which was an unusual approach to take." Texas Senator John Cornyn described Castor's opening argument as "not one of the finest I've seen."
In the end, Castor seemed satisfied with the first day of impeachment proceedings.
"We had a good day," Castor told reporters after the Senate adjourned until Wednesday.
Correction: This article originally stated that former President Donald Trump's impeachment lawyer Bruce Castor delivered his opening speech to the Senate on Monday. He delivered it on Tuesday. The article also originally stated Castor's speech was 30 minutes long. It was 48 minutes.