Lionel Messi Contract, Salary Details As Argentinian Star Joins Paris Saint-Germain
One of the most stunning deals in soccer history was completed on Wednesday when Lionel Messi was officially unveiled as a Paris Saint-Germain player, having ended a 21-year spell at Barcelona just three days earlier.
The Argentine won 35 trophies with Barcelona, scoring 474 league goals in 520 games since making his first-team debut in 2004. He was expected to extend in his stay in Catalonia even after his contract expired on July 1.
Messi and Barcelona appeared close to reach an agreement last month, before the situation swiftly deteriorated over the last week when the club admitted "financial and structural obstacles" would make it impossible for them to resign the 34-year-old.
Messi confirmed his departure from Barcelona on Sunday. On Tuesday he signed a two-year deal, before undergoing a medical and being unveiled on Wednesday.
How much will Messi earn at PSG?
The short answer is a lot. Messi has signed a two-year deal that includes a €25 million basic, after tax, salary with an additional €10 million in bonuses on top of that. The figure is higher than the proposed deal with Barcelona, which would have seen the 34-year-old pocket just over €20 million net a year after he agreed to take a 50 percent pay cut from his €45 million-a-year, after tax, contract.
The Athletic reported the Argentine will also receive a considerable sweetener in the form of a €25 million sign-on fee and that the deal includes an option for a third year on the same financial terms.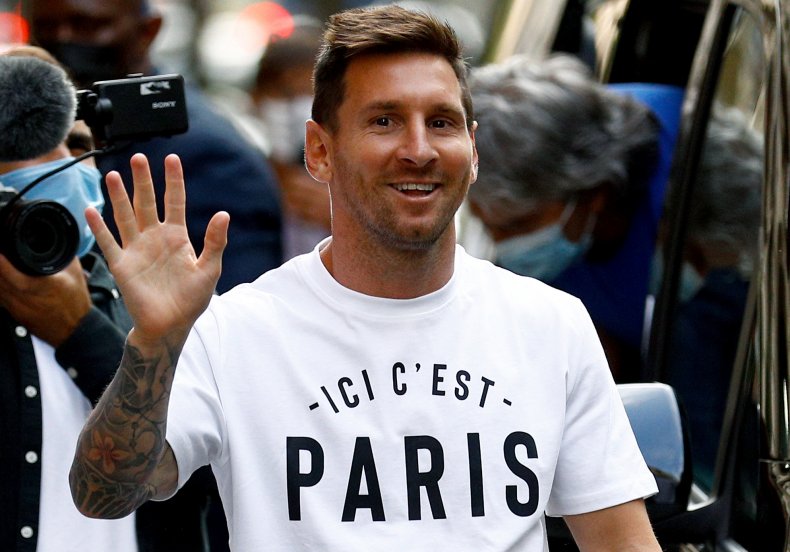 What number will Messi wear at PSG?
Messi and the No. 10 jersey have long enjoyed a seemingly unbreakable relationship, with the Argentine donning the number for both Barcelona and the national team for over a decade. In Paris, however, Messi will wear the No. 30 jersey, the number he first wore when he made his debut in Barcelona's first team 17 years ago. The No. 10 is currently on Neymar's shoulders and, according to The Guardian, Messi reportedly turned down his former teammate's offer of taking on the iconic jersey instead.
What has Messi said about signing for PSG?
When he announced his departure from Barcelona in a press conference on Sunday, the Argentine choked back the tears as he explained it had never been his intention to leave the Catalan giants and that he expected a deal to be agreed. On Tuesday, however, Messi appeared in a far better mood as he spoke for the first time as a PSG player.
"I am excited to begin a new chapter of my career at Paris Saint-Germain. Everything about the club matches my football ambitions. I know how talented the squad and the coaching staff are here.
"I am determined to help build something special for the club and the fans, and I am looking forward to stepping out onto the pitch at the Parc des Princes."
The PSG chairman and CEO Nasser Al-Khelaifi added: "I am delighted that Lionel Messi has chosen to join Paris Saint-Germain and we are proud to welcome him and his family to Paris. He has made no secret of his desire to continue competing at the very highest level and winning trophies and naturally our ambition as a club is to do the same.
"The addition of Leo to our world-class squad continues a very strategic and successful transfer window for the club. Led by our outstanding coach and his staff, I look forward to the team making history together for our fans all around the world."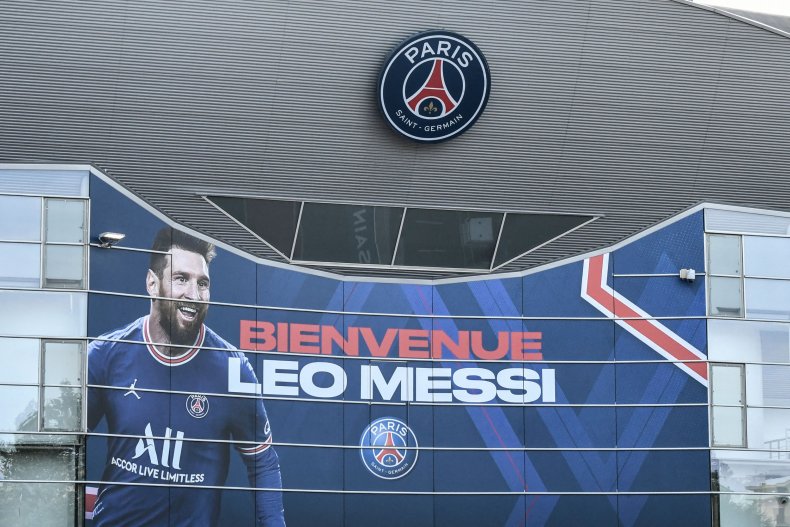 When will Messi play his first game for PSG?
Messi is unlikely to make his debut on Saturday, when PSG hosts Strasbourg. The Argentine has been on holiday for barely a month after leading his country to the Copa America title in July—Argentina's first major title since 1993—and the last few weeks can't have been too relaxing for him from a mental standpoint.
In all likelihood, PSG will give Messi time to rest and recuperate from the exertions of last season before handing him his debut later this month or, potentially, in September.
Is Messi PSG's only signing of the summer?
Messi is by far the biggest coup in the history of PSG, but the Parisians' business this summer had been excellent even before they landed the Argentine.
Prior to welcoming Messi, PSG had already signed four-time Champions League winner Sergio Ramos and Italy's goalkeeper Gianluigi Donnarumma, who won Euro 2020 last month, on a free transfer from Real Madrid and A.C. Milan respectively.
Dutch midfielder Georginio Wijnaldum also arrived on a free transfer from Liverpool after PSG pipped Barcelona to his signature, while Achraf Hakimi was signed from reigning Serie A champions Inter Milan for $74.6 million.