Lisa Kudrow Addresses Lack of Diversity on 'Friends': 'Write What You Know'
Lisa Kudrow opened up in a Thursday interview about the frequent criticism Friends has faced for its lack of diversity.
Speaking to The Daily Beast, the actor talked of understanding why Friends creators David Crane and Marta Kauffman didn't feature more people of color on the show, saying the duo made the show based on their own experiences. The popular NBC sitcom has frequently been targeted for not having a more diverse lineup of characters during its 10-season run that began in September of 1994; all six of the show's main characters were white, and actors of color were not often cast for large supporting parts.
Kudrow caused a stir in 2020 when she touched upon the same topic with The Sunday Times. During that interview, she said that if the show were to be made now, "it would not be an all-white cast, for sure."
She took a more diplomatic tone with The Daily Beast when discussing the complaints about Friends' lack of diversity.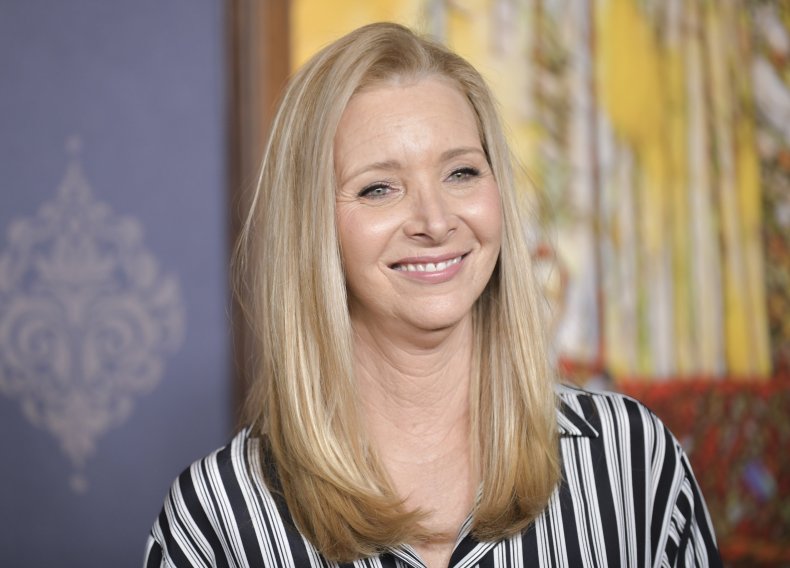 "Well, I feel like it was a show created by two people who went to Brandeis and wrote about their lives after college," Kudrow said, referencing that Crane and Kauffman attended Massachusetts' Brandeis University. "And for shows especially, when it's going to be a comedy that's character-driven, you write what you know.
"They have no business writing stories about the experiences of being a person of color. I think at that time, the big problem that I was seeing was, 'Where's the apprenticeship?'"
For her part, Kauffman has recently attempted to make amends for Friends' casting choices. In June, she pledged $4 million to Brandeis for the institution to establish an endowed professorship in the African and African American Studies Department.
"I've learned a lot in the last 20 years," Kauffman told the Los Angeles Times when discussing the donation. "Admitting and accepting guilt is not easy. It's painful looking at yourself in the mirror. I'm embarrassed that I didn't know better 25 years ago."
Since Friends' conclusion, Kudrow has kept busy. She had a recurring role on the Netflix series Space Force and a supporting part in the recent Disney+ movie Better Nate Than Never. Kudrow also produces the series Who Do You Think You Are? and will star in HBO Max's upcoming horror film The Parenting with Edie Falco and Brian Cox.
One project fans shouldn't expect to see from Kudrow anytime soon is a Friends movie. When asked by The Daily Beast about being approached for a cinematic take on the hit show, Kudrow said the idea has never been brought up to her.
Kudrow added that if Kauffman and Crane were ever to green-light a Friends movie, they would likely do so with a very "different cast."
"I think it would need to be more current—and more diverse representation is not a bad idea, you know?" Kudrow said.
Newsweek reached out to Kudrow for further comment.