Listen: Justin Bieber Unveils Surprise Summer Anthem 'Cold Water'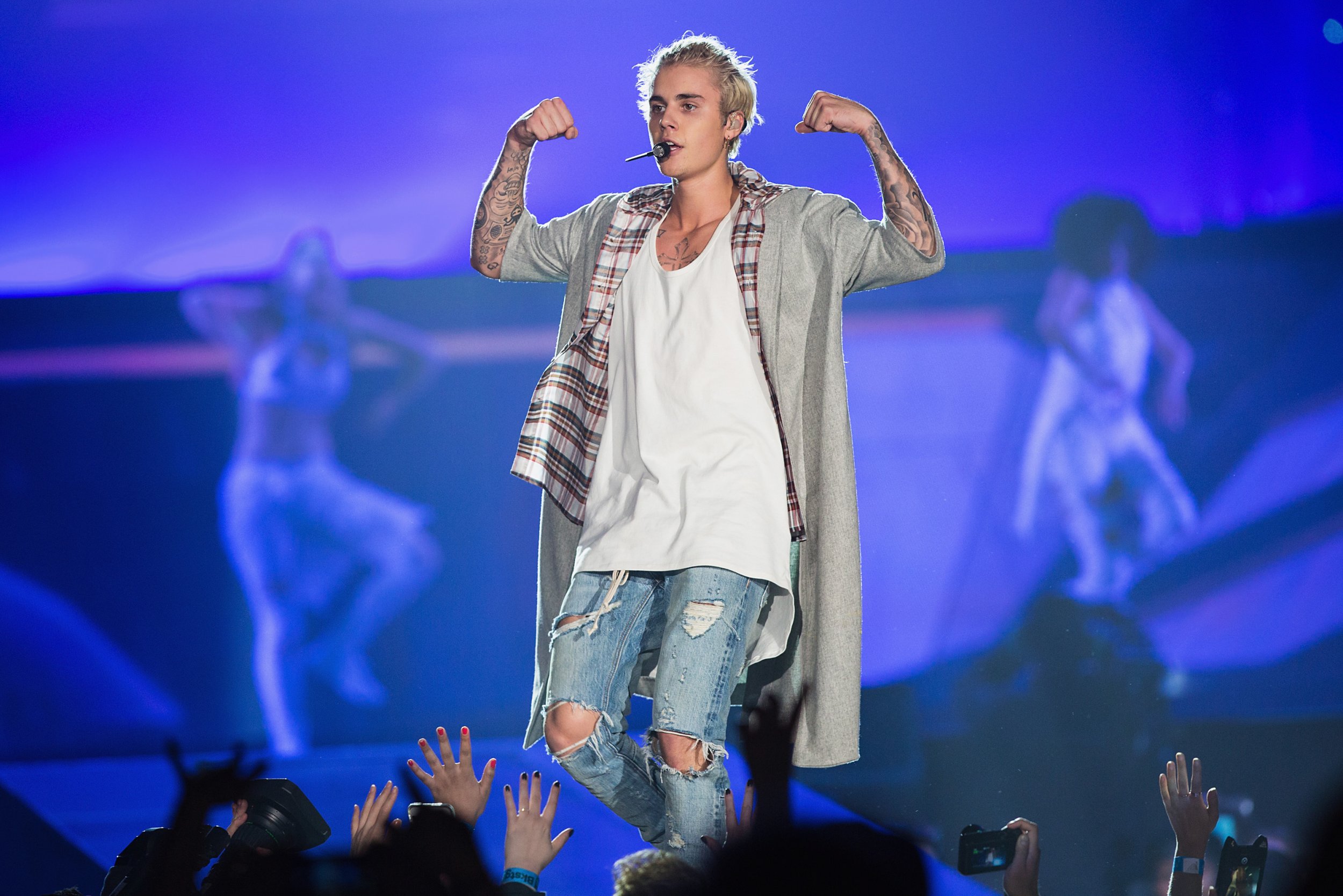 Justin Bieber isn't letting a little thing like a lawsuit keep him down. The singer unveiled a surprise new single, "Cold Water," with Major Lazer and Danish singer MØ early Friday, and it could well be a late contender for the song of the summer.
"Cold Water" marks a reunion for Bieber and music producer Diplo—who forms one third of Major Lazer—after they scored a major hit in 2015 with "Where Are Ü Now," also featuring production from Skrillex. It serves as an additional reunion between Major Lazer and MØ, who, along with DJ Snake, were responsible for another big dance track last year, "Lean On."
Listen below:
The mid-tempo dancehall-inspired track is very much in keeping with Bieber's recent musical direction, "Where Are Ü Now" included, as well as his solo songs "What Do You Mean?" and "Sorry."
According to Rolling Stone, "Cold Water" was written by Diplo, British star Ed Sheeran and songwriter Benny Blanco. Sheeran and Blanco previously co-wrote Bieber's 2015 ballad "Love Yourself." Diplo told the magazine the reggaeton vibe of the song is similar to Drake's "One Dance" and Rihanna's "Work," both of which feature African influences and have been commercial hits in 2016. "On the radio, we went through a bland period for a while, but now there is just some awesome music," he said.
"Cold Water" is Bieber's first musical release since he was hit with a lawsuit in May for allegedly copying a vocal loop on "Sorry," produced and co-written by Skrillex.
American indie singer/songwriter White Hinterland claimed Bieber repurposed an eight-second riff from her 2014 song "Ring the Bell" six times on "Sorry."
The musician reportedly warned Bieber to stop using the track in December 2015 but was ignored.
In a Facebook post, Hinterland spoke out about suing Bieber, explaining: "I poured my blood, sweat, and tears into writing and producing 'Ring the Bell,' and I am proud of the finished product, which Rolling Stone listed as one of its 'favorite songs, albums, and videos.' Throughout my career, I have worked very hard to preserve my independence and creative control, thus it came as a shock to hear my work used and exploited without permission."