The trailer for Disney's upcoming The Little Mermaid hit 1.5 million dislikes on YouTube in the first two days after its release, and now support for the film is building against the backlash to the trailer.
Defenders of the film are citing racism regarding Black actress Halle Bailey being cast as Ariel as the cause for the negative reaction. The overwhelming response to the trailer has resulted in YouTube disabling the dislike counter, but trolls are continuing to fill up the comments section.
The people writing negative messages about the film are now being called out on Twitter.
"It is BLATANTLY clear that the only reason someone would dislike the trailer is because Ariel is now played by a Black actress. So y'all are racist," read a tweet posted on Wednesday.
Another person wrote, "1.5 million dislikes on The Little Mermaid trailer.....Why? because she's black? Mermaids are fantasy creatures and aren't supposed to be tied to any skin color. Stay mad."
Many of the comments on YouTube do not reference any of the realities of the film and either imagine scenarios for the plot or reference unrelated movies.
"The part where Ariel says 'You can't handle the truth' literally gave me chills," read one typical comment. (The reference in that message is to a line delivered by Jack Nicholson in 1992's A Few Good Men.)
Another person wrote, "The part where Ariel said 'Avengers, assemble!' and then led the army of her mermaid sisters against Prince Eric's evil soldiers really made me cry! It's soooooo epic!!!"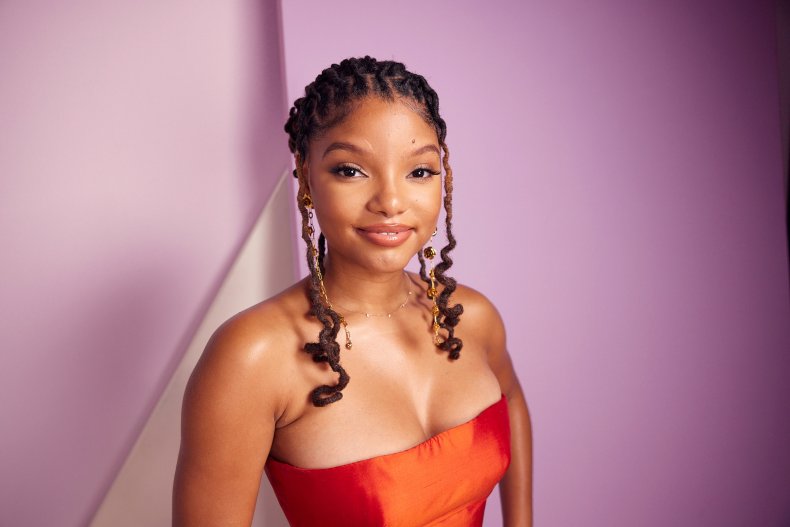 On Twitter, other complaints leveled at the trailer include that it doesn't appear to capture the underwater environment it's meant to depict.
"That Aquaman movie was garbage, but it at least managed to make it look like they were underwater," read one such complaint.
But some Twitter users are saying much of the criticism is an indirect way of attacking the casting.
One person tweeted, "I finally watched the Little Mermaid trailer just now. And I literally see nothing wrong with it. The singing is on point, the fish and turtles look great, and Ariel is fine. People are just disliking it because they're f**king racist."
The anger toward The Little Mermaid may have an unintended consequence as many people are now pledging to help the film succeed.
"Thank you, racists. You have officially convinced me with your whining and sniveling to go see that new little mermaid movie to increase their box office with my dollar. I don't typically like to support these live action reboots, but I think to make the MAGAts mad it's worth it," read one tweet.
"I will be contributing heavily to the success at the Box office for The Little Mermaid," another person wrote. "Not y'all thinking you're oppressed over a damn fish."
Newsweek has reached out to Disney for comment.