Liverpool Beats Stoke City: Conclusions from the Capital One Cup Semi-Final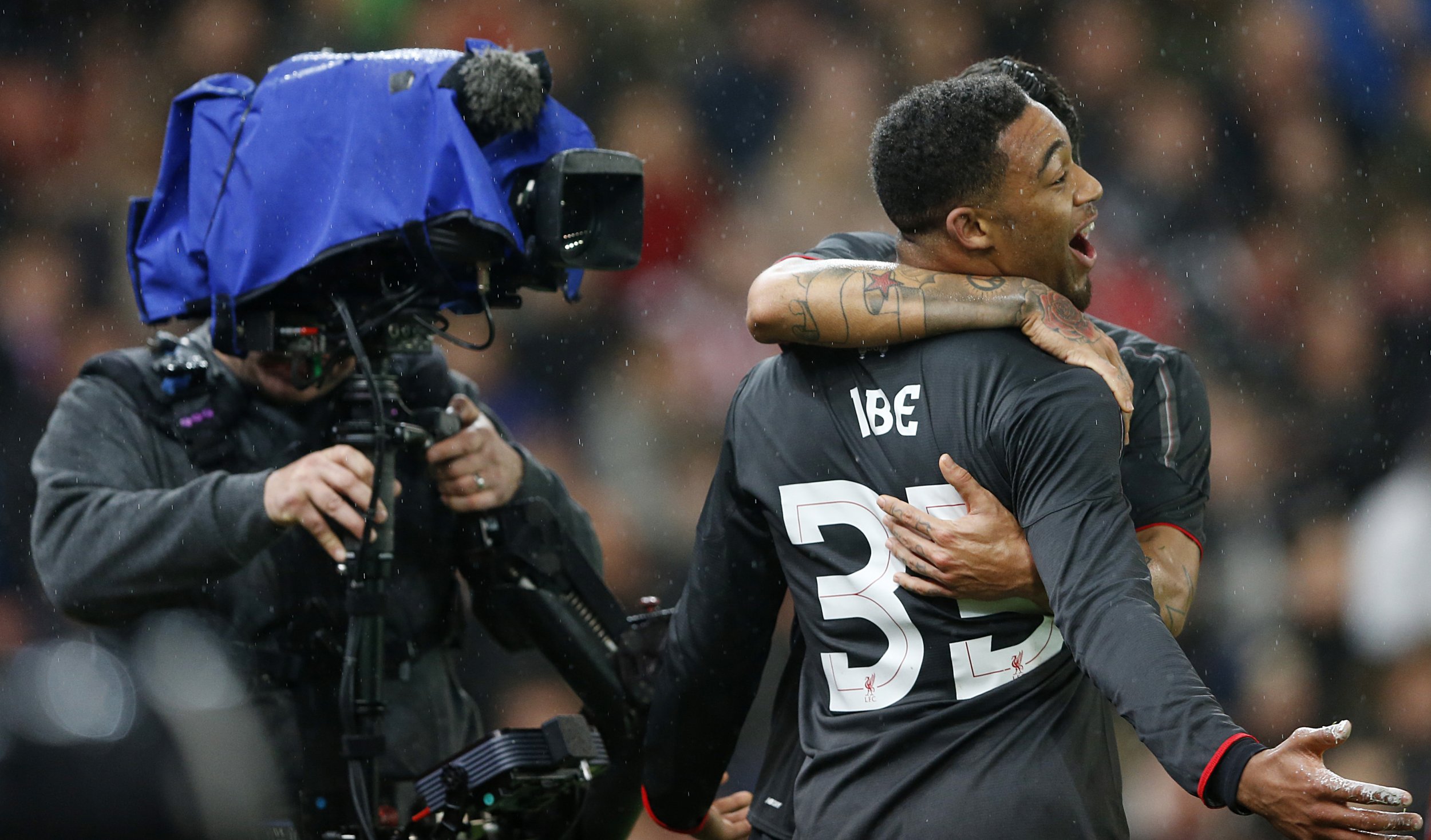 Liverpool will take a narrow 1-0 lead back to Anfield, its home ground, for the second leg of the Capital One Cup semi-final in a few weeks, after beating Stoke City in the first leg at the Britannia Stadium on Tuesday night.
Liverpool gave a much improved performance after losing to West Ham in the English Premier League on Saturday at Upton Park, West Ham's ground, this time winning even without star striker Daniel Sturridge, who is still recovering from an injury. But what else did we learn? Here are seven conclusions from Tuesday's game.
The pundits' chatter proves Stoke is a growing force
The pre-match chatter by pundits on Sky Sports was unusually revelatory. A few years ago, just the fact that a giant club like Liverpool was visiting Stoke would have been what attracted all of those pundits' attention. Not so now. Refreshingly, Messrs Graeme Souness and Danny Higginbotham highlighted the attacking threat that Stoke now possesses, and how Liverpool would have to be on its guard to neuter that threat.
But two facts were left unsaid: Liverpool has fallen, while Stoke has risen and is now a Big Deal. And that means these two teams treat each other pretty much as equals. It's fair to say Stoke has come a long way since its 8-0 defeat to Liverpool in the League Cup back in November 2000.
Liverpool will feel the absence of injured Philippe Coutinho
For all that it has grown and improved as a team in the past few years, Stoke looked strangely passive in the opening 20 minutes—incidentally, the same word Liverpool manager Jurgen Klopp used to describe his side's performance in the English Premier League defeat to West Ham on Saturday. Liverpool was, well, the opposite of passive at Stoke's home, the Britannia Stadium, on Tuesday, grabbing hold of the game before losing the impressive winger Philippe Coutinho to a hamstring injury. That blow was summed up rather well by James Pearce of the Liverpool Echo.
Geoff Cameron shows the versatility of Stoke manager Mark Hughes
Who was Stoke's most impressive player as Liverpool shellacked it in the first half? Not Ibrahim Afellay, the winger who arrived from Barcelona; not Xherdan Shaqiri or Marko Arnautovic, the attackers from Bayern Munich and Inter Milan respectively. Step forward Geoff Cameron, who signed for Stoke from Houston Dynamo, the Major League Soccer side, in 2012.
Cameron was only playing on Tuesday because Stoke was successful in appealing the red card he received against West Brom in the Premier League game on Saturday, and a good thing he was, as his presence kept the Liverpool attackers just about at bay. Cameron is a player who exemplifies the cuteness of Mark Hughes, the Stoke manager. He's a brute surrounded by creative types; a strong lager among the fine wines. And he brings vital balance to the side. Of course, he can perform in attack too…
Jordon Ibe has the brightest of futures
Only 20 years old, yet possessed of such calmness of mind to control the ball as he did on 37 minutes to turn in Adam Lallana's cross from the right wing. Ibe was only on the pitch as a substitute for Coutinho—though he scored as a substitute, too, against Southampton in the quarter final. Klopp will be granted more leniency by Liverpool's supporters as he battles to right the team's inconsistency if those same supporters see young players like Ibe being given the chance to impress. Watch the video for a comedic assist on Ibe's goal by Joe Allen.
Mark Hughes wasn't singing in the rain
As a frustrating half for Stoke wore on and the rain spattered the Britannia Stadium in increasingly heavy droplets, Hughes steadfastly refused to put a mac on over his smart suit, his brooding expression fixed as the garment collected water. This tweet from Sam Wallace of The Telegraph captured the scene. Do managers get free replacement suits as a perk of the job?
Contrasting styles make English football great
The second half was visceral fare, as Stoke brought on Jon Walters, the burly striker, and looked for longer balls up to him. The Britannia Stadium roared its approval—a throwback, almost, to Stoke's early days in the Premier League when it used to pulverize the opposition physically, aided by caustic encouragement from its fans. In the face of the Stoke bombardment, Liverpool continued to play its pretty passing game. The contrast made for a compelling spectacle—a picture of variety, one which separates the English game from its more skillful, less voraciously energetic continental cousins.
This performance will have cheered Jurgen Klopp
Because Liverpool resisted all that Stoke could hurl at it in the second half; because Joe Allen, the often maligned midfielder, had a good game; because the team lost Coutinho and then defender Dejan Lovren to injuries but still takes a lead back to Anfield for the second leg.
Klopp was angry after the West Ham defeat and he could, of course, do with Sturridge returning from injury, but there was enough on display here to warm him. This Stoke fanzine was left wondering whether the team was exhausted from the defeat to West Brom. Stoke certainly did not play to its potential, despite a late miss from Jon Walters. Needs improvement for the second leg on Tuesday, January 26.