Liverpool vs Manchester United: Rivals Condemn Offensive Chants Ahead Of Premier League Showdown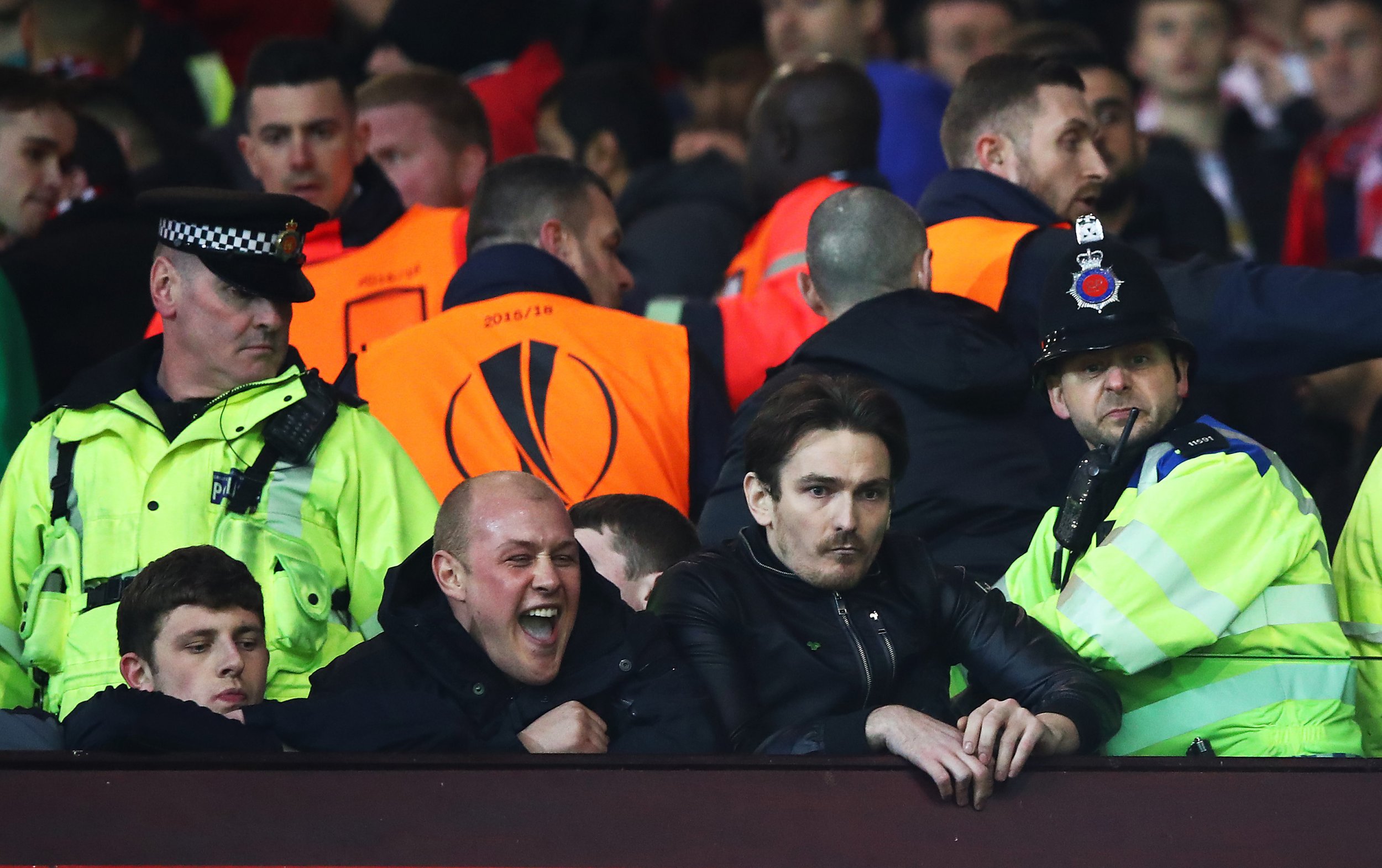 Manchester United and Liverpool have issued a joint statement condemning offensive chanting ahead of Monday night's game at Anfield between the bitter English Premier League rivals.
Chants from United supporters focusing on the Heysel and Hillsborough disasters have been a feature of recent games between the two teams.
In March, United condemned chanting from members of its away support targeting the Heysel and Hillsborough disasters during the UEFA Europa League last-16 tie at Anfield.
Furthermore, UEFA, European football's governing body, charged Liverpool with derogatory chanting about the city of Manchester during the second leg of that tie but, according to a report in The Times, missed sanctioning the club for singing in the same game about the Munich Air Disaster, which claimed 23 lives and destroyed a generation of brilliantly talented United players known as the "Busby Babes" after their manager, Matt Busby.
The statement, published on the United and Liverpool websites, reads: "Both clubs, their supporters and football fans around the world are looking forward to this historic and passionate match between two of the sport's biggest and oldest rivals.
"There is great rivalry between our fans and we ask all supporters to be respectful and help eradicate all forms of offensive and discriminatory behavior from the game.
"If any supporters are found to be engaged in any form of offensive or discriminatory behavior by stewards or via CCTV then they will be immediately removed from the stadium, risk arrest, prosecution and be reported in accordance with the club's ground regulations.
"This is an unrivalled fixture in the Premier League calendar and we thank all fans for their continued support in this important area of the game."