Liz Cheney Lectures Fox News' Bret Baier in Fiery Interview Over Election Coverage
Congresswoman Liz Cheney lectured Fox News host Bret Baier on Thursday in a heated interview about her ouster from the GOP leadership, and the importance of Americans knowing that the 2020 presidential election wasn't stolen.
The Wyoming Republican said that Fox News had an "obligation" to make sure viewers knew a second term in the White House wasn't stolen from former President Donald Trump in November last year as Baier defended the network.
Fox News hosts, including Baier, have previously pushed back on guests trying to cast doubt over the 2020 election result. The network also ran a package debunking election fraud claims made by Trump supporters in the wake of a legal threat late last year.
Speaking to Fox News in her first live interview on Thursday, Cheney said: "We look at the challenge the former president is presenting right now, still today claiming that the election was stolen, claiming that our electoral process does not accurately reflect the will of the people, no remorse or regret for January 6, continuing to use the language—"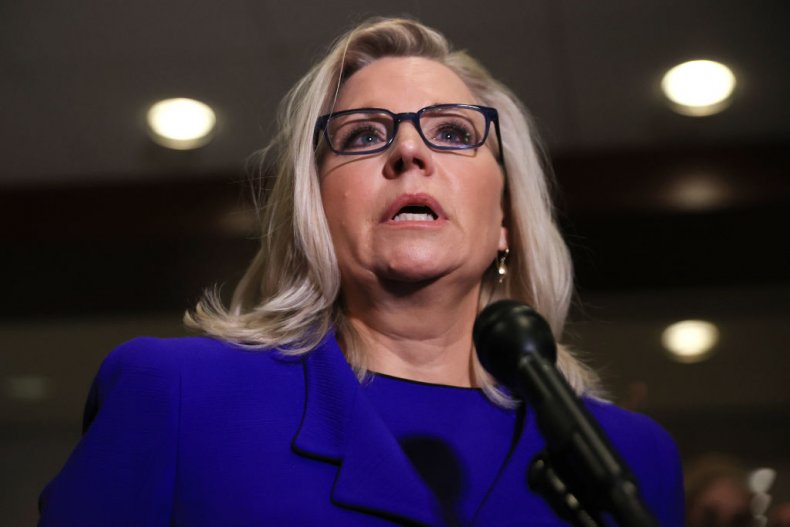 Baier then interrupted and asked her whether Wyoming voters would wonder if she was the right person to represent them and push against the Biden agenda, given her ouster from the GOP leadership.
"I'm going to answer the question," Cheney replied. "We all have an obligation, and I would say Fox News especially, especially Fox News, has a particular obligation to make sure people know the election wasn't stolen."
"We've said that numerous times," Baier replied. "If you are mentioning Fox News then you have to know that this show has mentioned that numerous times."
"Bret, you're doing the interview, I'm answering the questions," the congresswoman said. "We need to make sure that the American people recognize and understand that the election wasn't stolen."
Newsweek has contacted Fox News for further comment on its coverage of the election result.
Rep. Cheney was ousted as the House Republican Conference chair on Wednesday following her spats with former President Trump in the wake of the January 6 Capitol Riots and his false election fraud claims.
After the ouster, the daughter of former Vice President Dick Cheney promised to "do everything" she could to block Trump from having a second term in the White House. Cheney's remarks sparked further criticism from Trump and his allies.
"Liz Cheney is a bitter, horrible human being. I watched her yesterday and realized how bad she is for the Republican Party," Trump said in a statement this week. "She has no personality or anything good having to do with politics or our Country."