Liz Cheney's Chances of Becoming GOP's Presidential Candidate 2024
As Representative Liz Cheney of Wyoming fights to maintain her House seat, questions have begun to arise concerning whether she will run as the Republican's Primary 2024 Presidential election candidate.
Polls to determine the Wyoming seat are set to open on Tuesday, August 16 and Cheney is set to battle GOP opponent Harriet Hageman.
Hageman, who has been endorsed by former President Donald Trump, has a significant lead in the Wyoming primary and polls are predicting a loss for Cheney.
The most recent public polling for the race was carried out by the University of Wyoming's Wyoming Survey and Analysis Center from July 25 to August 6, showing Hageman ahead by nearly 30 points.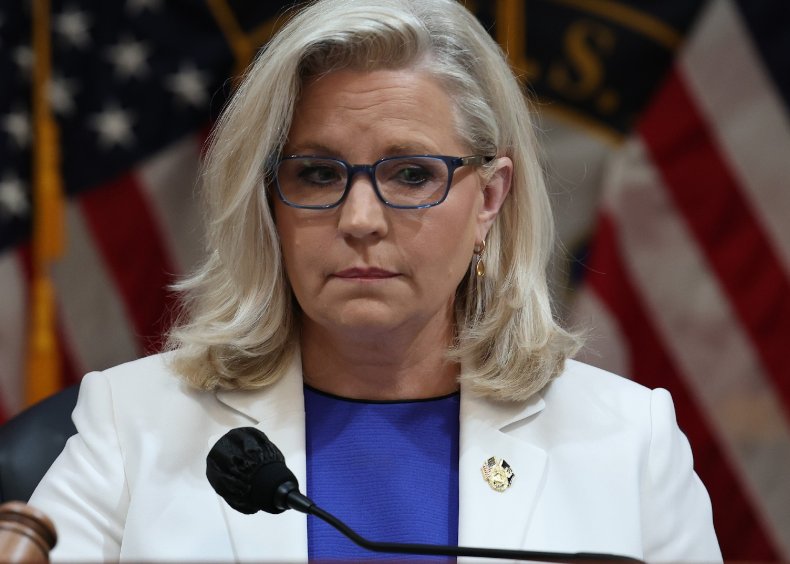 However, there is a possibility that Cheney will follow up this loss with a bid to become the Republicans Primary candidate for 2024.
Speaking about this possibility in July, Cheney said she was focused first on the Primary.
"I haven't made a decision about that yet. I'm obviously very focused on my reelection. I'm very focused on the January 6 committee. I'm very focused on my obligations to do the job that I have now," she said during an interview on ABC News' This Week.
She added that she would make a decision about whether or not to run for president "down the road."
"I think about it less in terms of a decision about running for office and more in terms of, as an American and as somebody who is in a position of public trust now, how do I make sure that I'm doing everything I can do the right thing—to do what I know is right for the country and to protect our constitution."
The latest polls have indicated Cheney would command a small portion of votes, however. A Morning Consult poll, that ended on August 10, 2022, asked 872 registered voters who they would support as the Republicans primary, 2024 candidate.
The overwhelming majority of respondents said they would vote for Trump, as the former President commanded 56 percent of the votes.
Following after him was Florida Governor, Ron Desantis with 18 percent votes. Former Vice-President Mike Pence also received eight percent of the votes.
Senator Mitt Romney, former governor of South Carolina Nikki Haley, Senator Ted Cruz and Cheney all received two percent of the votes.
A previous Morning Consult survey, that was released in June 26, found that only one percent of Republican voters would back Cheney in the primary.
Older polls have also found her polling in the low single-digits.
OddsChecker, a comparison website that shows the betting odds from multiple British bookmakers, has also weighed in on the Republican Primary candidate debate.
According to Oddschecker, Liz Cheney is far removed from the the favourites as Trump, DeSantis, Mike Pence, Nikki Haley, and Mike Pompeo are currently considered the top five favorites.
Multiple bookies have put the odds of Cheney being the Republican candidate at 100/1 a percentage probability of just one percent.
While other bookies have put the odds at 66/1, a percentage probability of 1.5 percent.