Liz Cheney Responds to Donald Trump's Endorsement of Her GOP Challenger: 'Bring It'
Congresswoman Liz Cheney issued a succinct response to Donald Trump's endorsement of her primary challenger.
"Bring it," the Wyoming Republican wrote on Twitter.
The former president threw his support behind Harriet Hageman on Thursday. In his announcement, Trump criticized Cheney as "disloyal" and a "Republican in name only," or RINO.
"Unlike RINO Liz Cheney, Harriet is all in for America First. Harriet has my Complete and Total Endorsement in replacing the Democrats number one provider of sound bites, Liz Cheney," the statement read. "Make America Great Again!"
Hageman is an attorney and former Republican National Committee official. In 2018, she ran an unsuccessful campaign for governor in Wyoming.
"Harriet is a fourth-generation daughter of Wyoming, a very successful attorney, and has the support and respect of a truly great U.S. Senator, Wyoming's own Cynthia Lummis," Trump said.
Hageman previously supported Cheney and donated $1,500 to her first run for Congress in 2016, according to the Associated Press. On her campaign website, Hageman now says Cheney "cast her lot with the Washington, D.C. elites
"She doesn't represent Wyoming and she doesn't represent conservatives," Hageman said.
Cheney has earned the ire of Trump and many of her colleagues for her repeated pushback on false claims that the 2020 presidential election was stolen, or riddled with widespread voter fraud.
She was also one of just 10 House Republicans to vote in favor of impeaching Trump for incitement of insurrection following the deadly riot at the U.S. Capitol on January 6.
Earlier this year, House Republicans purged Cheney as their third-ranking leader through a voice vote. Trump had actively campaigned for Cheney's removal and endorsed Representative Elise Stefanik to take over her position.
Cheney has said she'll do "whatever it takes" to keep Trump out of the Oval Office as he's teased a 2024 run.
"Right now, I am very focused on making sure that our party becomes again a party that stands for truth and stands for fundamental principles that are conservative and mostly stands for the Constitution," Cheney said after she was stripped of her leadership role. "And I won't let a former president or anybody else unravel the democracy. Whatever it takes."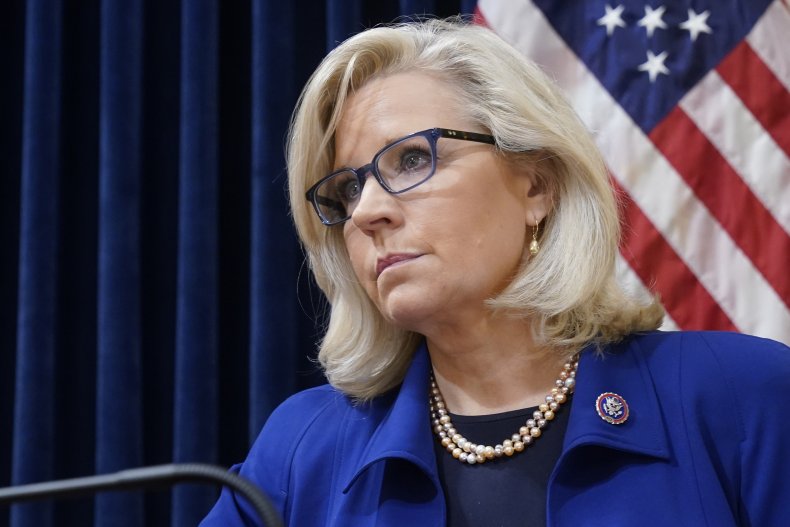 Trump's endorsement of Hageman is the latest in his attempt to oust the Republican members of Congress who voted to impeach him.
On Wednesday, the former president formally backed Michigan Republican Steve Carra to take on Representative Fred Upton in the 2022 primary. A spokesperson for Upton told Newsweek in response to the endorsement that "voters know Fred's record of delivering results for Southwest Michigan."
Trump has also recently handed out endorsements to the primary challengers of Representatives Jaime Herrera Beutler and Anthony Gonzalez, as well as Senator Lisa Murkowski.
Trump's grip on the Republican Party has already been tested since he left office in January. So far, candidates he's endorsed have lost zero primaries and one special election.
Updated 09/09/2021 at 1:50 p.m. ET: This story has been updated to include additional information about Hageman's past support for Cheney.