Liz Cheney Urges Republicans to Resist 'Temptation to Look Away' From Riot
Republicans standing up against the January 6 insurrection could be beneficial for the party in the future, according to high-ranking Representative Liz Cheney of Wyoming, because failing to uphold the Constitution eliminates the ability to fight against the socialist threat.
Cheney, who voted to impeach former President Donald Trump, was censured by her state Republican party and faced calls within her congressional caucus to step down from her leadership role. She's refused to apologize for her vote and called on her Republican colleagues to condemn Trump's behavior as an "existential threat," and address the riot directly.
"It's very important for us to ignore the temptation to look away and it's very important especially for us as Republicans to make clear that we aren't the party of white supremacy," Cheney said at a Reagan Foundation event on Tuesday. "I think we, as Republicans, in particular, have a duty and an obligation to stand against that, to stand against insurrection."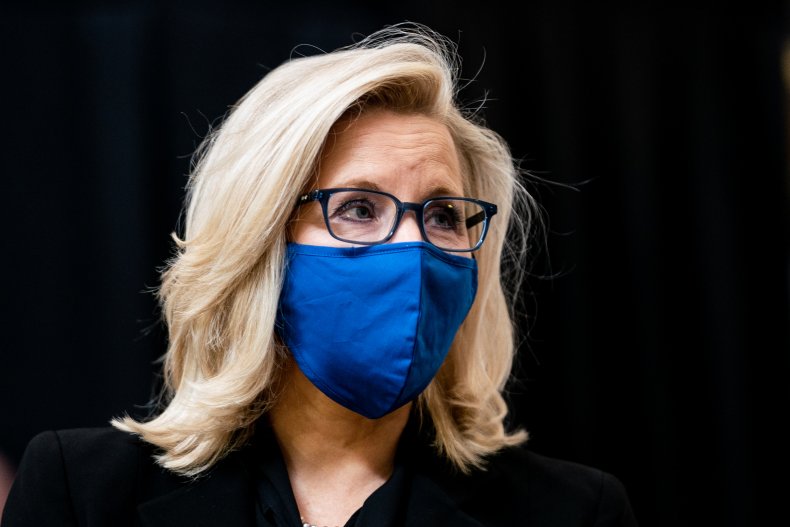 Federal law enforcement has opened more than 180 cases in connection to the Capitol riot. Among those arrested are a man who wore a "Camp Auschwitz" sweatshirt and a man who carried a Confederate battle flag through the halls of the Capitol rotunda.
Prominent Republicans condemned the riot as being unacceptable and a threat to democracy, including Trump ally Lindsey Graham. The South Carolina senator criticized Trump for allowing the riot to get to the point that it did and called for those involved to be held responsible to the fullest extent of the law.
Graham didn't vote to convict Trump, but he came to Cheney's defense, calling her experience, leadership and strength "invaluable to the Republican Party." But, her vote caused a divide in the Republican caucus, and about 30 percent of House Republicans who voted by secret ballot wanted Cheney out of her leadership position.
Senate Minority Leader Mitch McConnell also threw his weight behind Cheney, and later faced a backlash of his own after placing blame on Trump for the riot after he was acquitted.
With a 50-50 split in the Senate, unity in the Republican party could be problematic for the Democratic agenda, which Republicans continue to target as being further to the left of where President Joe Biden campaigned. The Constitution, Cheney said, is Republicans' "best and most effective tool" in the fight against far-left policies.
"For us to [effectively] fight what [former British Prime Minister] Margaret Thatcher aptly called the 'quicksand of socialism,' which we are facing from the left, the Constitution has got to be our shield," Cheney said on Tuesday. "If we don't uphold the Constitution, we can't defend against the real threat that we're facing from the left, either."
Newsweek reached out to Cheney for comment but did not receive a response in time for publication.