Lizzo is facing backlash on social media for using an "ableist slur" in her new song "Grrrls."
Fans of the pop star are urging her to change the lyrics of the single or else remove it from streaming services altogether.
Disability advocates immediately condemned the song upon its release on Friday for its use of the word derived from the term "spastic."
The lyrics in question go: "Hold my bag/Do you see this s***? I'ma spazz."
"Spastic" according to Collins Dictionary is defined as: "Someone who is spastic is born with a disability which makes it difficult for them to control their muscles, especially in their arms and legs."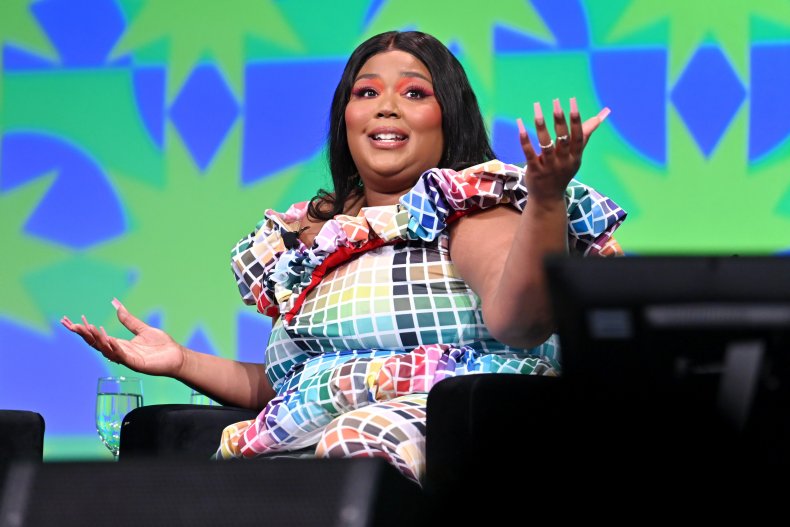 The shortened version of the word used in the song is a pejorative term used to describe someone with a disability like cerebral palsy.
The Cambridge Dictionary includes the word "spaz" and defines it as "an offensive way of saying 'a stupid person.'"
The definition ads: "(short for 'spastic') an offensive way of referring to someone who has cerebral palsy (a condition of the body that makes it difficult to control the muscles)."
Disability advocate Hannah Diviney called for Lizzo to "do better" in a post that is gaining thousands of likes on Twitter.
"Hey @lizzo my disability Cerebral Palsy is literally classified as Spastic Diplegia (where spasticity refers to unending painful tightness in my legs) your new song makes me pretty angry + sad," Diviney tweeted. "'Spaz' doesn't mean freaked out or crazy. It's an ableist slur. It's 2022. Do better."
Another tweet from autism advocate Callum Stephen reads: "I'm disappointed in
@lizzo for using the word 'sp@z' in her new song 'Grrrls.' There's no excuse for using an ableist insult in a song in 2022. As someone who champions women, plus size people and others whom society treats poorly, Lizzo preaches inclusivity and should do better."
Drag Race UK star Divina De Campo also tweeted: "@lizzo people are talking. We think you make great music but choosing to use this slur is not cute. Hopefully you're listening to the people affected by the slur and can sort it out. IE take it out."
Many people are pointing out on social media that the word seems to be used as an insult in the U.K. more so than the U.S., and that the singer did not mean any harm.
"Also re: Lizzo and the lyric that uses an ableist slur. What's really making this situation difficult for me as an activist is seeing other activists refusing to give the benefit of the doubt. Like y'all are assuming she used the word maliciously," reads one tweet.
While another added: "I think the situation with lizzo using spaz needs to be a conversation led by disabled, Black Americans (I want to make note that I am a Black disabled person). A lot of people dominating the conversation are White and disabled, as well as mostly from the UK.
"Yet spazz, very important to note that in aave [African-American Vernacular English], is with two z's and has a completely different meaning not based in the UK. With Lizzo being an American, it's unlikely that she knew of a term primarily used in the UK."
Lizzo has yet to respond to the situation.
Newsweek has reached out to her representatives for comment.