YouTube personality Logan Paul is being praised for using his platform to deliver a rousing speech, which has since gone viral, on the history of racism in America, and to condemn looters taking advantage of the protests.
The death of George Floyd has compelled many celebrities to speak out about racial inequality and to donate huge sums to various causes.
In the latest episode of the 25-year-old's podcast and YouTube show, Impaulsive, Paul begins his speech with the impassioned declaration: "America is racist!"
He went on to say to the show's 2.26 million subscribers: "Listen closely. One of my biggest learnings from all of this and I am embarrassed that it has taken me 25 years to realize this: It is not enough to be 'not racist'. You have to be anti-racist."
Calling his followers to action, Paul said: "Condemn those who feign superiority because of the color of their skin. Friends... Hold friends accountable. Hold your family accountable. Hold yourself accountable.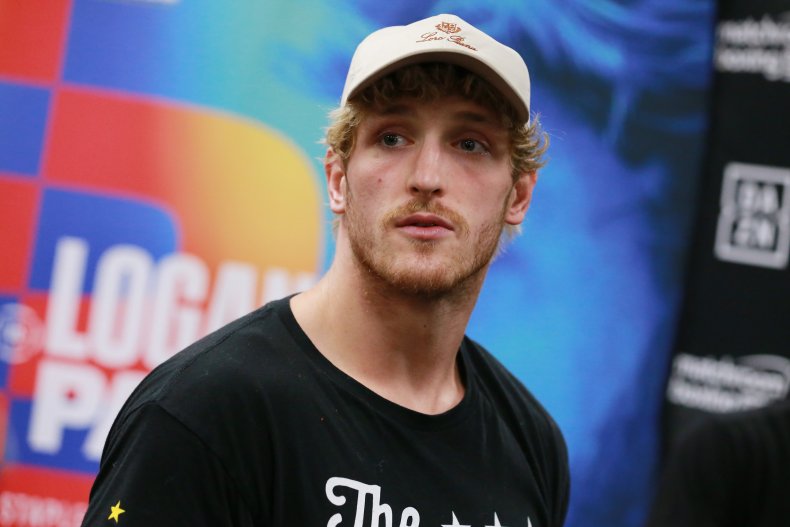 "And most importantly, we must hold our authorities accountable—police officers, politicians, policymakers. As Killer Mike [social activist and Run the Jewels rapper] said 'bully the politicians at the voting booth.' Make your voice heard."
A tweet containing the speech from the podcast has now gained 214,000 likes on Twitter and has been retweeted nearly 6,000 times at the time of writing, with many people pleased to see Paul encouraging his huge audience of young fans to speak out about racial inequality, despite some claiming he didn't write the speech or was reading from a script.
Fellow YouTuber Kevin Langue responded, praising Paul for "speaking straight facts," tweeting: "he did the research, educated himself and is now trying to spread a message. i encourage you all to LISTEN and stop trying to distract yourselves from the truth by focusing on the fact that he's reading from off a f****** script."
Paul addressed the widespread protests which have been going on for seven days now amid accusations that his younger brother Jake Paul, 23, was allegedly taking part in looting an Arizona shopping mall.
"Here's what I will say, and I feel like this goes without saying. While I condemn that he was at a looting site and stuck around long enough for videos to be taken to make it look like he was kinda hanging out, you are a f****** moron if you think my brother was actively participating in looting," he said in the podcast.
On people "taking advantage of peaceful protests" he added: "Shame on you. That's where I get disappointed in humans. As if this thing isn't muddy enough, you're just stirring the pot more and it's so unnecessary."