London Slams Donald Trump Jr. Tweet About Sadiq Khan After London Attack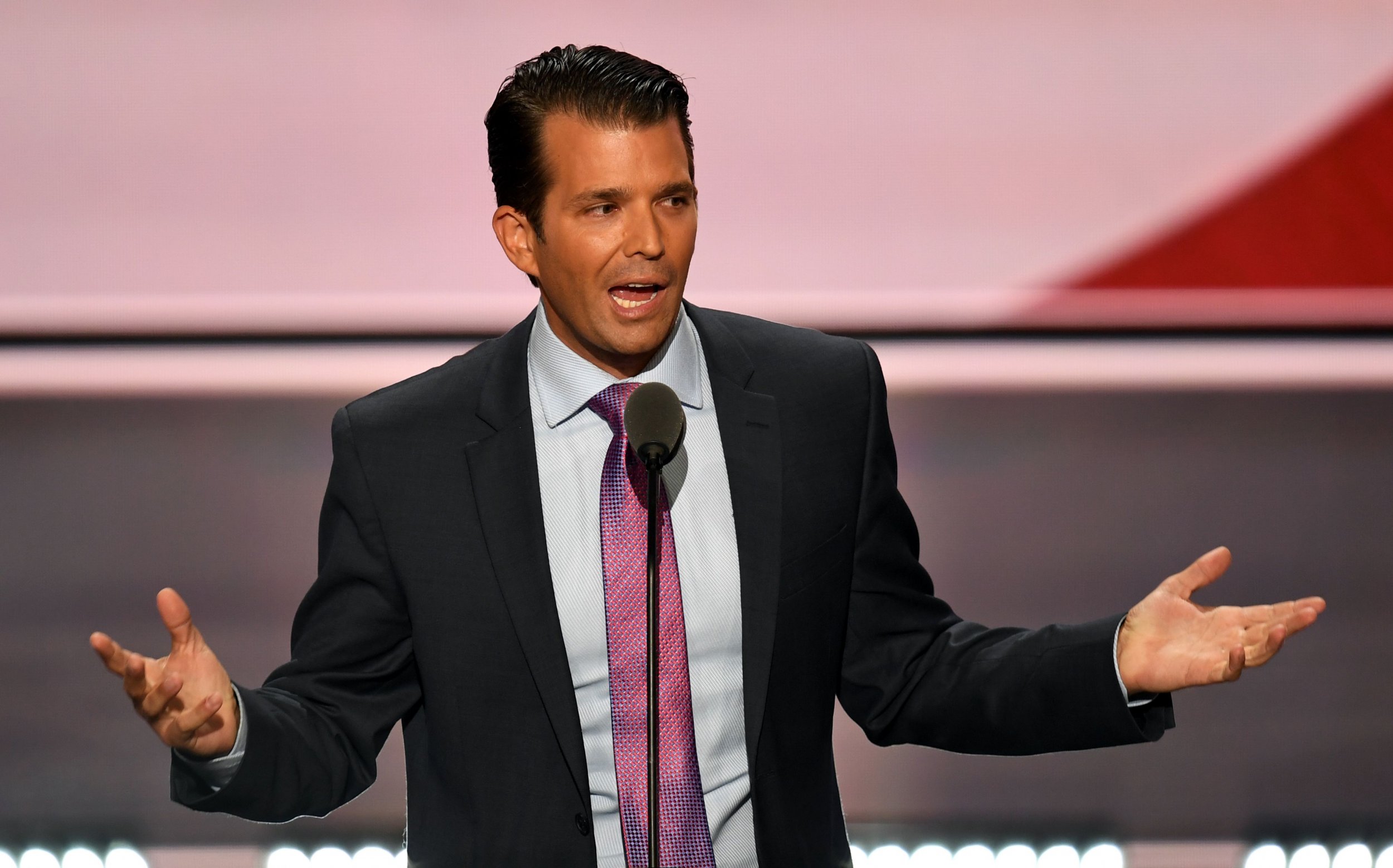 Donald Trump Jr. is facing an outraged backlash from Britons after he criticized the Mayor of London following an attack on the city on Wednesday.
Trump Jr., the U.S. President Donald's eldest son, tweeted a link to a story from 2016 in The Independent in which Mayor of London Sadiq Khan said that the threat of terror attacks was "part and parcel of living in a big city."
Writing on his Twitter account, Trump Jr. said: "You have to be kidding me?!: Terror attacks are part of living in big city, says London Mayor Sadiq Khan."
The tweet followed an attack on parliament that left 29 people needing hospital treatment and four dead, including the attacker, who was shot by police after entering the parliamentary estate with a knife.
The story Trump Jr. tweeted was not Khan's response to the incident. In a statement after the attack, Khan said: "London is the greatest city in the world, and we stand together in the face of those who seek to harm us and our way of life.
"We always have and we always will. Londoners will never be cowed by terrorism."
Wes Streeting, a London MP for the Labour party representing a north London constituency, said Trump Jr. was a "disgrace" for using the attack for "political gain."
Channel 4 News correspondent Ciaran Jenkins questioned whether Trump Jr. had even read the article:
Khan announced a vigil for the victims of the attack in London's Trafalgar Square, to take place on Thursday evening.