These Are the 20 Longest Running Reality Shows
Love it or hate it, there's no denying that reality TV has become an irreplaceable part of the entertainment landscape.
While people may have thought following around regular people with a camera would just be a fad, there are now whole channels and prestigious award show categories dedicated to the format.
Some shows have longevity that many scripted shows could only dream of.
From gruelling competitions to the personal lives of the elite, here are the 20 longest running reality shows on TV.
Cops (32 years)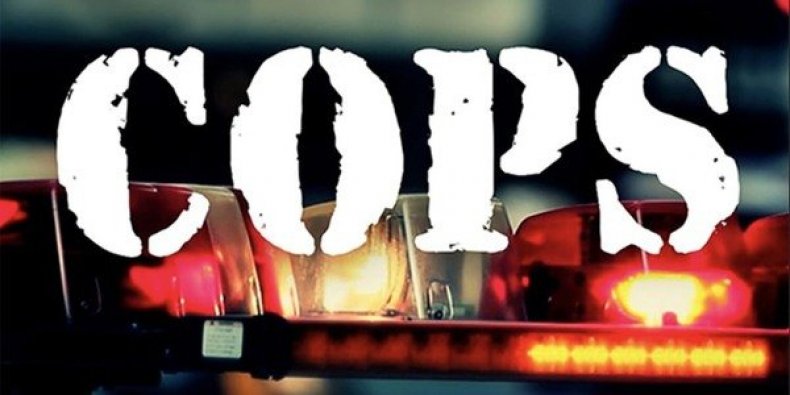 Not only the longest running reality series, Cops is one of television's longest running series full stop. Now airing on the Paramount Network, Cops originally aired on Fox and follows city police officers and sheriff's deputies as they go on patrol, calls for service and other police activities.
The dramatic show premiered in 1989 and has aired for 32 seasons, but was pulled from the schedule last year in response to the protests over George Floyd's death and police brutality.
While there are no plans for the show to return in the States, Cops remains in production for its international and overseas partners, and a new season began filming in October 2020.
The Real World (29 years)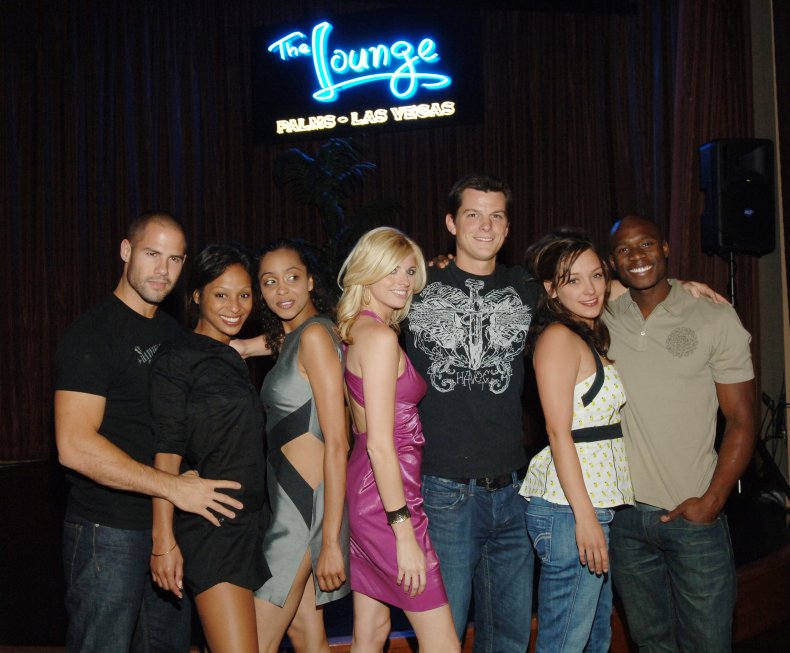 The Real World premiered in 1992 on MTV and is credited with launching the modern reality TV genre.
The premise was simple: put seven or eight young people in a house in a new city, where they will temporarily live, work, and have their every waking moment filmed on camera.
The show has aired for 32 seasons, with the last airing in 2019, and The Real World has been filmed everywhere from New York to Paris to Cancun.
The Challenge (23 years)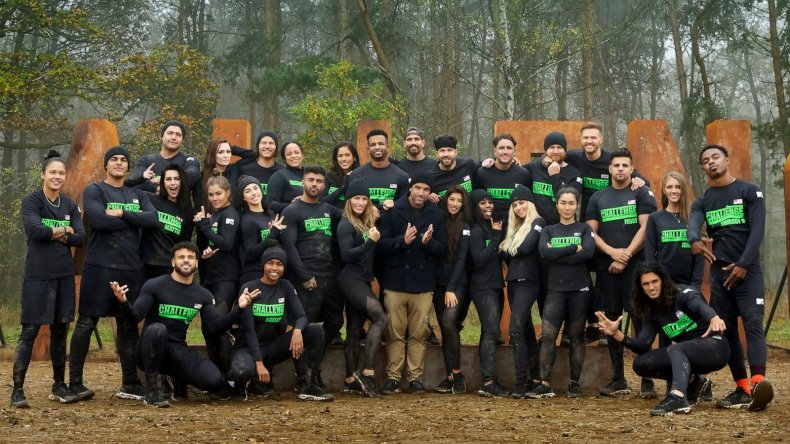 The Real World led to a number of spin-offs, including The Challenge, which is still going since its premiere in 1998.
Originally known as Road Rules: All Stars, alumni of The Real World competed against each other in extreme challenges to avoid elimination.
Now, cast members from a host of MTV shows, including UK shows like Geordie Shore, also compete.
Its 37th season is set to air on MTV this month.
Survivor (21 years)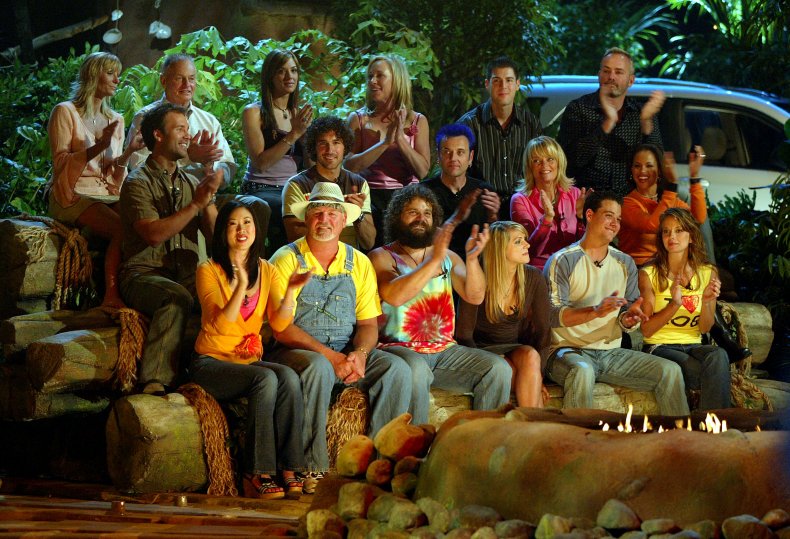 Survivor has been airing since 2000, and shows no signs of stopping.
Strangers are sent to an isolated location where they must fend for themselves with food, fire and water and participate in challenges to avoid elimination and become the sole survivor.
The last person standing wins $1 million and, so far, there have been 40 seasons, including seasons in which past competitors returned for a second chance to prove themselves.
Big Brother (21 years)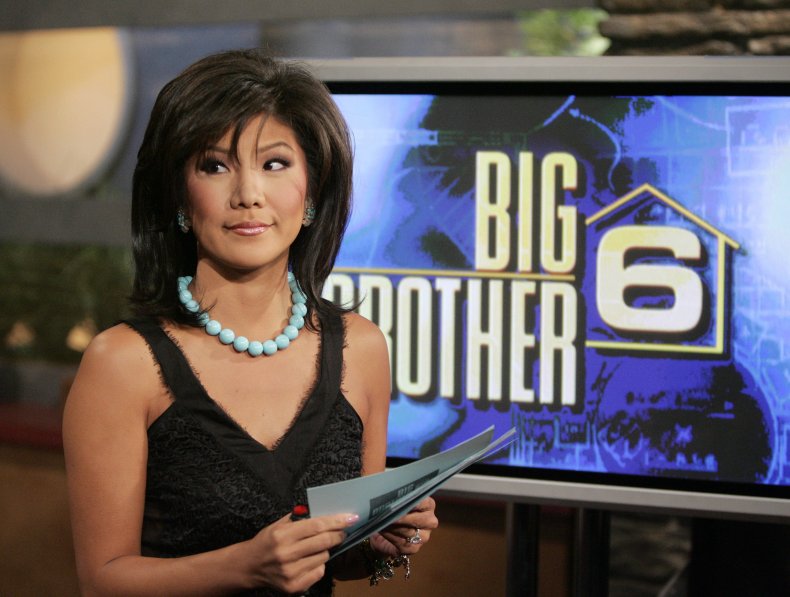 Another one of the leading shows of the modern reality TV genre, Big Brother involves strangers, called HouseGuests, living together in one house and being filmed 24/7, in the hopes of winning a cash prize.
As the season progresses, HouseGuests are evicted by their peers and viewers.
Big Brother first aired in 2000, and the 23rd season is currently airing on CBS.
The Amazing Race (20 years)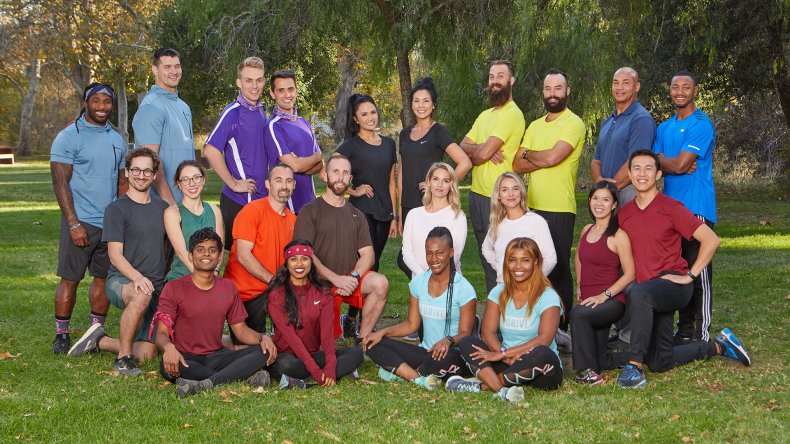 The Amazing Race sees teams of two—made up of couples, friends, siblings or colleagues—racing around the world and competing in mental and physical challenges to beat the other teams to the finish line.
The challenge show premiered in 2001 and proved a huge hit, winning 13 Primetime Emmy Awards, including 10 Outstanding Reality-Competition Program Emmys.
So far, 32 seasons have aired on CBS, with a 33rd in the works when it is safe to film and travel.
The Bachelor (19 years)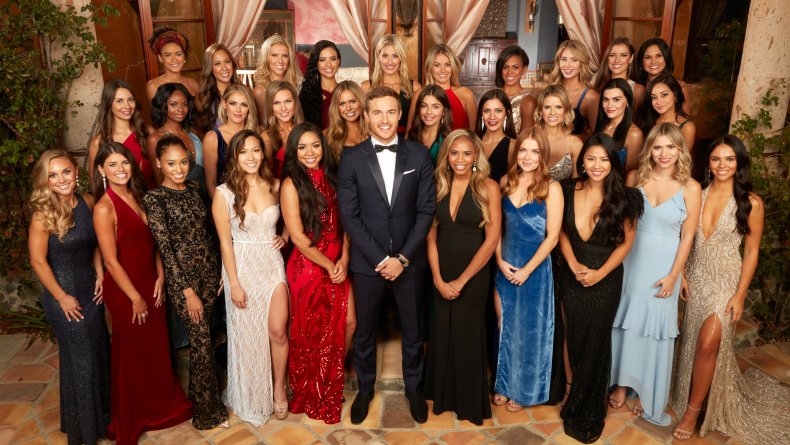 We love a dating reality show, and The Bachelor is the king of them all.
Since 2002, the chosen bachelors whittle down a group of potential love interests before proposing to the woman of his dreams in the finale - well, that's what's supposed to happen, but more often than not, the bachelor rarely walks down the aisle.
Out of 25 seasons on ABC, there have been 15 proposals but only two couples are still together, and just one led to a marriage: season 17's Sean Lowe and Catherine Giudici, who also have three kids together.
American Idol (19 years)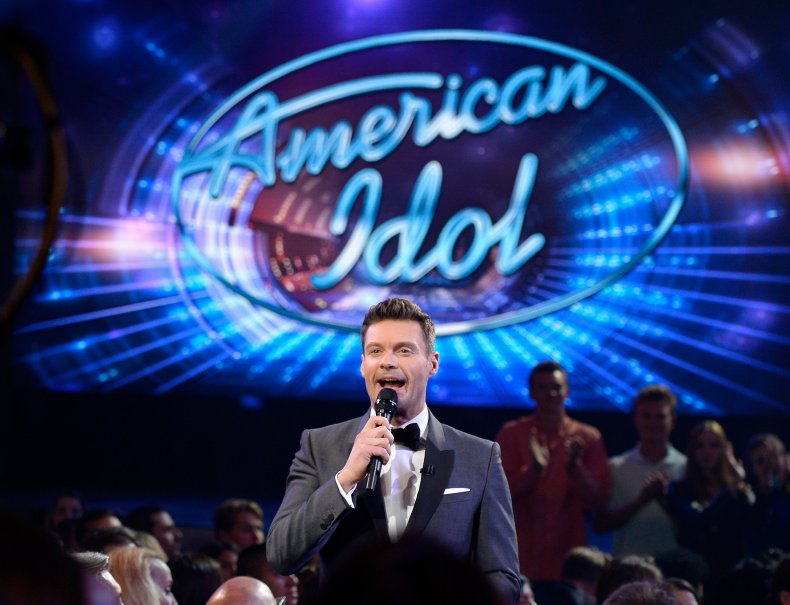 In 2002, Simon Cowell's show Pop Idol got a U.S. remake in the form of American Idol, which hunted for the next music superstar.
The competition has given us stars like Kelly Clarkson, Carrie Underwood, Jennifer Hudson and Jordin Sparks, and has been an enduring hit over the years.
While the Fox show took a hiatus from 2016 until 2018, it has since been revived on ABC, with Luke Bryan, Lionel Richie and Katy Perry judging and Ryan Seacrest continuing as host.
The Bachelorette (18 years)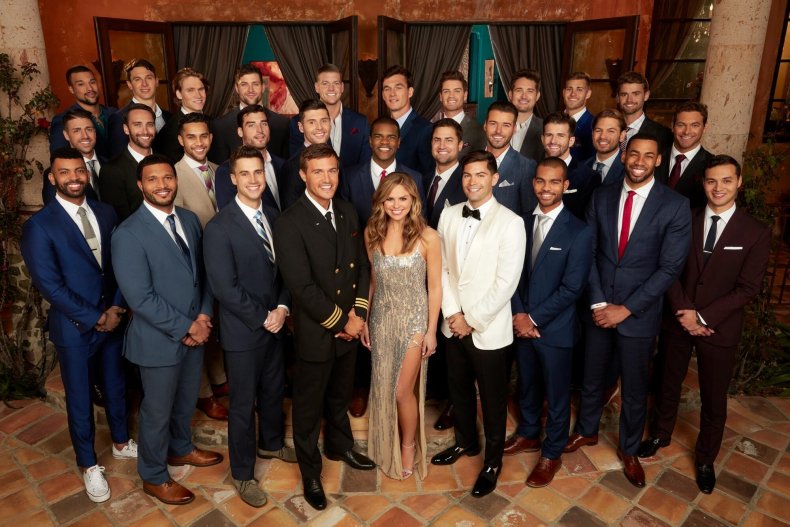 In 2003, The Bachelor got a spin-off in the form of The Bachelorette, in which a female runner-up from a previous season got another chance at love, this time getting to hand out roses herself.
It's been more successful than its predecessor, with six couples from 16 seasons still together and three marriages.
Two seasons of the show will air this year.
Project Runway (17 years)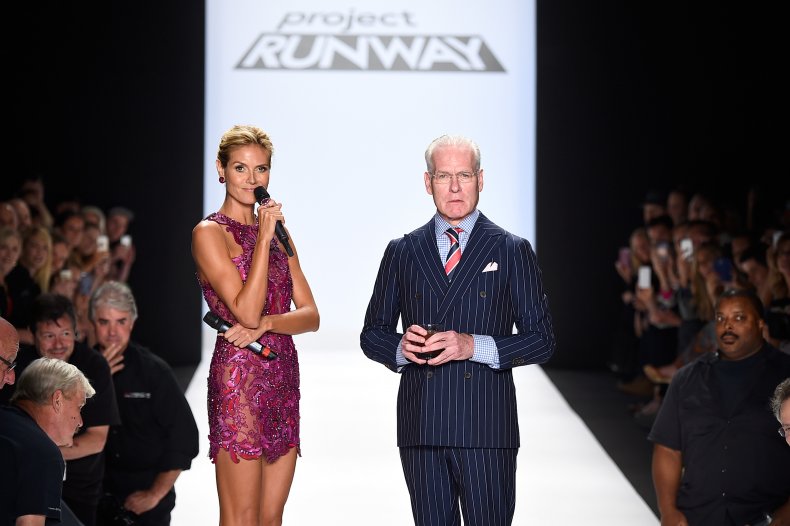 Heidi Klum and Tim Gunn led the search for the next big designer in this show, which premiered on Bravo in 2004 and has switched between its original channel and lifetime.
Project Runway has launched the careers of big names like Christian Siriano, with winners getting a cash prize to launch their fashion line and a magazine spread.
After Klum and Gunn left the franchise to host Making The Cut, model Karlie Kloss took over as host, and a 19th season is in the works.
Hell's Kitchen (16 years)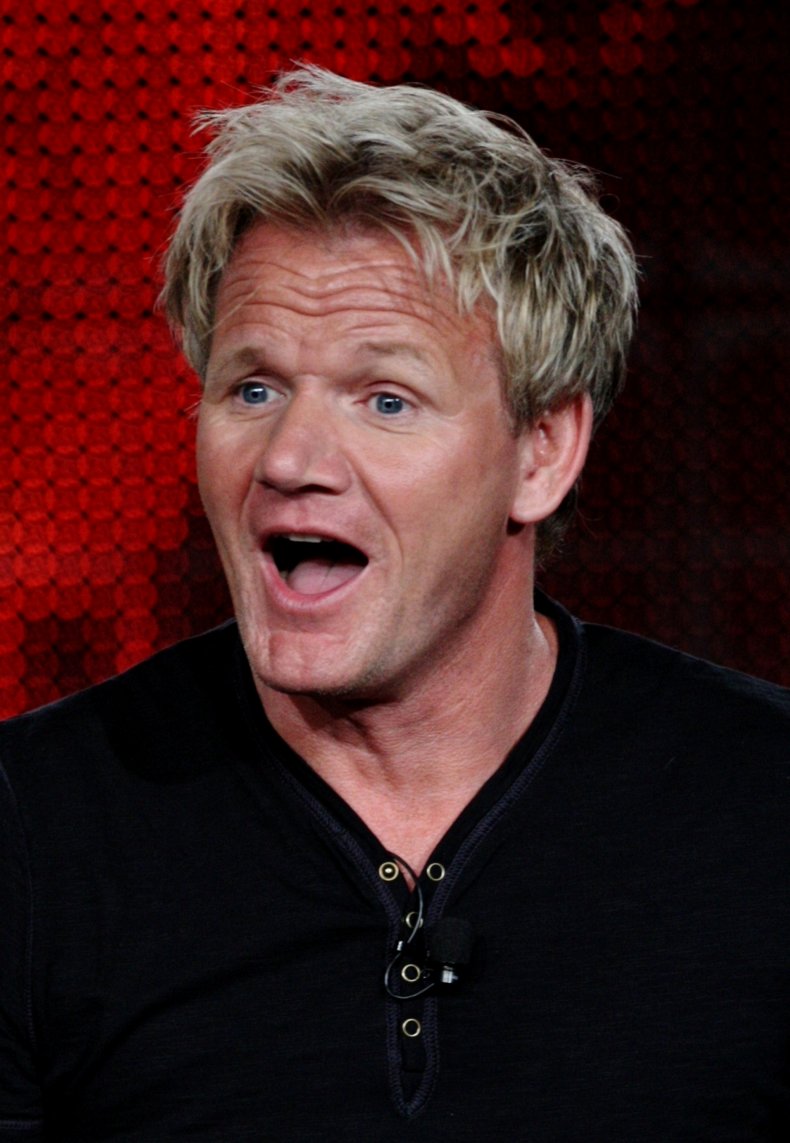 Since 2005, Gordon Ramsay has been shouting at aspiring chefs who compete for the job as a head chef at a top restaurant.
The 20th season began on Bravo in May, with the winner set to land a job at Gordon Ramsay Steak in the Paris in Las Vegas.
America's Next Top Model (15 years)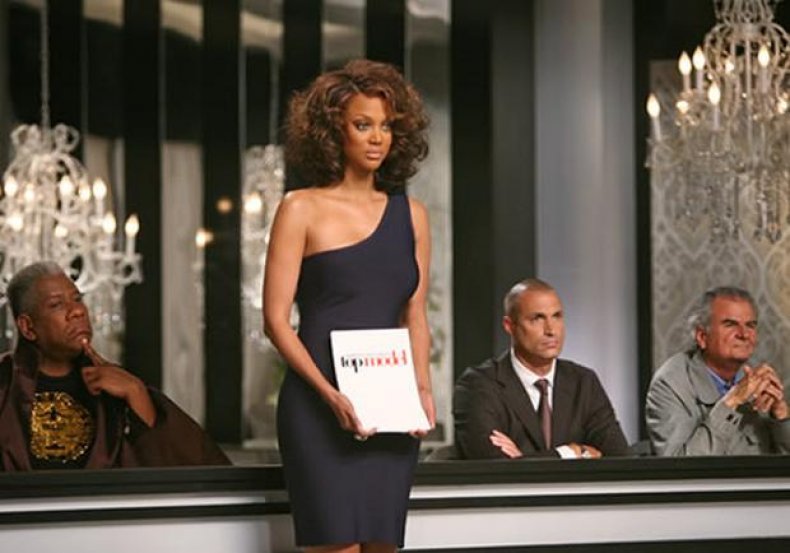 You wanna be on top? Tyra Banks led the search for models who wanted to follow her footsteps on the runway on this reality competition, which began in 2003.
Women, and later men, battled in photo shoots and runway challenges to prove their model potential, before one was crowned winner, typically winning a contract with an agency and a magazine feature or brand campaign.
Banks hosted all but one season, with Rita Ora replacing her, and the show ended in 2018.
The Real Housewives of Orange County (15 years)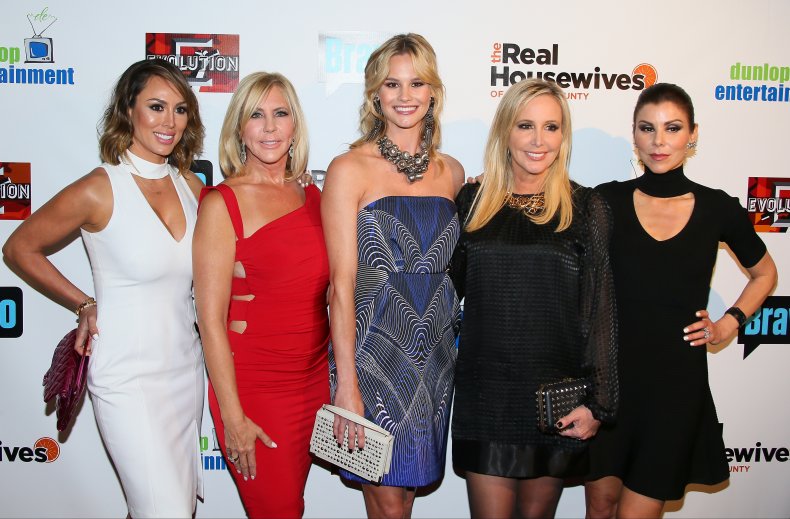 The Real Housewives franchise is the cream of the crop in the current world of reality TV, and Orange County was the first season to premiere back in 2006.
The show, following the personal and professional lives of women in the affluent Californian county, has run for 16 seasons and the cast currently consist of Heather Dubrow, Shannon Storms Beador, Gina Kirschenheiter and Emily Simpson.
Top Chef (15 years)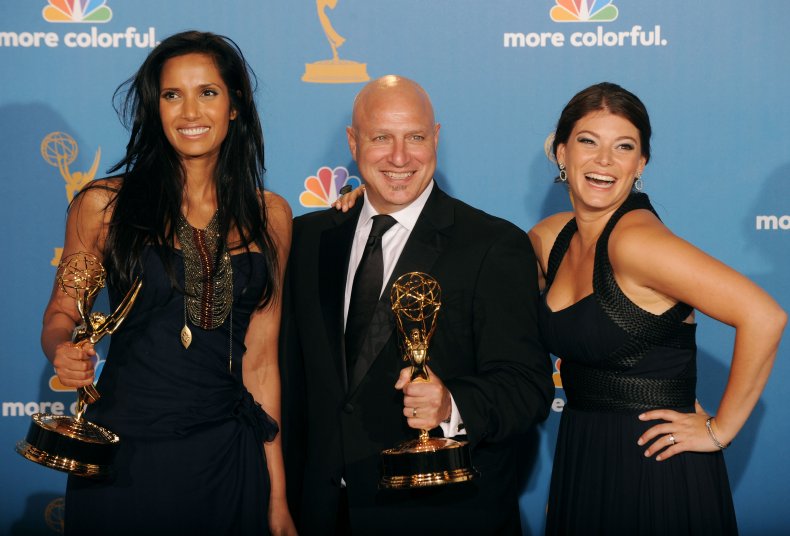 Hosted by Padma Lakshi since season two, Top Chef has run on Bravo since 2006, and its 18th season aired this year.
The culinary competition sees chefs competing against each other in various challenges and being judged by professionals from the field, before one chef is awarded a $125,000 prize.
Keeping Up With The Kardashians (14 years)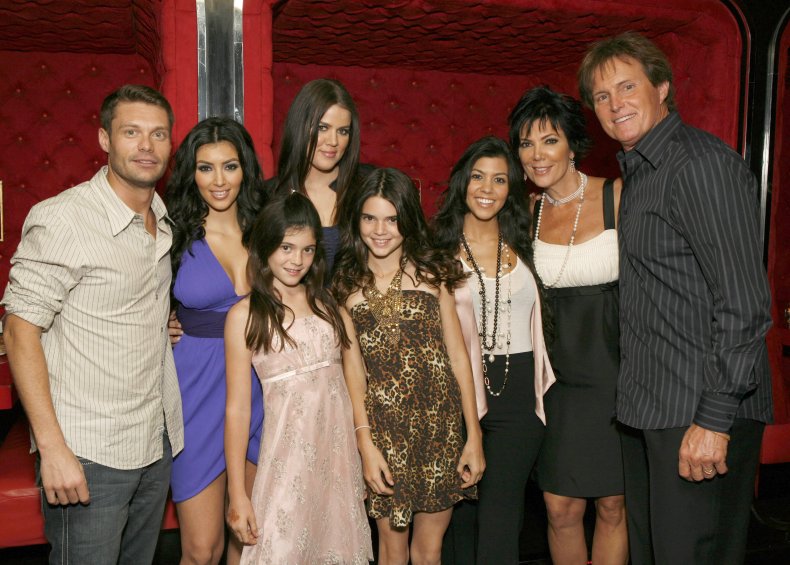 It's hard to think of a time without the Kardashians, and it was their E! reality show, which premiered in 2007, that led the famous family to achieve world domination.
The show followed sisters Kim, Kourtney, Khloe, Kendall and Kylie, their brother Rob, parents Kris and Caitlyn and various friends and spouses in their daily lives, and barely a week went by when the show didn't fill the headlines.
Throughout the show, viewers witnessed Khloe's marriage to Lamar Odom, Kim's weddings to Kris Humphries and Kanye West, Kourtney giving birth and Caitlyn's transition.
The show aired its final season this year.
Say Yes To The Dress (14 years)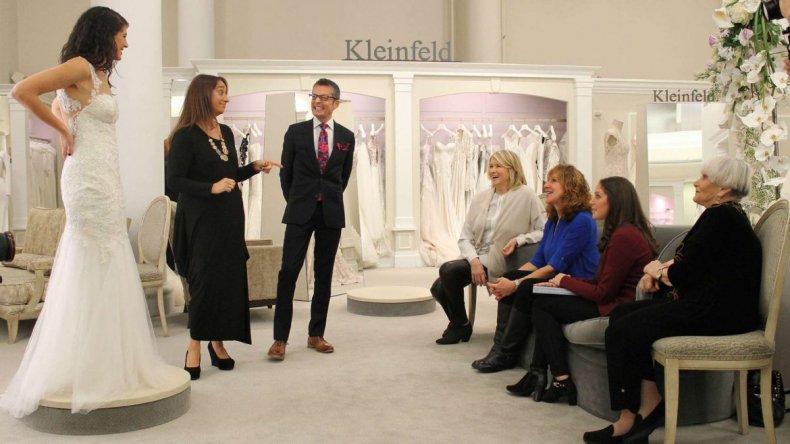 Premiering in 2007, Say Yes To The Dress gives viewers a peek inside New York's Kleinfeld Bridal, as brides find their perfect wedding dress with the help of the store staff and their families and friends.
The 20th season of Say Yes To The Dress premiered last month on TLC, and the show has sparked numerous spin-offs, including editions in Atlanta, Australia and the UK.
The X Factor (14 years)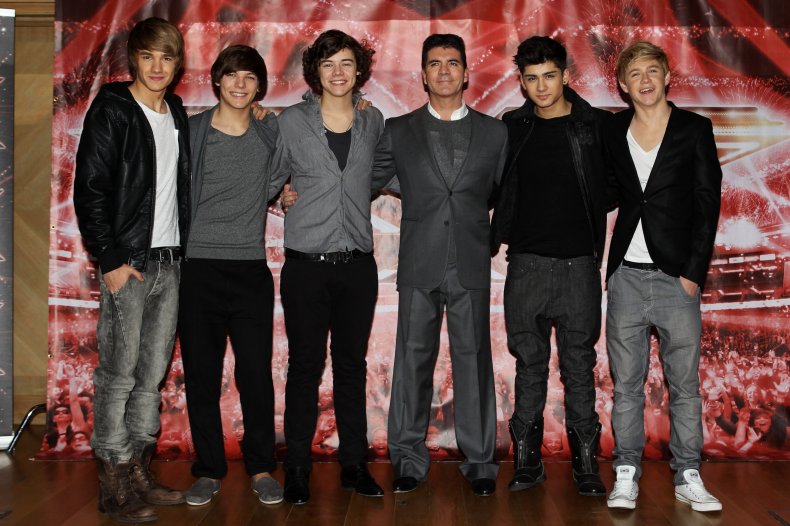 The X Factor US only ran for three seasons, but the original UK version was much more successful.
Simon Cowell's search for the next big thing ran for 15 seasons between 2004 and 2018, but there are no plans to bring it back to ITV.
While ratings dwindled in recent years, The X Factor was responsible for launching the careers of major stars, including Leona Lewis, Little Mix, and a little band called One Direction.
The Real Housewives of New York City (13 years)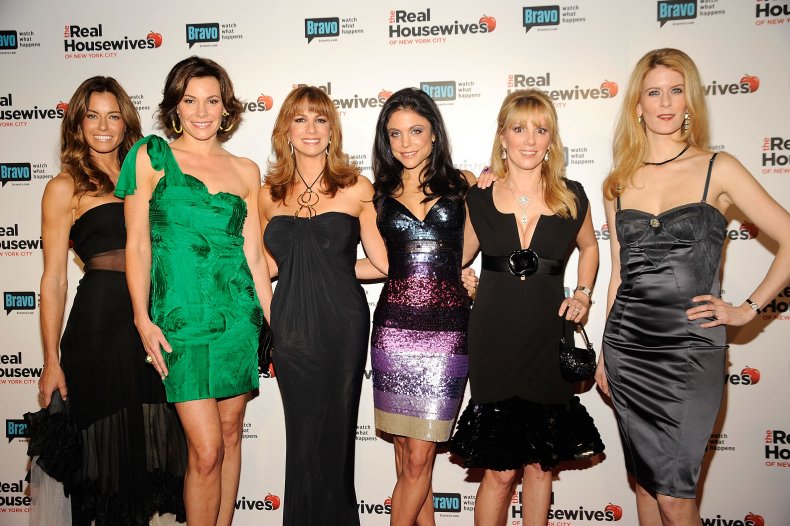 RHONY was the second of the franchise to air, premiering in 2008, and is still going strong.
The current cast consists of Luann de Lesseps, Ramona Singer, Sonja Morgan, Leah McSweeney and Eboni K. Williams, and the show famously introduced us to Bethenny Frankel, who has gone on to star in her own spin-offs.
The 13th season of RHONY is currently airing.
The Real Housewives of Atlanta (13 years)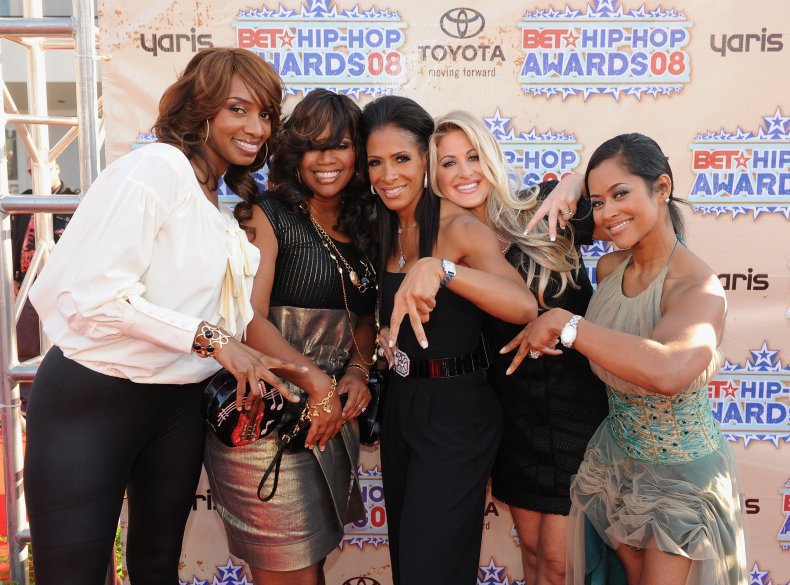 Premiering months after RHONY, NeNe Leakes and co gave us an insight into being a successful woman in Atlanta.
Season 13 of RHOA wrapped this year, and the current cast includes Kandi Burruss, Cynthia Bailey, Kenya Moore, Porsha Williams and Drew Sidora.
The Real Housewives of New Jersey (12 years)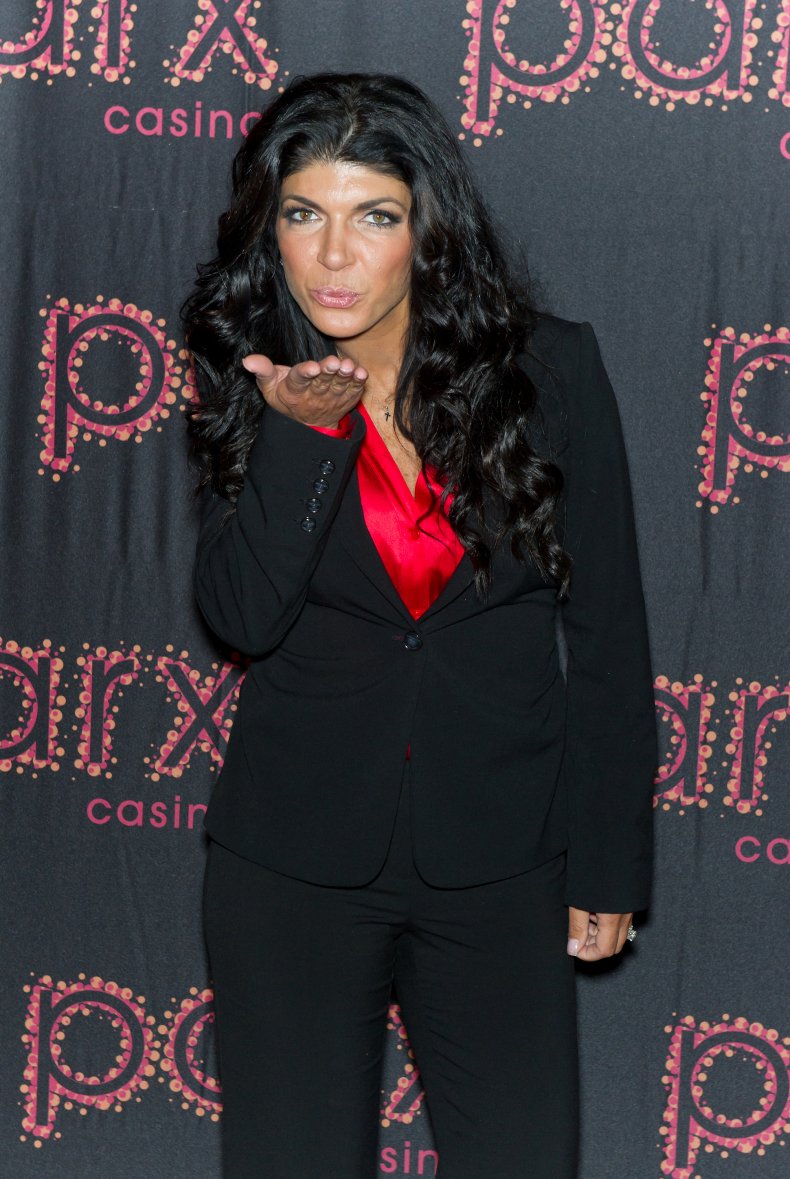 Having run for 11 seasons so far since 2009, RHONJ focuses on the lives of a group of women in New Jersey, and is the fourth longest running series of the Housewives franchise.
Currently, the cast consists of Teresa Giudice, Melissa Gorga, Dolores Catania, Margaret Josephs, Jennifer Aydin and Jackie Goldschneider.
RuPaul's Drag Race (12 years)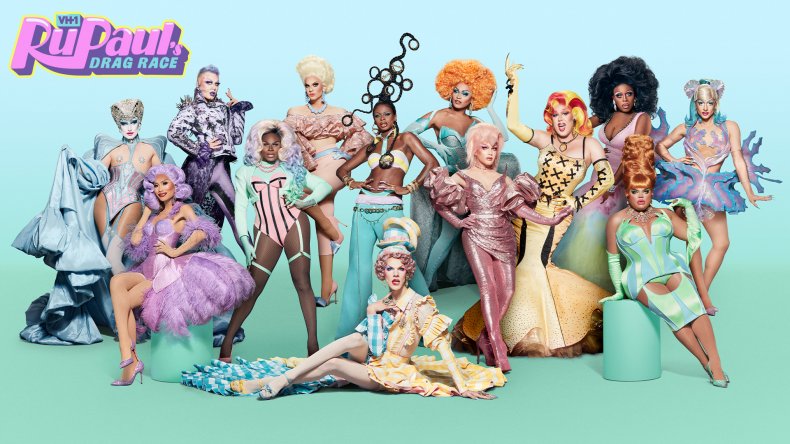 Ever since 2009, RuPaul has been telling queens to shantay, you stay or sashay away to find America's next drag superstar.
The reality show sees drag queens compete in acting, comedy, singing and fashion challenges to win the title, a cash prize and a year's supply of cosmetics, and so far, there have been 13 seasons, plus six all-stars seasons.
Drag Race has now become an international phenomenon, with U.K., Australian, Spanish, Dutch, Canadian and Thai versions having aired already.