Watch: A Look Inside the Interactive 'Star Wars Identities' Exhibition in London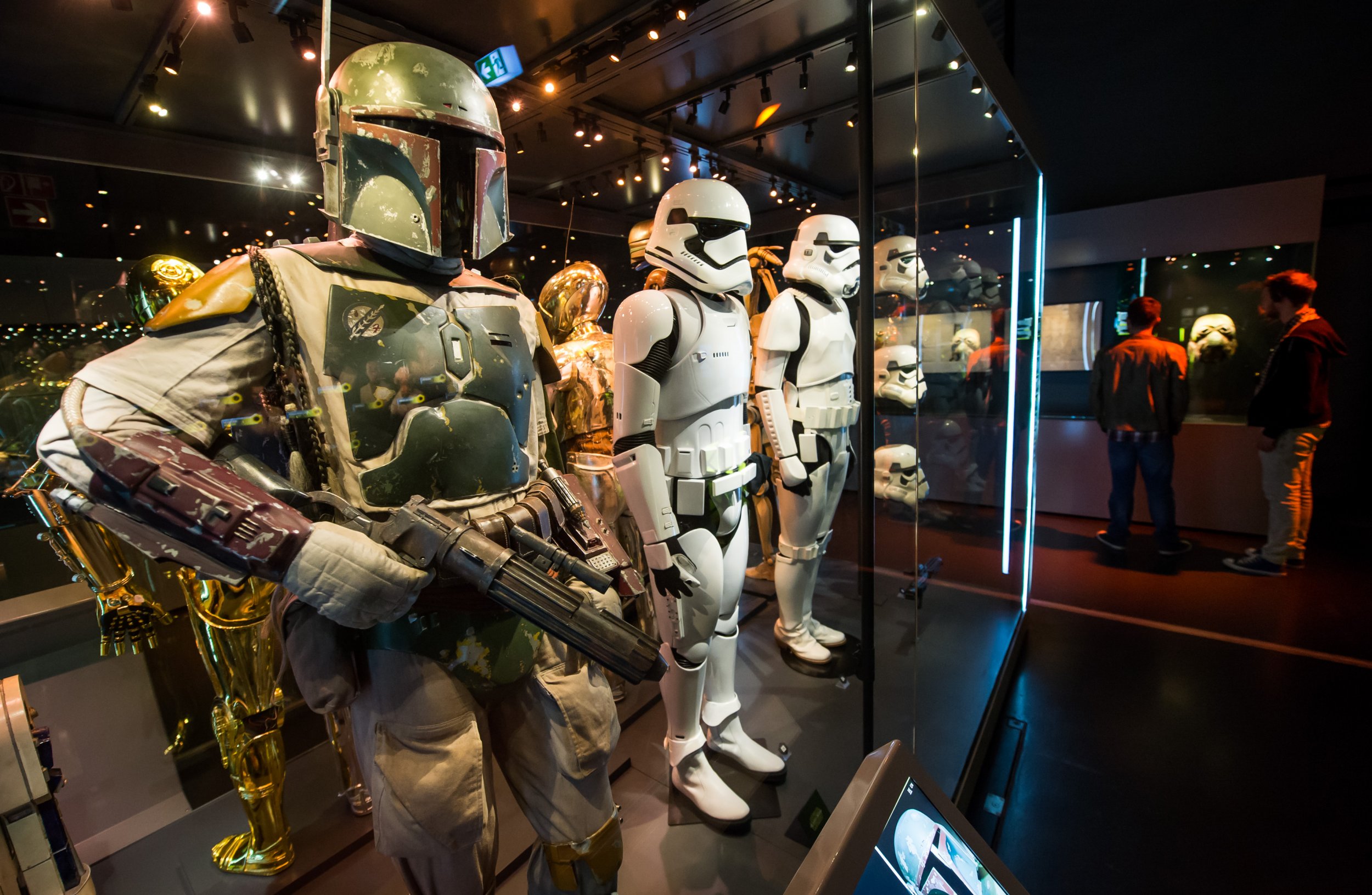 A traveling exhibition launching in London next week will finally give Star Wars fans a chance to embrace their own Jedi Knight—or their inner-Sith Lord.
Star Wars Identities, created by Canada's X3 Productions and featuring 200 props loaned by George Lucas's Lucas Museum of Narrative Art, will open at The O2 arena on November 18, just a month before Star Wars fever sets in once again with the release of spin-off film Rogue One in December.
The exhibition uses state-of-the-art technology to fit visitors with wristbands that can be used to create their own narrative within the Star Wars universe. Collating answers to questions about your family, your ambitions and more at 10 interactive checkpoints throughout the tour, users will come away with a full profile of their identity. And you can even choose whether you want to use the Force for good, like heroic Luke Skywalker, or for evil, like Darth Vader.
"A lot of Star Wars exhibitions have been done before. We were like, what makes this magical? It's the story and characters," X3 Productions' Sophie Desbiens tells Newsweek.
Among the highlights of the tour are some of the most important pieces of memorabilia in cinema history, including the famous gold bikini worn by Carrie Fisher's Princess Leia and David Prowse's Darth Vader costume from 1983's Revenge of the Sith.
Desbiens says she and the X3 team had unprecedented access to filmmaker Lucas's props and archives at Skywalker Ranch in California. "It was kind of like a candy store…but we had to concentrate on the story of the characters, so [we picked] a lot of costumes and concept art."
As well as the interactivity of the tour, there is a lot of rich Star Wars history to be learned. For example, did you know that for the iconic cast of Han Solo frozen in carbonite—displayed next to the Leia bikini—Harrison Ford only provided the hands and face? The rest of the body was a cast of an anonymous person.
Another cool production secret courtesy of Laela French, Lucasfilm's archives director, is that Chewbacca's fur was handsewn "hair by hair, and it was made out of yak hair," says Desbiens.
Star Wars Identities has already toured Montreal, Munich and Paris since 2012 and will now reside at The O2 through September 2017.
Desbiens says there's been an interesting response to the final question of the tour, asking visitors to choose the light side or the dark side, in the various cities Identities has been staged.
"It's never lower than 70 percent light side. I'd say the majority of the people who choose the dark side are kids. The adults choose answers closer to their reality. The kids go completely fictional—they don't bother with, 'Am I really like that?'" says Desbiens.
With the polarizing result of the U.S. election putting the country's own identity in crisis, Newsweek couldn't help but ask Desbiens: would Donald Trump be on the light or dark side?
"I think he would choose the light side—he doesn't consider himself a bad guy," she says.
Star Wars Identities opens at London's The O2 on November 18. For information and tickets visit www.theo2.co.uk/starwars.