'Star Wars' Exhibition Set for London in November
An extensive Star Wars exhibition is set to reveal the secrets of the Jedi—and the Sith, if you're that way inclined—in London in November.
Star Wars Identities , a global traveling exhibition featuring 200 props, models and costumes from the popular sci-fi series, will go on display at the O2 arena from November 18. It will run through September 2017.
The exhibition will explore the theme of identity through the characters, including heroic Luke Skywalker, and his villainous father Darth Vader.
"This exhibition offers a fresh perspective on the beloved characters of Star Wars," said Jacques-André Dupont, president of X3 Productions. "We get a deeper understanding of their identities, and, at the same time, we get a deeper understanding of our own."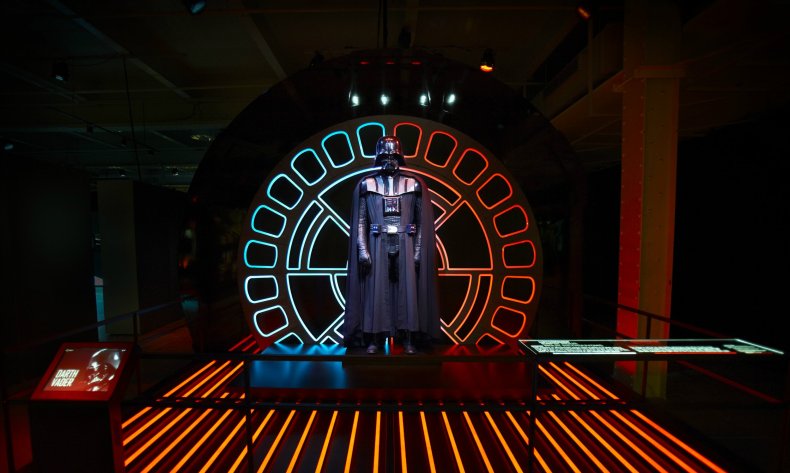 Among the key highlights is a copy of Darth Vader's famous life-preserving costume used in the films and Princess Leia's iconic gold bikini seen in 1983's The Return of the Jedi.
The items were loaned to exhibition creators X3 Productions by George Lucas' Lucas Museum of Narrative Art.
The exhibition first opened in Montreal, Canada, in 2012 and is currently showing in Munich.
London was also the home of the annual Star Wars Celebration, Lucasfilm's official fan convention, in July.
The next Star Wars film—the first spin-off in the franchise's 40-year history— Rogue One is due for release in December.
'Star Wars' Exhibition Set for London in November | Culture