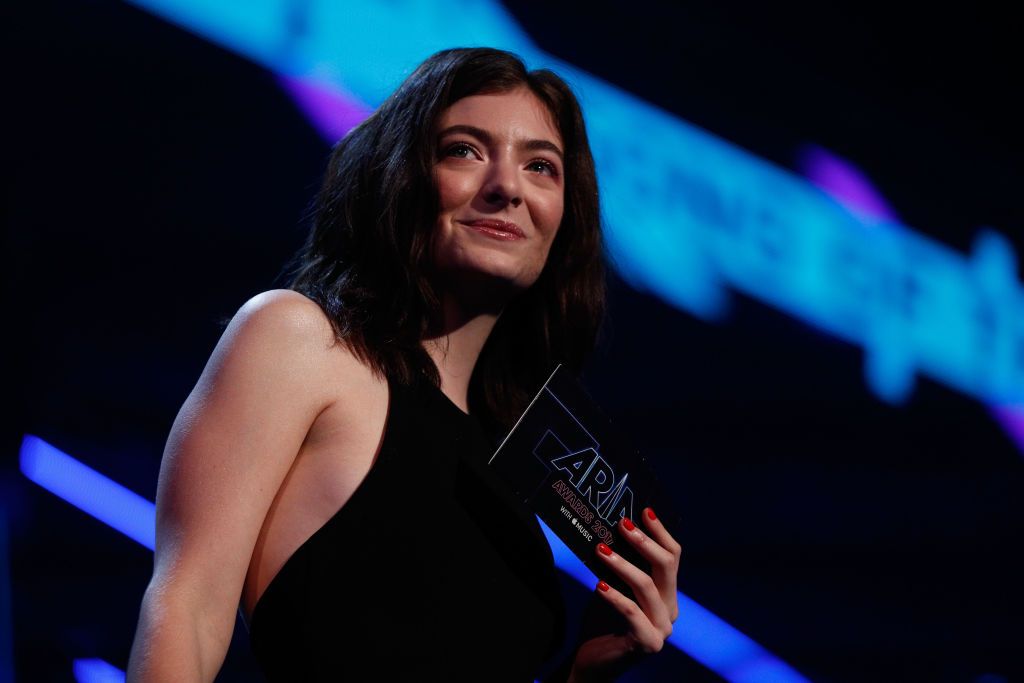 International pop star Lorde found herself in a lose-lose situation after announcing three new tour dates last month—stops that would bring her to St. Petersburg, Moscow and Tel Aviv in May and June.
The show in Israel spurred excitement as well as scathing criticism, with some fans and proponents of the Boycott, Divestment, Sanctions (BDS) movement calling for her to cancel. Lorde ultimately decided not to perform in Tel Aviv, which brought on a new wave of criticism.
One of the most outspoken critics of the cancellation has been Rabbi Shmuley Boteach, an American Orthodox Jew and the founder and executive director of The World Values Network, which "organized, produced, and paid for" a full-page ad criticizing the singer in the Washington Post on Sunday.
"Lorde and New Zealand ignore Syria to attack Israel," the heading read, and below: "Lorde joined a global anti-Semitic boycott of Israel but will perform in Russia, despite Putin's support for Assad's genocide in Syria."
The ad got people's attention, causing another flurry of backlash, this time against Boteach.
"I think the bigotry argument is really a step too far," Robert Ayson, a professor at the Victoria University's Centre for Strategic Studies in New Zealand, told Radio New Zealand. "Clearly there are people who support a boycott of Israel for bigoted purposes but I don't think you can argue that this is an example of that."
Boteach, no stranger to controversy, was undeterred by Ayson's comments. In the days that followed the ad's publication, the rabbi and the organization continued to slap the "bigot" label on Lorde, accusing the pop star of a double standard regarding her decision to cancel her Israel show while proceeding with performances in a Russia controlled by President Vladimir Putin.
"The BDS movement, which Lorde has now joined by boycotting Israel, seeks the economic annihilation of Israel: it wants Israel to starve, it wants no one to do business with Israel; it wants Israel to be a pariah nation," Boteach told TMZ in a short video posted to the site on Wednesday. "As a Jew, of course I'm upset. What did Israel do to Lorde?"
He denied calling Lorde an anti-Semite, yet insisted that her decisions "is the height of bigotry. She canceled Israel but she's going to Putin's Russia? You tell me one person watching this that believes that Putin is a towering glimmer of human hope and humanitarianism."
"She chose Putin's Russia over Israel," he added. "If isolating and boycotting Israel and embracing Putin's Russia is not bigotry, then the word has no meaning."
Though Lorde is only 21, Boteach told TMZ that her age is irrelevant in a situation where she appears to be using her celebrity to take a political stance on a fraught subject.
"I think I'm showing her great respect by taking her political decisions very seriously and taking her worldview seriously," he said. "Celebrity comes with a certain degree, a high degree I should say, of responsibility."
"You have influence, especially among young people," he added.