Lori Loughlin Gets Support on Facebook, Backlash on Twitter for New Role
Embattled rom-com queen Lori Loughlin is slated to appear in a new film early next year, but not everyone is ready to look past her involvement in the college admissions scandal.
While Facebook users remained largely positive about the news, the opposite was true for Twitter.
The Great American Family network announced on Facebook Wednesday that Loughlin will star in Fall Into Winter, which is set to premiere early next year. This marks a win for the actress, whose career is on the rebound following a brief prison stint in 2020.
Many social media users praised the network for its decision to cast Loughlin in her first romantic comedy with Great American Family.
"Everyone deserves a second chance!" one Facebook user wrote on the network's announcement.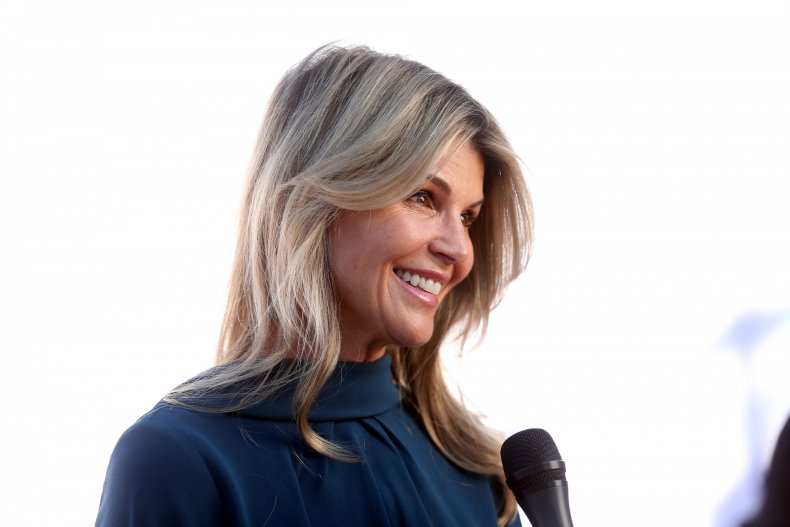 "Love Lori. Hope you make her a regular on Great American Family," wrote another one of the network's followers. "She made a mistake, she paid for it now it is time for everyone to let her move on."
Great American Family CEO Bill Abbott further sang Loughlin's praises in an interview with Variety.

"She's America's sweetheart, regardless of whatever happened," Abbott told Variety. "At the end of the day, she represents all that is positive about entertainment, and has had a stellar career—not only on screen, but also the way she's conducted herself personally, in terms of being someone who has a track record of doing the right thing in the world at large, aside from whatever happened."
But over on Twitter, social media users were less enthusiastic about Loughlin's latest role. Some pushed back on the idea that the actress could credibly be named "America's sweetheart." Others accused Loughlin of benefiting from white privilege.
One Twitter user called out Abbott for praising the actress's moral compass.
"Of literally all the things you could say about someone WHO PLED GUILTY AND SERVED TIME FOR A FELONY that they have 'a track record of doing the right thing in the world at large' is potentially least accurate and most tone deaf since asking Mrs. Lincoln what she thought of play," they wrote in a tweet.
"Successful white rich people fail upwards. Doesn't work like that for most of us," another Twitter user wrote in response to a Rolling Stone article on the news of Loughlin's casting.
Loughlin was once known as the "queen of the Hallmark channel," having starred in many of the network's series and movies, notes The New York Post. Then came the fall from grace.
The actress spent two months behind bars after she was implicated in 2019's college admissions bribery scandal. Authorities believed she'd forked over half a million dollars to send her kids to a prestigious school.
In the new film Fall Into Winter, Loughlin's character Keely becomes horrified after her brother hawks half of the family business—a high-end candy store—to his high school buddy, Brooks. But Keely must look past her bad impression of Brooks to gain common ground, marking the start of a new (potentially romantic?) chapter.
A representative for Loughlin declined Newsweek's request for comment.