Lorna Luft Says She Will Not Watch Renee Zellweger Biopic About Her Mother Judy Garland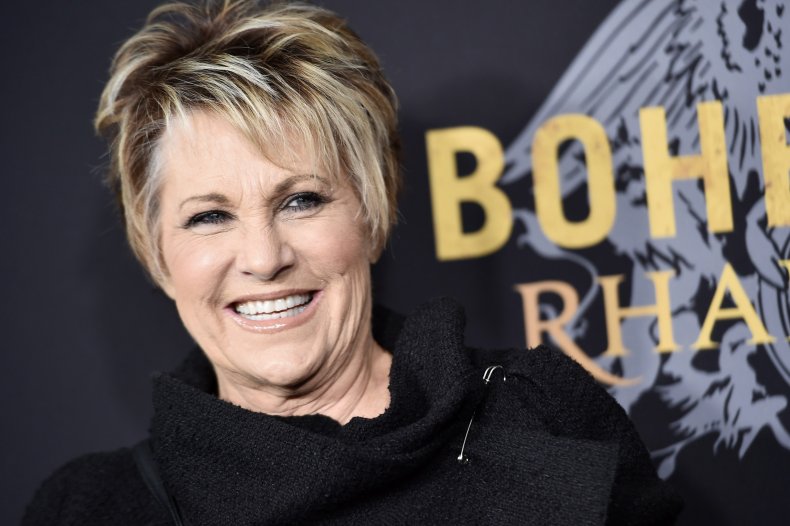 Judy Garland's daughter Lorna Luft said on a British television program that she will not watch the upcoming biopic about her mother.
Luft, 66, told hosts on Thursday's Great Britain Today that she would skip seeing the new film about her mother, Judy, starring Renee Zellweger, which releases in the United States on September 27 and in the United Kingdom on October 2.
Luft explained that she thought the film would not be the most honest and effective way of learning about her mother's life.
"I'm really protective of my mom's legacy and my mother's legendary career," Luft said. "And I feel that if you really want to know about my mom, go see her movies, go listen to her recordings, and go watch her television shows, and that's how you'll know about her."
Garland was an eminent singer and actress, whose career spanned four decades and saw her appear in 34 feature films and earn multiple Academy Award and Golden Globe nominations. She is perhaps best known for starring as Dorothy Gale in 1939's The Wizard of Oz, and enjoyed an illustrious career despite having to endure sexual abuse throughout it.
Judy is set in 1969, the final year of Garland's life. It depicts Garland as she arrives in London for a five-week concert slate, and deals with some of the issues that plagued her later in life, such as depression and substance abuse. She passed away on June 22 of that year.
Luft published a book, Me and My Shadows: A Family Memoir, which concerns Luft's own life and that of her mother, in 1998. The memoir was adapted into the ABC miniseries Life with Judy Garland: Me and My Shadows. The miniseries won five Emmy awards, as well as a Golden Globe.
Zellweger, who plays Garland in the film, reportedly never contacted Luft nor her half-sister, actress Liza Minelli, for advice on how to portray their mother on the big screen.
"I do not approve nor sanction the upcoming film about Judy Garland in any way," Minelli said in a Facebook post responding to a news story about the project on June 18, 2018.
Minelli further stated that she had never met nor spoken with Zellweger.
The film premiered at the Telluride Film Festival on August 30 and has received mostly positive appraisals from film critics. As of September 26, it has an 87 percent score on Rotten Tomatoes, based on 87 reviews. The movie is based on a play by Peter Quilter titled End of the Rainbow, a musical which opened in 2005 on London's West End and on Broadway in 2012.