Many GOP leaders and politicians have started to question whether President Donald Trump will serve out his entire term, conservative commentator David Brooks told the PBS News Hour.
The conservative pundit, who is currently a columnist for The New York Times, pointed out the growing uncertainty among Republicans over Trump's future. Brooks explained that politicians from the president's own party had started to see his administration as losing "authority" and "failing."
Appearing alongside liberal political commentator Mark Shields, Brooks said it seemed as if "a lot of Republicans are looking at this White House, and they're seeing an administration under a lot of judicial and legal threat and a lot under political threat.
"What they call the membrane around Trump is failing, and the membrane is the group of people they put around Trump to protect him from himself. And over the years, the Hope Hickses of the world, and maybe in the next few days the John Kellys of the world are going and gone, and so you see a Trump unprotected from himself."
Hicks had served as the White House director of communications until she resigned earlier this year after telling the House Intelligence Committee that she sometimes had to tell "white lies" while working for Trump. The president's Chief of Staff John Kelly, who had been credited with establishing some order in a chaotic administration, will leave his position at the end of the year.
Brooks suggested that Republican lawmakers no longer believed that Trump was necessarily their candidate in 2020.
"You're beginning to see a lot of Republicans who are looking seriously at 2019, with a lot of Fridays like this one, and Trump really hurting himself, and maybe not serving out the term," he said.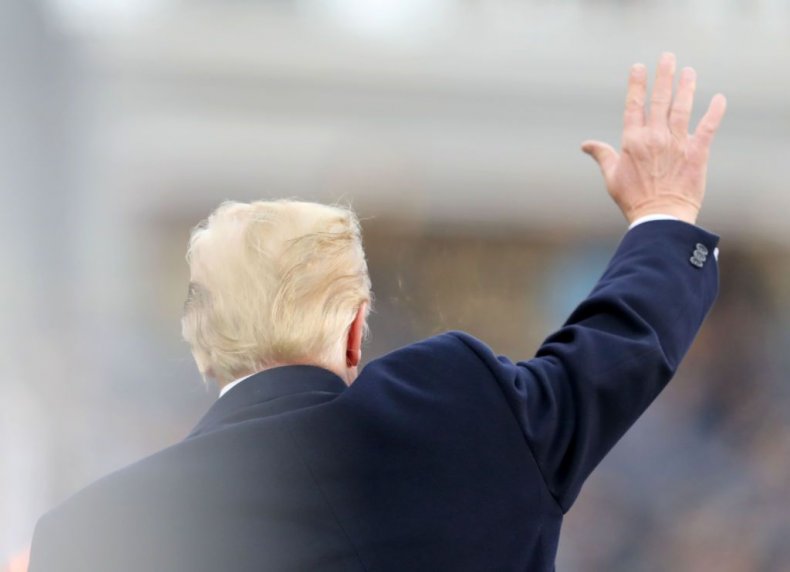 A sentencing memo by federal prosecutors from the Southern District of New York alleged on Friday that Trump had participated in federal crimes when he directed his former personal attorney Michael Cohen to pay off two women during his 2016 campaign, which was a violation of campaign finance laws. The document, which refers to Trump as "Individual 1," said that the president led the criminal conspiracy to pay off Stormy Daniels and Karen McDuggal to keep their alleged extramarital affairs with Trimp a secret.
"There's more fear, worry, almost mania in the White House," Brooks said in his interview with the News Hour. "They feel all the safety guard rails coming out," he explained. "They really don't know what's going to happen."