Manchester United vs. Crystal Palace: Louis Van Gaal's Last Stand?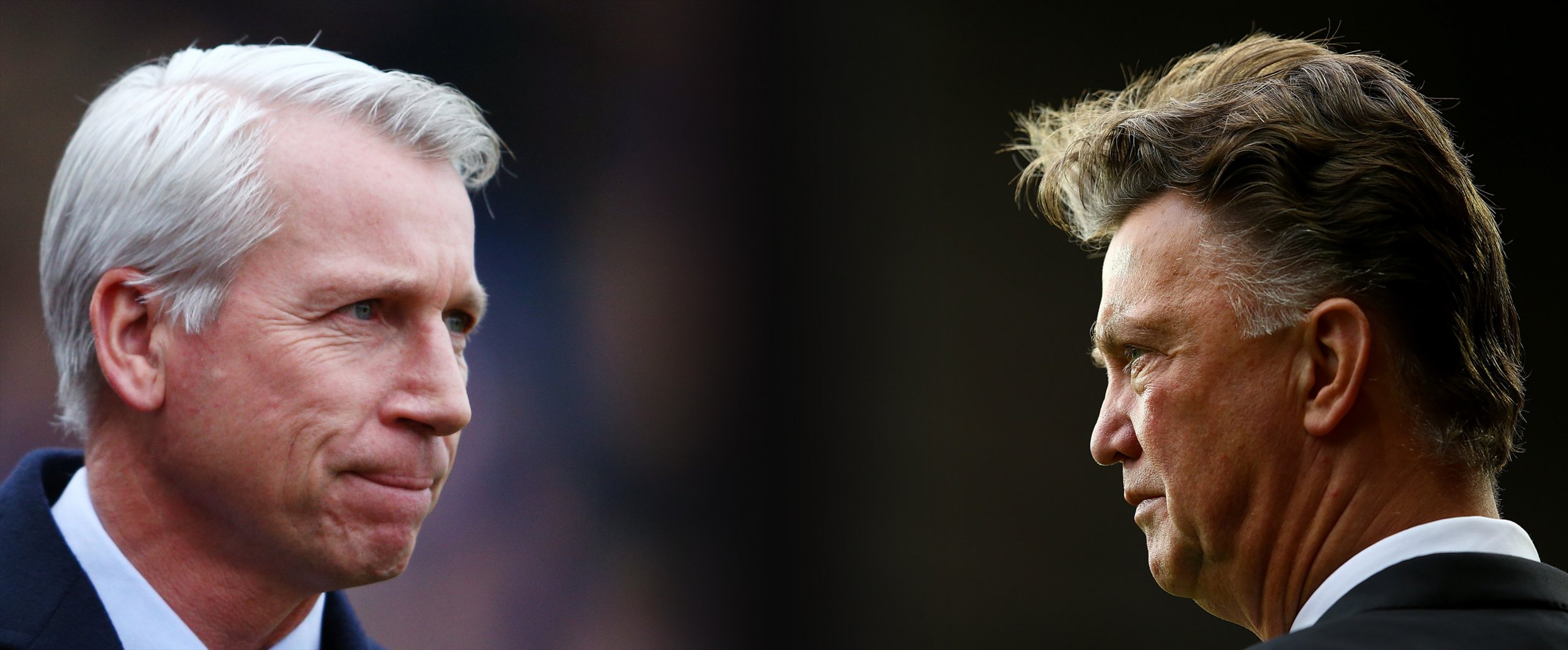 Louis Van Gaal's last hurrah? Or a chance at some kind of moribund salvation?
More likely, the FA Cup final between Manchester United and Crystal Palace is a chance for Aloysius Paulus Maria van Gaal to say goodbye on a rare high note, before United administers the final cattle prod and shoves him out of Old Trafford.
Van Gaal was booed by United's fans after the rearranged English Premier League game against Bournemouth on Tuesday; he may, according to a report in The Sun Friday morning, even move into a boardroom role next season, allowing Jose Mourinho to take over as manager.
All that is in the future; unlike Twelve Monkeys, football only works by linear narratives. The likelihood is that Van Gaal goes after Wembley. His legacy might be slightly buttered, though, by a trophy on the way out, as well as the promotion of several kids, several of whom may turn out to be quite special—looking straight at you, Marcus Rashford.
A trophy will not solve United's issues; it might not even lay a strip of Damask over them.
For Palace, the situation is an odd one, too, laced with a little laudanum in among the rose petals.
This Cup run has come as the south London team's league form dipped precipitously at the tail end of the season, such that a club looking at European football in the first half of the year under Alan Pardew was at a late stage sneaking looks behind its back at the Premier League's relegation strugglers.
United was impressive in its semi-final victory over Everton back in the mists of April; Palace more purposeful than it has been in the league in sneaking past Watford.
Will Wilfried Zaha, the Palace winger, haunt his former employer? Can Alan Pardew handle the emotion, 26 years on from playing in the 1990 final against Liverpool? Is this really, finally, it for Aloysius Paulus Maria van Gaal? The narrative of Twelve Monkeys might jump around, but you know the ending by now. Here, it's the opposite. Two fairly simple stories; no certain outcome. Who walks out of Wembley on Saturday night redeemed?