An official from the Republican Party of Louisiana (LAGOP) condemned Senator Bill Cassidy (R-LA) after he voted to convict former President Donald Trump during the Senate impeachment trial on Saturday.
"Bill Cassidy is a senator without a party as of today," Mike Bayham, the secretary of the LAGOP, told local Louisiana newspaper The Advocate.
Bayham added that he hopes the state legislature will change Louisiana's election system to hold closed primaries, which he believes will result in more reliable Republican candidates.
The LAGOP echoed Bayham's comments in a tweet after the Senate vote.
"We condemn, in the strongest possible terms, the vote today by Senator Cassidy to convict former President Trump," the LAGOP said in a Saturday tweet. "Fortunately, clearer heads prevailed and President Trump has been acquitted of the impeachment charge filed against him."
The LAGOP also voted to censure Cassidy following his decision to side with Democrats in an effort to convict the former president.
"The Executive Committee of the Republican Party of Louisiana has unanimously voted to censure Senator Bill Cassidy for his vote cast earlier today to convict former President Donald J. Trump on the impeachment charge," the party said in a statement on Saturday.
Former President Donald Trump was acquitted on Saturday. The trial centered on Trump's role in inciting the insurrection at the U.S. Capitol building in Washington D.C. on January 6.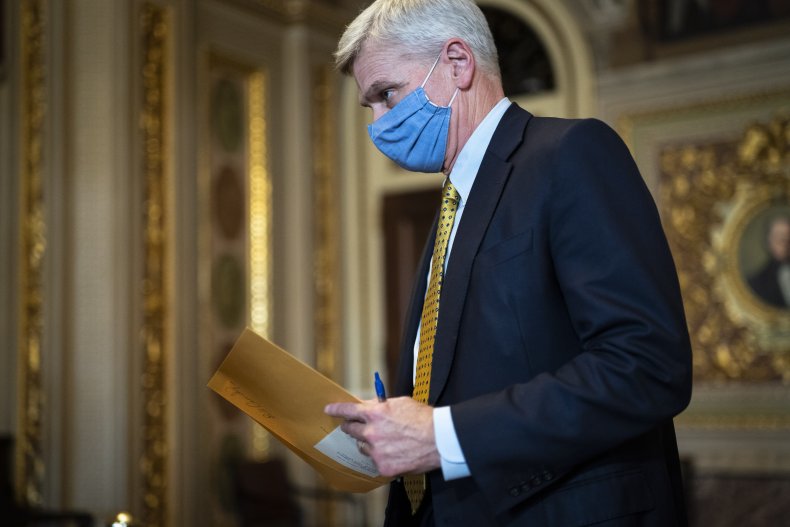 Cassidy joined six other Republicans—Senators Richard Burr of North Carolina, Susan Collins of Maine, Lisa Murkowski of Alaska, Mitt Romney of Utah, Ben Sasse of Nebraska, and Pat Toomey of Pennsylvania—in voting alongside Democrats to convince the former president.
The final vote of 57-43 fell short of the 67 votes needed to convict Trump. However, the count total has been touted as the most bipartisan impeachment vote in U.S. history.
"Our Constitution and our country is more important than any one person," Cassidy said in a video released on Twitter after the vote on Saturday. "I voted to convict President Trump because he is guilty."
Cassidy was re-elected for his second six-year term in November. He won his first term in 2014 by unseating Democratic Senator Mary Landrieu.
Louisiana's other U.S. senator, John Kennedy, who is up for re-election in 2022, voted to acquit Trump and criticized the impeachment trial, calling it "political sport." He also said: "The merits of the Democrats' case were not even close."
Newsweek reached out to Cassidy's office and the LAGOP, but didn't hear back in time for publication.