Why Does 'Love Is Blind' Only Use Gold Cups? Fans Go Wild Over Show Trope
Love Is Blind has provided viewers with some major drama between the cast members, and there is also one minor detail fans have found fascinating and distracting.
The third season of the Netflix dating show premiered in October 2022, with a reunion episode following shortly after in November, and the streaming platform then released three After the Altar episodes on February 10.
Couples like SK Alagbada and Raven Ross, Cole Barnett and Zanab Jaffrey, and Bartise Bowden and Nancy Rodriguez had viewers on the edge of their seats as they navigated life outside the Love Is Blind pods, and decided whether or not to spend the rest of their lives together.
But, among all the drama, viewers became obsessed with the opaque, gold cups that the contestants can be seen using in every scene to have a drink.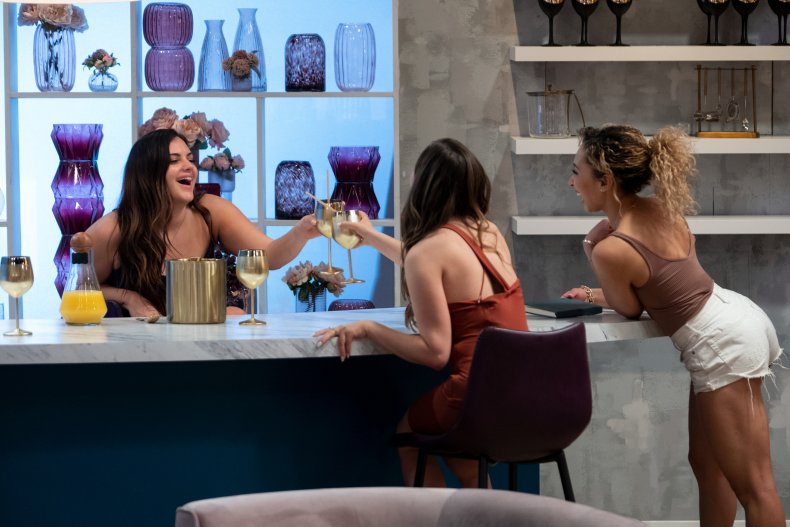 The cups have been present through all three editions of Love Is Blind, and with the release of the new After the Altar episodes, which caught up with the cast of the third season a year after their wedding days, the topic of the cups has been reignited by fans on social media.
Viewers were especially shocked to see them used in public restaurants and bars, and even in the contestant's own homes, having previously become accustomed to seeing them used in the Love Is Blind pods.
Taking to Twitter as they watched the new installments, one fan wrote: "They brought the gold cups to the restaurant! WHY?! #AfterTheAlter #LoveIsBlind #LoveIsBlindAfterTheAlter."
As another questioned: "What the heck is with the gold cups!? Even in the world outside the pods!? #LoveIsBlind."
"Wondering how many of those gold cups the production bought as every house, every location, every shot seems to have them... #LoveIsBlindAfterTheAlter #LoveIsBlind3 #loveisblind," added a third fan alongside a laughing emoji.
The interest in the cups hasn't gone unnoticed by the show's production team, who have spoken out in the past about the trope.
Newsweek has everything you need to know about the famous Love Is Blind gold cups.
Why Does Love Is Blind Only Use Gold Cups?
Love Is Blind creator and executive producer Chris Coelen has previously spoken out about the cups, which have become so synonymous with the show that Netflix now sells its own version online.
Coelen explained to Today that they are actually a style choice, saying: "I don't know. It's something I like. When you turn on the show, you know it's our show. It's a very authentic, really true following of these people's journeys, but I like the fact that we have this sort of connective tissue with that in a really light way, it's fun."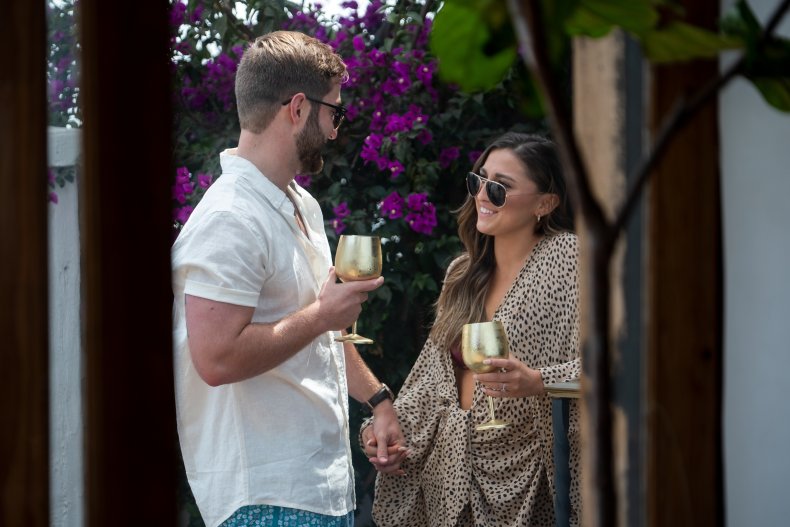 There has also been speculation the opaque glasses are used to help the editors with continuity, as it is impossible to see how much somebody has drunk at any given time.
This means that moments can be cut and scenes edited together without a notably emptier, or refilled, glass getting in the way of a seamless scene.
There seems to be an abundance of the gold cups in the After the Altar episodes, with Barnett seen using them in a bar while chatting with his friends, and Bowden and Rodriguez clutching them while meeting up to discuss their friendship.
Married couple Colleen Reed and Matt Bolton are having lunch with his family at a barbecue restaurant where they too are seen drinking from them.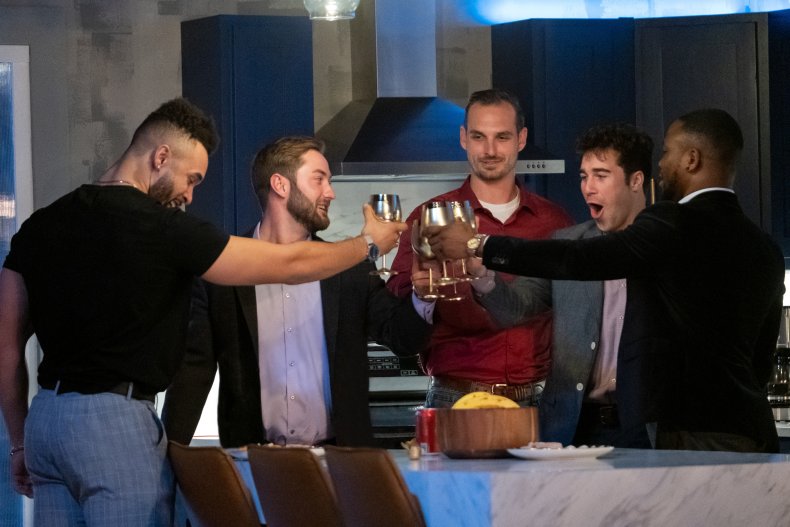 Perhaps strangest of all, however, are the scenes of Alexia and Brennon Lemieux having dinner with their respective families at Alexia's father's house, where, you guessed it, they all use the gold cups.
We can't help but wonder if, now the cups have become so famous, producers are in on the joke and are teasing fans with them?
Newsweek has contacted Love Is Blind's production company, Kinetic Content, for comment.
Love Is Blind Seasons 1-3 are available to stream on Netflix. The show's executive producer, Coelen, confirmed to Newsweek last year that filming for Season 4 was already underway.