Love Is Blind's Shake Chatterjee is at it again. In an announcement about his upcoming podcast, he bragged that though "everyone thinks" he's an "***hole", he has a strong ability "to discern and see through people's bulls***".
His new podcast, Love Is Blurry—named for an infamous comment he made during the Love is Blind reunion special, appears to still be in the planning stages. Shake's working with Citizens of Sound, a production agency for podcasts based out of Tulsa, according to The Tab.
"Big meetings this week including xxxxxxxx and other big players but what I care about most is hearing what YOU the listeners want!" Shake wrote in the caption to his Instagram post.
In the caption, Shake also asked fans for guest and topic ideas and referred to the show as a "completely blank slate."
"We can make this whatever we want... and make the world a more HONEST place," he added.
While his podcast might not have a network or any episodes yet, it does have its own Instagram account and a slogan: "The Truth Only Offends Those Who Live Outside Of It."
Shake did speak more about his plans in an interview with The Tab, telling the outlet Love Is Blurry will focus on "controversial topics that won't be politically correct but all through a lens of radical honesty."
"This isn't a show about being politically correct – its about calling a spade a spade. We will have controversial guests. We will make people think for themselves. We will make people challenge what the media and popular opinion has brainwashed them into thinking. This is not a show for the weak of heart," he added.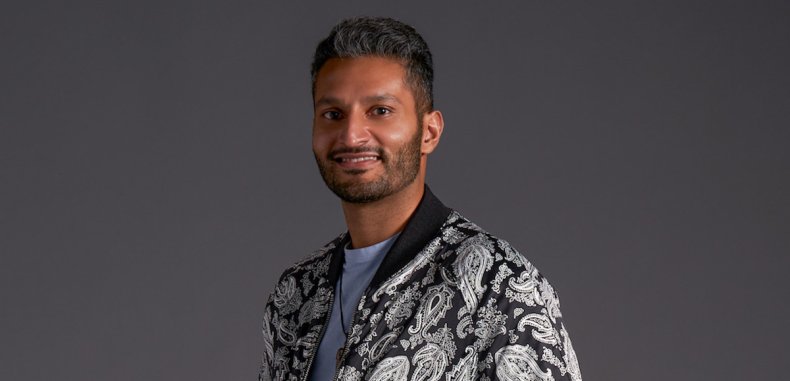 Shake has continued to make waves after the Love Is Blind reunion special. In addition to wishing the show allowed contestants to see their potential mates beforehand, explaining that "There's also certain criteria there that goes beyond the emotional connection. Love is not purely blind to me."
"But I wanted to be partially blind. I wanted to be... Love Is Blurry," he added.
In addition to wishing the show where the premise is that contestants can't see each other before getting to know them didn't have its central gimmick, Shake also complained that the only person on the Love Is Blind set he was attracted to was Vanessa Lachey, who hosts the show with her pop star husband Nick.
"Unfortunately, the only woman I'm attracted to here is Vanessa—and I wish I wasn't!" Shake said. "The point is, it's not a choice."
"And I've done nothing but berate you this entire time. That's a messed up relationship," Vanessa replied.
"That's what I'm saying, I don't want to. You don't choose. It's nature, baby. We're animals," Shake said.
"No, you treat animals. We're human beings," Nick hit back. "I can see now why you don't treat human beings."
"The vet community is not going to like that," Shake said.
Shake also accused the producers of editing the show to make him look bad, though show creator Chris Coelen disputes these claims.
"Every other member of the cast seems to think that he got a pretty good edit," he told Variety.