'Love, Victor' Canceled: Why the Hulu Show Is Ending After Season 3
Love, Victor viewers have watched Victor Salazar (played by Michael Cimino) grow from an insecure closeted teen to a young gay man on the dating scene, but that journey will soon be at its end. Hulu has announced that the Love, Simon spinoff will be ending after Season 3.
The final episodes of Love, Victor are set for June 15, when all of the last eight episodes will be released at once onto Hulu.
Per the season description, these last installments will see "Victor going on a journey of self-discovery—not only deciding who he wants to be with, but more broadly, who he wants to be." And, of course, viewers will find out whether he chose Benji (George Sear) or Rahim (Anthony Keyvan) in the last finale.
Why Is 'Love, Victor' Ending?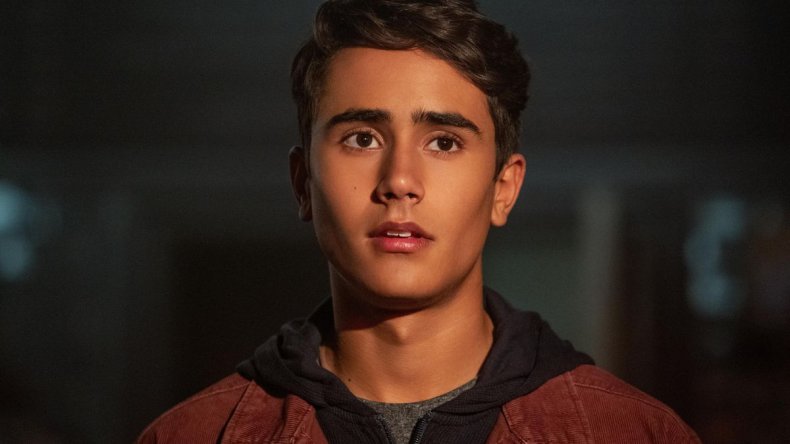 Though Hulu does not reveal its viewing figures, the show is thought to be a viewing success for the streamer. It has also been critically acclaimed, with a 95 percent score on Rotten Tomatoes.
So why is it ending? It seems the show has been brought to a close for the reason many high school dramas are ended: Because the show has run out of high school. This was revealed in the synopsis, which says: "With their post-high-school-plans looming, Victor and his friends are faced with a new set of problems that they must work through to make the best choices for their futures."
The final season of Love, Victor is set during Victor's senior year. And while a show about a young gay man moving to the big city and exploring his sex life is definitely worth making, it seems that Hulu does not have an interest in making that show right now. After all, it would certainly be a more adult-orientated show than the YA-focused Love, Victor, and we did already get a glimpse of college life in the show thanks to the Simon (Nick Robinson) cameo in Season 1.
This was something confirmed by Entertainment Weekly. In a piece about the show ending, Entertainment Weekly noted that after Season 3, "the writers and producers...decided that ending the series as the characters finished their high school experience felt like an organic conclusion."
Three seasons has also become something of an upper limit for all but the most popular streaming shows. Among the fellow Hulu shows that ended after Season 3 are Shrill, Difficult People and Runaways.
Out of all of Hulu's non-animated originals, less than a handful have made it to Season 4. On top of that, Hulu only has one show still running that has made it past Season 3—and that is their most famous show, The Handmaid's Tale.