Unvaccinated Couple Die from COVID Weeks Before Wedding
A couple from Chicago who were planning to get vaccinated against COVID before their wedding day died before they managed to get the jab.
Luis Suarez and Norma Franco were planning to hold their ceremony after Thanksgiving, but both ended up hospitalized and on life support after contracting the disease.
As they were unmarried, they couldn't be treated together in hospital, and sadly they ended up dying last month, one week apart.
Their son, Angle Santos, shared his family's tragic story with ABC 7 Chicago in the hope of persuading people who remain reluctant to get the coronavirus jab.
"They're all worried about the side effects," he said of those reluctant to get the vaccine, adding that the "side effects of losing a family member" from the disease was "terrible."
"That's what will happen if you guys don't get vaccinated," Santos said.
The couple had a joint funeral service in which Franco was dressed in her wedding gown and Suarez was in a white suit. Both wore the wedding rings they would have exchanged.
Suarez grew up in Puerto Rico and Chicago and was a keen baseball player who later worked as a guide for the White Sox.
"It feels like a Romeo and Juliet story," stepdaughter Imelda Gambia said. "I feel like they were meant to be this whole time. Right when it's supposed to happen, something tragic like this happens," she added.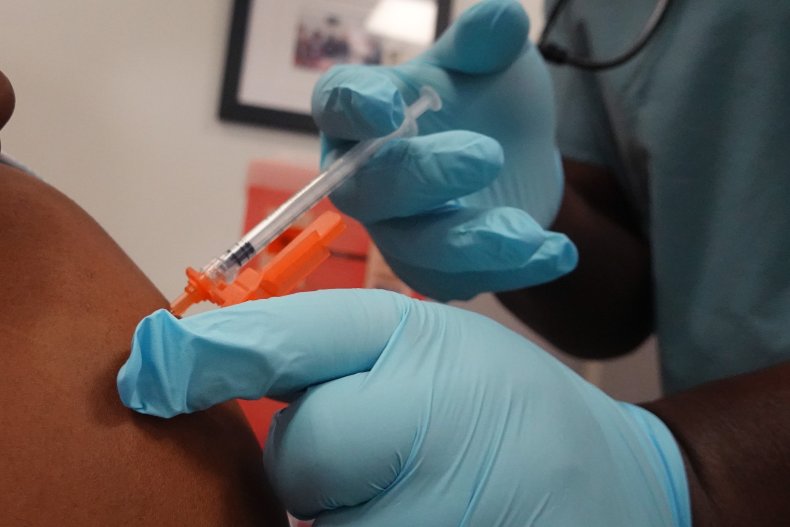 A number of stories have emerged of COVID infecting those about to receive the vaccine or of people who regret not getting the jab.
Last month, Alberto Valencia Vidales, 25, who worked for California's Laton Unified School District tested positive for COVID just two days before he was scheduled to have a vaccine.
Vidales was hospitalized in August, but died on October 3 following complications from the disease.
In August, Ekaterina Wilson, 39, from High Point, North Carolina, spoke of her regrets at not getting vaccinated after she was hospitalized with the virus.
"You have to have it, or you're going to get sick," she told told news station WFMY-TV.
In September, Lance VanGundy, an emergency medical director at UnityPoint Health in Marshalltown, Iowa, told Newsweek how he had spoken to a number of COVID patients who were sorry they hadn't got the vaccine.
The Centers for Disease Control and Prevention (CDC) released a study that found unvaccinated people are more than 11 times more likely to die from the disease and five times more likely to face infection.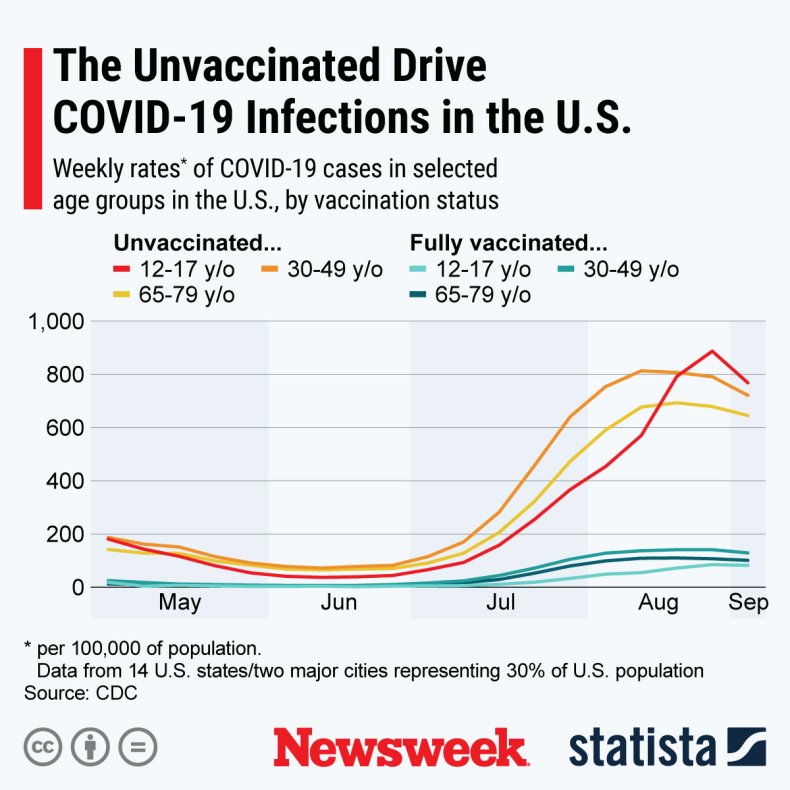 This story has been updated with a graphic.