'Lupin' on Netflix: The History of Arsène Lupin
Lupin on Netflix, Part 1 of which is streaming now and Part 2 of which is coming soon, tells the story of Assane Diop (played by Omar Sy), a janitor who decides to steal Marie Antoinette's necklace from the Louvre, inspired by a similar heist from a story Assane had read to him as a child. This story is one of the many exploits of Arsène Lupin, a character who is a household name in France, but the gentleman thief is far less well known in America and the rest of Europe.
In some ways, the character is France's equivalent of Sherlock Holmes, though Lupin is on the other side of the law to that master detective. He was also introduced later, with the first Arsène Lupin story being published in a French magazine.
The original writer of the character, Maurice Leblanc, wrote about the exploits of the monocled master thief and master of disguise across 17 novels, nearly 40 novellas and four plays from the early 20th century until his death in 1941.
As Arsène Lupin was famous for getting away with his crimes, and Sherlock was famed for always cracking the case, it was of course only a matter of time before the pair faced off. In a 1906 story, an elderly Holmes meets Lupin for the first time.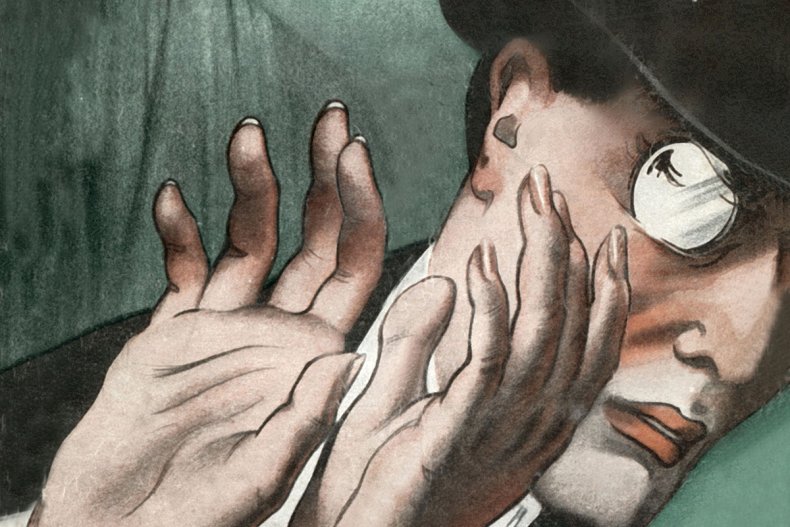 However, after legal complaints from Sherlock author Arthur Conan Doyle, the name was changed to Herlock Sholmes when that magazine story first appeared in a book—an ironically thin disguise in a book about someone who was able to faultlessly take on other personas.
The pair are also believed to have faced off in a 1910 movie serial titled Arsène Lupin Vs. Sherlock Holmes, though no episodes of this have survived to the present day. They have also faced off multiple times since across multiple media as both characters fell out of copyright.
According to the canon of the character, he was born in a small French town near the river Seine. After learning some of the trick of the trade from his conman father, Arsène was brought up by a wet nurse called Victoire. Arsène came with Victoire when she became a chambermaid to wealthy family. After that family is cruel to her, Arsene gets his revenge by stealing from them a necklace that formerly belonged to Marie Antoinette—a crime that Assane mirrors in Netflix's Lupin, and that raises the suspicions of the Lupin books-loving detective Youssef (Soufiane Guerrab).
Lupin actor Sy told Variety of the character: "Lupin is so French that you cannot grow up in France and not know who is Arsène Lupin."
Explaining how the Arsène Lupin books inspired the new series, meanwhile, showrunner George Kay said: "There's this French establishment story [within] it, so you see in the first episode that Babakar takes the Arsène Lupin book off a quite traditional bookcase in a quite traditional house.
"He could have picked The Count of Monte Cristo, he could have picked a lot of other French books, [but] that's the one he chose for his son in that moment and it becomes a guidebook for an attitude for life...[we] take everything we loved in the books, subvert it, update it and create a really modern story through the heart of it."
Lupin is streaming now on Netflix.