'Lupin' Part 2 Netflix Release Date: Season 2 Could Be Coming This Year
Lupin is the latest show to stream on Netflix, with the French thief drama on the streamer's top 10 charts across the world. Part 2 of the show has not yet been confirmed by Netflix, but signs are good that the show will be back with more episodes soon.
Will there be Lupin Part 2 on Netflix?
No official word has been given about whether there will be a Part 2 of the show, but the fact that the show's installments have been labeled as "Parts" rather than "Seasons" might suggest that additional episodes may have already been filmed.
When shows are released in parts on the streamer, it is usually the case that Netflix has ordered one season of 12 to 18 episodes and then split it into two parts. Shows on which this was the case include Elite, Chilling Adventures of Sabrina and the Matt Groening animated show Disenchantment.
A number of articles and reviews may have confirmed that there may be additional episodes of Lupin that have been filmed. Currently, five episodes of the show have been released on Netflix. In December 2020, however, Variety reported that the show would have 10 episodes, suggesting that some of these remaining episodes will be in Part 2. Slate's review of the show, meanwhile, confirms that the show, "consists of two parts of five episodes each."
The reason that Netflix has started to split some of its shows into parts is for two reasons: the streamer tends to prefer binging smaller batches of episodes, and it also means that if a show is popular the streamer is able to follow the first batch of episodes quickly.
When will Lupin Part 2 be released on Netflix?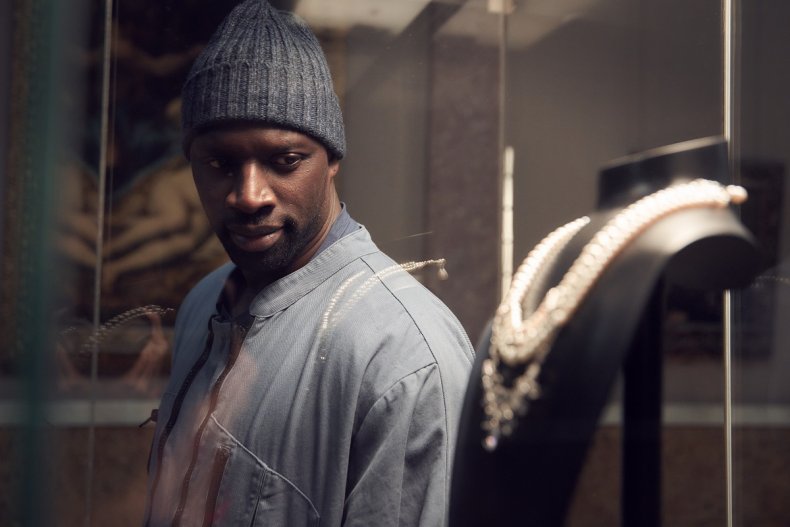 This could mean that we get another set of Lupin episodes before the end of the year. Other recent series that split their first seasons into two parts have released those parts between three and six months of each other.
Unsolved Mysteries, for example, aired in July and October 2020, while Selling Sunset's two most recent parts came in May and August. Elite's two most recent installments, meanwhile, came in September 2019 and March 2020 respectively.
If Lupin follows suit, then fans may expect Part 2 to come anytime between April and July 2021. However, Netflix has not revealed exactly when and if the second part of the show will be streaming.
Part 1 of the show also ended with a big cliffhanger that is sure to be resolved by Part 2. With the finale featuring dogged inspector Youssef (played by Soufiane Guerrab) and the thief Assane (Omar Sy) together for the first time, it seems like their cat and mouse game is over—or perhaps it is only just beginning.
Lupin Part 2 is coming soon to Netflix.