An Oregon man has been charged with the kidnapping and rape of a woman while he was driving for Lyft.
Omar Al Naser, 32, was taken into custody at his home in Beaverton, a city outside Portland, on Tuesday morning, the Washington County Sheriff's Office said in a news release this week.
According to the sheriff's office, the alleged victim told deputies they had been at a family member's house in the evening on October 23 and later requested a Lyft ride to return home.
The Lyft driver, who was later identified as Omar, picked up the victim in his vehicle.
"But instead of taking them to their desired destination, Al Naser took them back to his home, where the sexual assault occurred," the sheriff's office added in the release.
The sheriff's office said Al Naser was booked into the Washington County Jail on charges of rape in the first degree, sodomy in the first degree, sexual abuse in the first degree and kidnapping in the first degree.
In a statement to KPTV, a spokesperson for Lyft said: "Safety is fundamental to Lyft, and the behavior described is appalling. After becoming aware of the incident, we launched an investigation and permanently removed the driver from the Lyft platform.
"We reached out to the rider to offer our support and worked with law enforcement to assist with their investigation."
Lyft has been contacted for additional comment.
Washington County deputies believe there could be additional victims of Al Naser.
They urged anyone with information about this case or other information related to Al Naser to call 503-629-0111.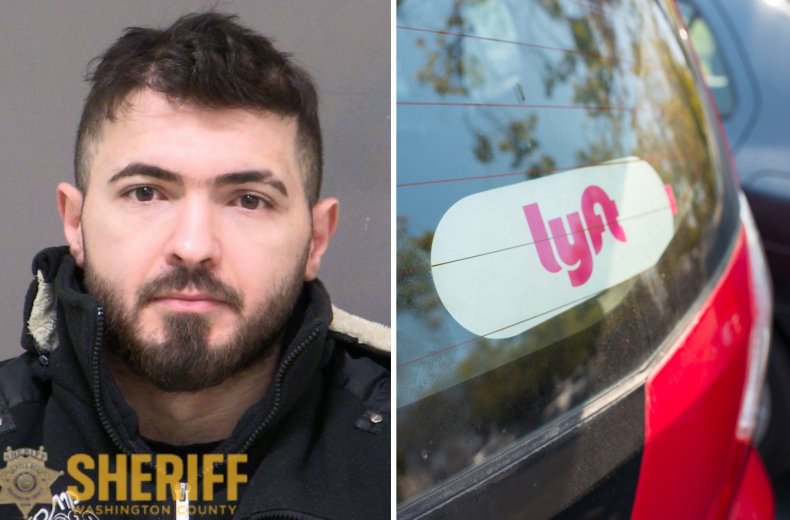 In March this year, Lyft announced that it was teaming up with rival Uber to create a database of drivers banned over complaints about sexual assault and other crimes.
The database, called the Industry Sharing Safety Program, will be overseen by HireRight, which specializes in background checks.
"Sexual assault is drastically underreported, making these crimes less likely to show up in our rigorous background check and screening processes," Jennifer Brandenburger, Lyft's head of policy development, said in a statement at the time.
"With the Industry Sharing Safety Program, Lyft and Uber are working together to further enhance our screening capabilities, as well as the safety of the entire rideshare industry."
The program makes good on a promise from Uber following the company's disclosure in its U.S. Safety Report in 2019 that it had received nearly 6,000 reports of sexual assault in the U.S. between 2017 and 2018.
Rideshare companies have long faced criticism for not doing more to protect the safety of people using their services.
In July, a law firm in San Francisco that said it is managing a caseload of almost 1,000 sexual assault allegations against Uber and Lyft drivers, and called for rideshare vehicles to be fitted with cameras.
Updated at 6:40 a.m. ET on 11/25/21: This article has been updated to add a picture.