Lyrid Meteor Shower 2018: How, When and Where to Catch the Peak Moment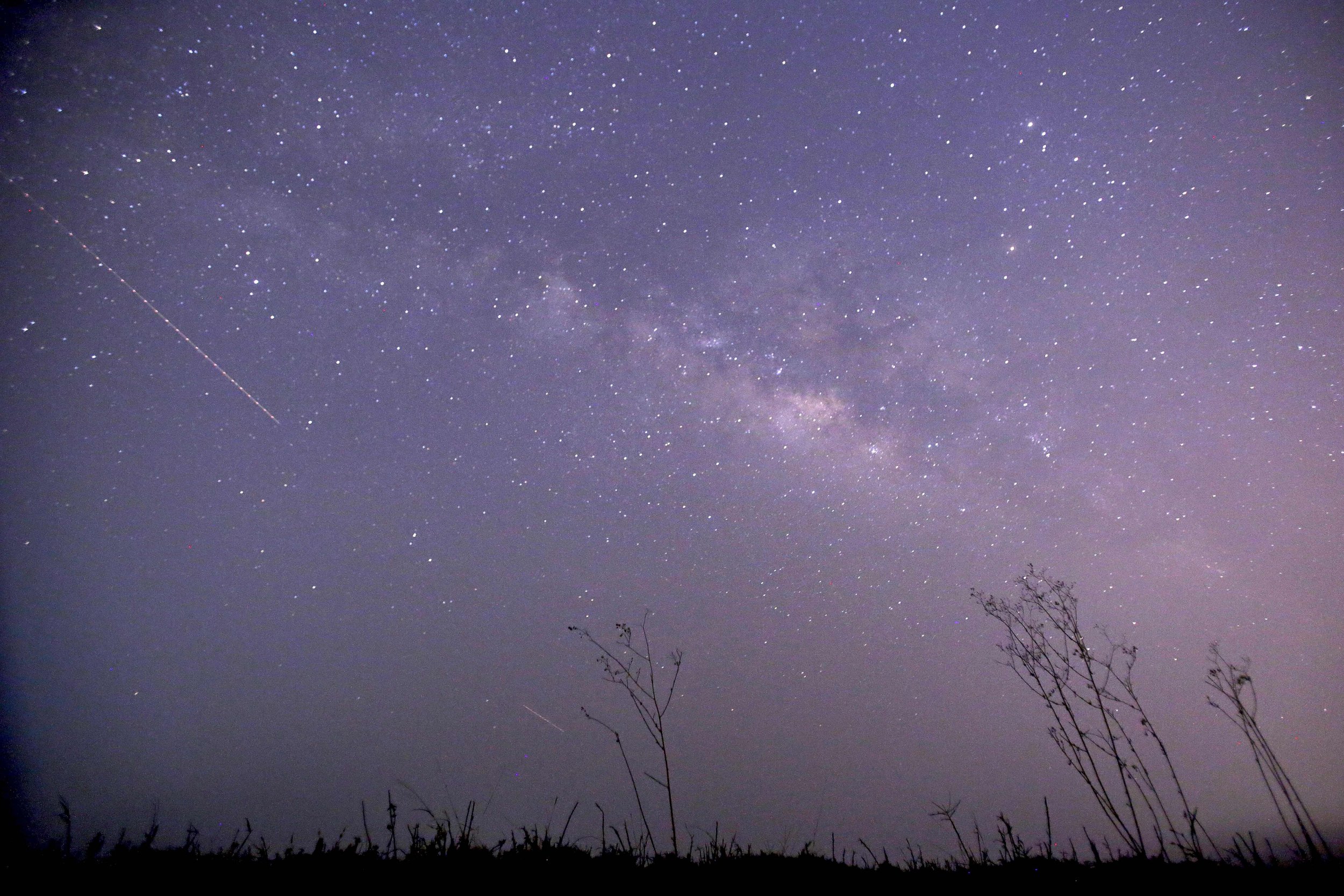 Stargazers should head outside the evening of April 21 if they want to catch the best glimpse of our galaxy's oldest meteor shower. Although the Lyrid shower began earlier in the week, it will hit its peak before dawn on Sunday.
In order to witness the annual event, viewers should head outdoors when it's dark, lie on their back, and wait at least a half hour to adjust to the darkness, Bill Cooke, lead of NASA's Meteoroid Environment Office, previously told Newsweek.
"After about 30 minutes in the dark, your eyes will adapt and you will begin to see meteors. Be patient—the show will last until dawn, so you have plenty of time to catch a glimpse," NASA said.
Those hoping to get the most spectacular view should avoid areas near cities or street lights. Additionally, when you lay down your feet should be facing east, NASA advises.
Although locating the Lyra constellation—where the shower seems to originate from—could help make the experience a more exciting one, it's not necessary to find it. The meteors typically appear unexpectedly and can be seen in all parts of the sky, according to EarthSky. No binoculars or telescope are necessary.
It's expected that as many 20 meteors will shoot across the sky each hour during the Earth Day shower. While that leaves plenty of opportunities to spot one, it falls very short to the brightest shower ever observed. In 1982, stargazers reported "outbursts" of as many as 100 meteors streaking across the sky per hour.
If you happen to miss the peak moment, meteors will likely be visible until April 25. However, far fewer meteors will be in the sky—about 10 to 15 per hour, according to AccuWeather. And if all else fails, you can always catch the Lyrid shower in April 2019.
Thanks to particles left behind by the comet Thatcher, we've been able to see the spectacle for the past 2,700 years.