MacKenzie Scott, Dan Jewett Divorce Documents: 'No Real Dirt'
MacKenzie Scott, who was previously married to Amazon founder Jeff Bezos, filed for divorce from her second husband, Dan Jewett, earlier this week.
The two got hitched in California sometime in 2021, court documents show. They married roughly two years after news broke that Scott was parting ways with Bezos, with whom she has four children. (She has no children with Jewett.)
Scott's divorce from Bezos was tabloid fodder thanks to, among other factors, Bezos' alleged infidelity and sexts sent to his current girlfriend, entertainment reporter Lauren Sanchez. This split looks to be a lot less headline-grabbing.
There's "no real dirt" in Scott's petition for dissolution, Atlanta-based celebrity divorce attorney Randy Kessler told Newsweek about the ex-couple's divorce filing documents, which Newsweek provided. He points to the fact that neither Scott nor Jewett said anything negative about the other and the filing seems relatively generic and straightforward. Jewett agreed to join the petition filed by Scott, according to court documents.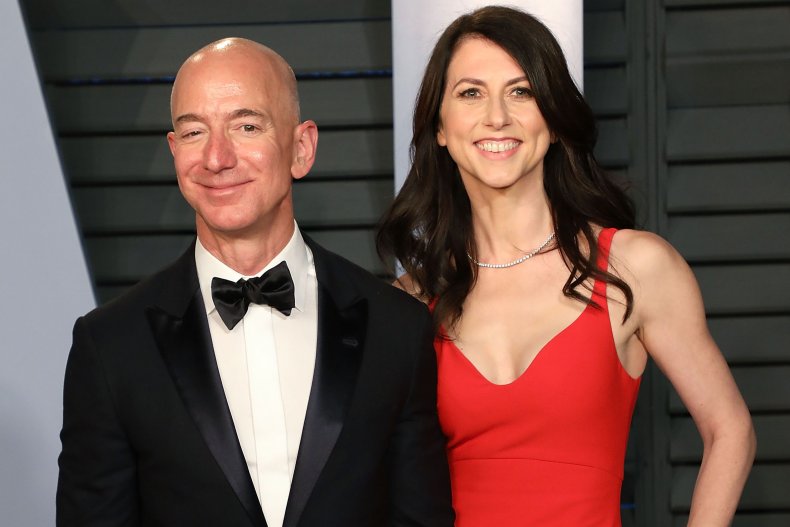 Jewett and Scott have a separation contract, the court documents showed, which Scott is asking to be enforced by the court. Their property, debts, possessions and assets will be split up according to what's laid out in that contract, which hasn't been made public. This is, of course, the biggest question on people's minds: Just how much of Scott's fortune could Jewett potentially get in the split?
Scott's net worth clocks in at a cool $43.6 billion, making her the fourth-richest woman on the planet, Forbes reported in April. Within the span of two years, she donated some $12.5 billion to various organizations.
Kessler, who has represented Cardi B, Cam Newton and Dominique Wilkins, said, "People often jump into relationships that won't ultimately succeed," adding that although he is not a "fan" of short-term marriages, he doesn't think it's wise to stay in a broken marriage when it's apparent that it will never work.
"If it's not going to work, you know, life is short. Be happy," Kessler said to Newsweek. "And if this isn't it for her—or him—then you've tried....But if you don't have children and you're not happy, why stay in it?"
People reported in August that Jewett was employed as a science teacher at the Seattle private school Scott's kids reportedly attended, which is how the two met.
Newsweek has reached out to lawyers for Scott and Jewett for comment.