Madonna Reveals Auditions Are Underway for Her Long-Awaited Biopic
Madonna has revealed that auditions have started for her long-awaited biopic, which she has been working on for much of the COVID-19 pandemic.
The pop icon, 63, took to Instagram on Tuesday to share a video of herself dancing energetically to her 1983 hit Burning Up.
The 45-second clip, which showed her whirling around in front of a group of musicians, was captioned: "Auditions for my film are a Surreal experience. But I'm enjoying Dancing to the Classics!! #burningup."
In a January post, Madonna hinted that Julia Fox was attached to the movie, which the "Express Yourself" singer has described as a "visual autobiography."
She shared a series of photos of herself posing with the Uncut Gems actress, Kanye West, who was dating Fox at the time, and others. The caption read: "Went to dinner with Julia to talk about my movie and some other folks showed up."
In a September interview with the Associated Press, Madonna revealed that no final decisions had been made about who would play her, but she had her eye on British actress Florence Pugh.
"She's definitely up there," Madonna said of Pugh, who was Oscar nominated for Little Women and has appeared in Black Widow and Midsommar. "She's up there on the list. If she'll have me."
In September 2020, Madonna confirmed during an Instagram Live session that she was working on the biopic with Oscar-winning Juno screenwriter Diablo Cody, according to Entertainment Weekly.
She said the movie would be "about my struggle as an artist trying to survive in a man's world as a woman, and really just the journey."
She added: "We do talk about Andy [Warhol] and Keith [Haring] and Jean-Michel Basquiat and Martin Burgoyne and the whole coming up as an artist in Manhattan, downtown, Lower East Side in the early '80s.
"Honestly, [it's] one of the best times of my life, and one of the worst times. I hope I can portray or express what a thrilling time that was for me in every way."
The project would not be a musical, she said, "but there's a lot of music and there's a lot of the actress who will play me singing my songs, but in places where she's supposed to be singing."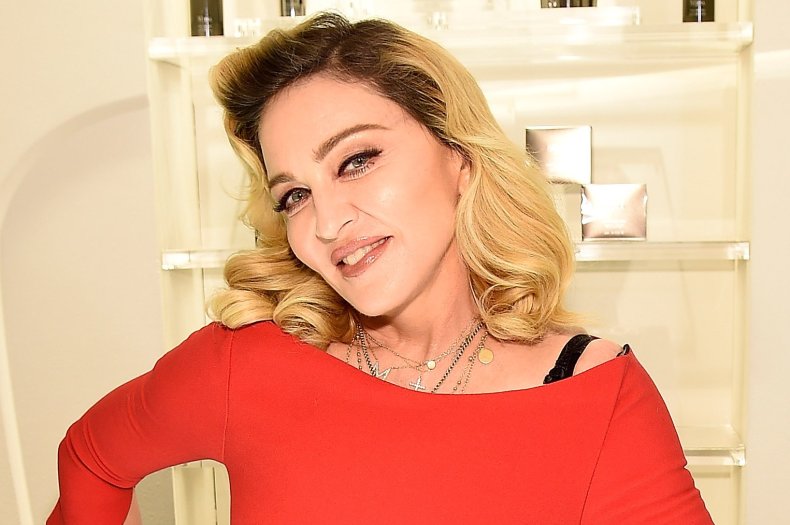 In April 2021, Entertainment Weekly reported that Cody had submitted her completed draft of the film to studio Universal and moved on to another project.
Madonna announced in June that she was working on the screenplay with writer Erin Wilson, whose credits include Secretary, starring Maggie Gyllenhaal, and The Girl on the Train, with Emily Blunt.
During an appearance on The Tonight Show in October, the singer explained why she was putting so much work into the "visual autobiography."
"The reason I'm doing it is a bunch of people have tried to write movies about me, but they're always men," she told host Jimmy Fallon.
She went on to say that one draft screenplay sent to her "because they wanted my blessing" was "the most hideous, superficial c*** I ever read." She was also angry that a "total misogynist" was attached to direct the picture.
"Why would these people make a movie about my life?" Madonna asked. "There's nothing true in the script, the guy who is making it has no understanding of women, no appreciation of women, no respect for women."
"I just threw down the gauntlet," she said, adding that if anyone should be making a film about her it should be herself.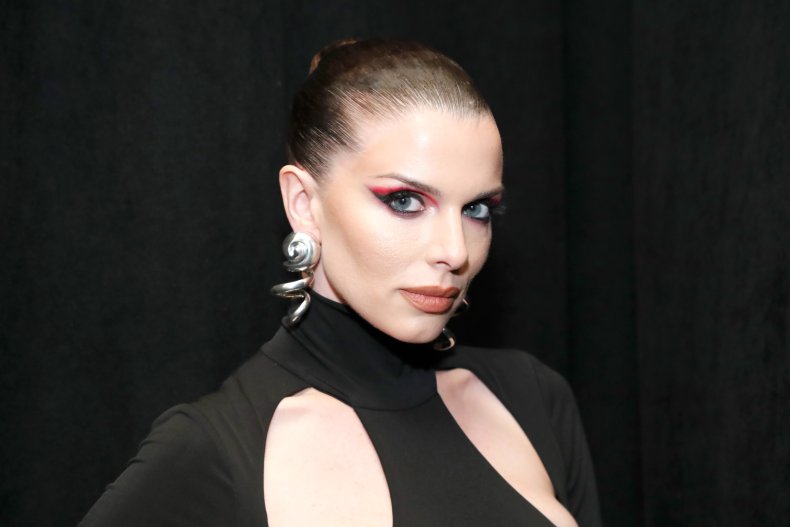 Also last October, the Michigan native sat down for a Rolling Stone "Musicians on Musicians" interview with the Colombian singer Maluma, who asked her about reliving her past for the film.
"Writing my script is the most draining, challenging experience I've ever had," she said. "It's kind of like psychotherapy in a way, because I have to remember every detail from my childhood till now."
She added: "Remembering all the things that made me decide to be who I am, my journey as an artist, my decision to leave Michigan to go to New York, all the things that happened to me when I was young and naive, my relationships with my family and friends, watching many of my friends die—sometimes, I have writing sessions where I go to bed and I just want to cry. You know what I mean?
"The thing is, I realize I forgot a lot of things, and reliving, digging deep, trying to recall emotions that I felt in certain moments, both joyful and traumatic experiences... I realize I've lived a crazy life."
When Maluma pointed out that her life was "beautiful at the same time," Madonna agreed, saying: "Beautiful, obviously. But I would find myself at night, lying there in bed, thinking, 'My God, did that really happen to me? Did I really know that person?'"