Statue of 'racist' Gandhi Toppled at University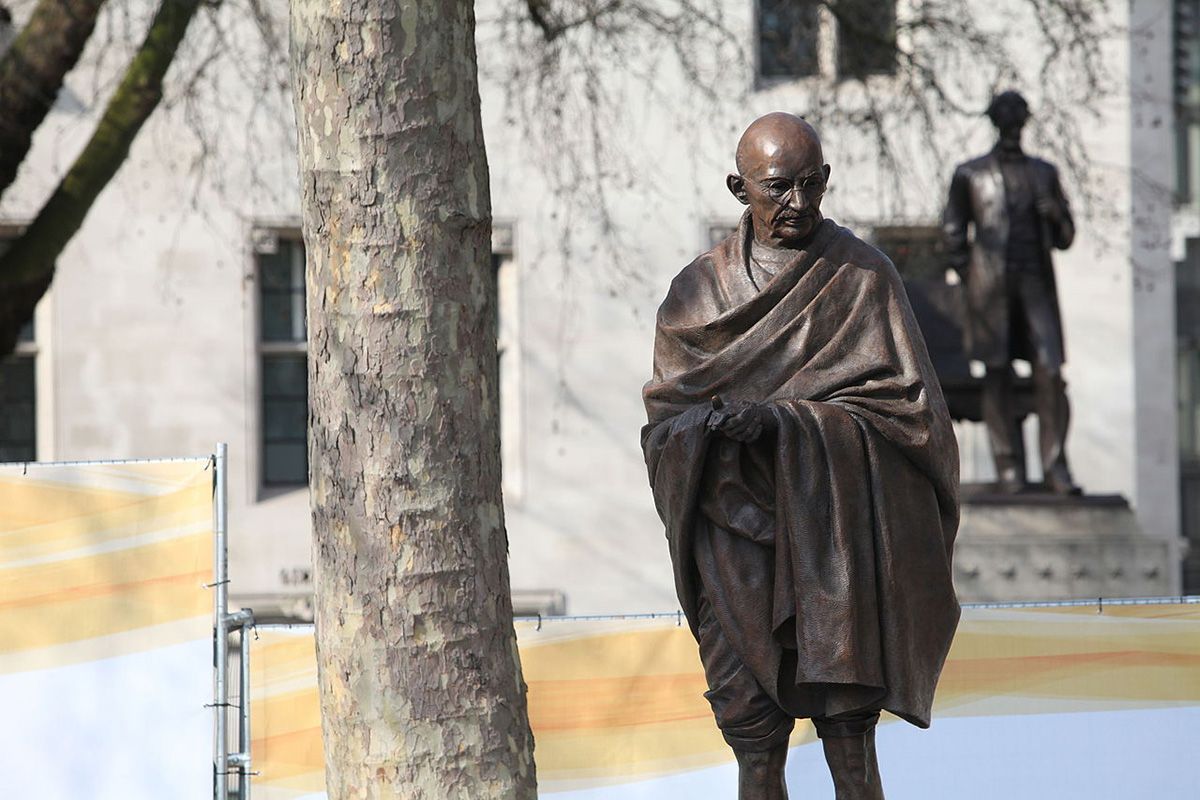 A statue of Mahatma Gandhi was been toppled Wednesday, less than three years after it was erected at the University of Ghana, Accra, following allegations of racism, the BBC has reported.
Academics petitioned for the statue's removal just four months after it was unveiled by former Indian president Pranab Mukherjee in June 2016.
Read more: Who was Silent Sam? Video shows UNC protesters knocking down Chapel Hill monument
The online petition called the Indian activist "racist," citing numerous criticisms of indigenous black South Africans in his writings, including repeated use of the highly offensive racist slur "kaffir."
Although Gandhi is primarily remembered in the West for his resistance to British colonial rule in India, his legacy in Africa is tainted. In his early work, he refers to black Africans as "half-heathens," that are "infinitely" inferior to Indians, according to the petition.
"We are of the view that if there should be statues on our campus, then, first and foremost, they should be of African heroes and heroines, who can serve as examples of who we are and what we have achieved as a people," the petition from the members of the University of Ghana Council read.
Academics argued institutions such as Yale University offered a precedent in the removal of racist symbols. In 2017, for example, it renamed "Calhoun College" after scientist and navy admiral Grace Murray Hopper. Its former namesake John C. Calhoun—the seventh U.S. vice president—advocated for slavery.
"The University of Ghana seeks to be a world class university," the petition stated. "At world class universities, even former bastions of slavery, apartheid and white supremacy, statues and other symbols associated with controversial persons have been pulled down or removed."
Law student Nana Adoma Asare Adei praised the removal of the statue removal, telling the BBC: "Having his statue means that we stand for everything he stands for and if he stands for these things [his alleged racism], I don't think we should have his statue on campus."
In the U.S., several statues have been defaced or toppled in recent years. In August, protesters pulled down a statue of a Confederate soldier nicknamed "Silent Sam," originally unveiled by notorious local racist Julian Carr at University of North Carolina at Chapel Hill.
Back in April, a Thomas Jefferson statue at the University of Virginia was spray-painted with the words "Racist + Rapist."
The university released a statement condemning the vandalism, but recognizing the "complexities" of Jefferson's legacy. Although the President advocated for an end to slavery, he owned more than 600 slaves over the course of his life.
A Nashville statue of Confederate general and prominent Ku Klux Klan member Nathan Bedford Forrest was similarly vandalized. The statue honoring the white supremacist group's first "grand wizard"—the namesake of fictitious character Forrest Gump—was coated in pink paint in December 2017.