Mahershala Ali Becomes First Muslim Actor to Win Oscar for 'Moonlight' Role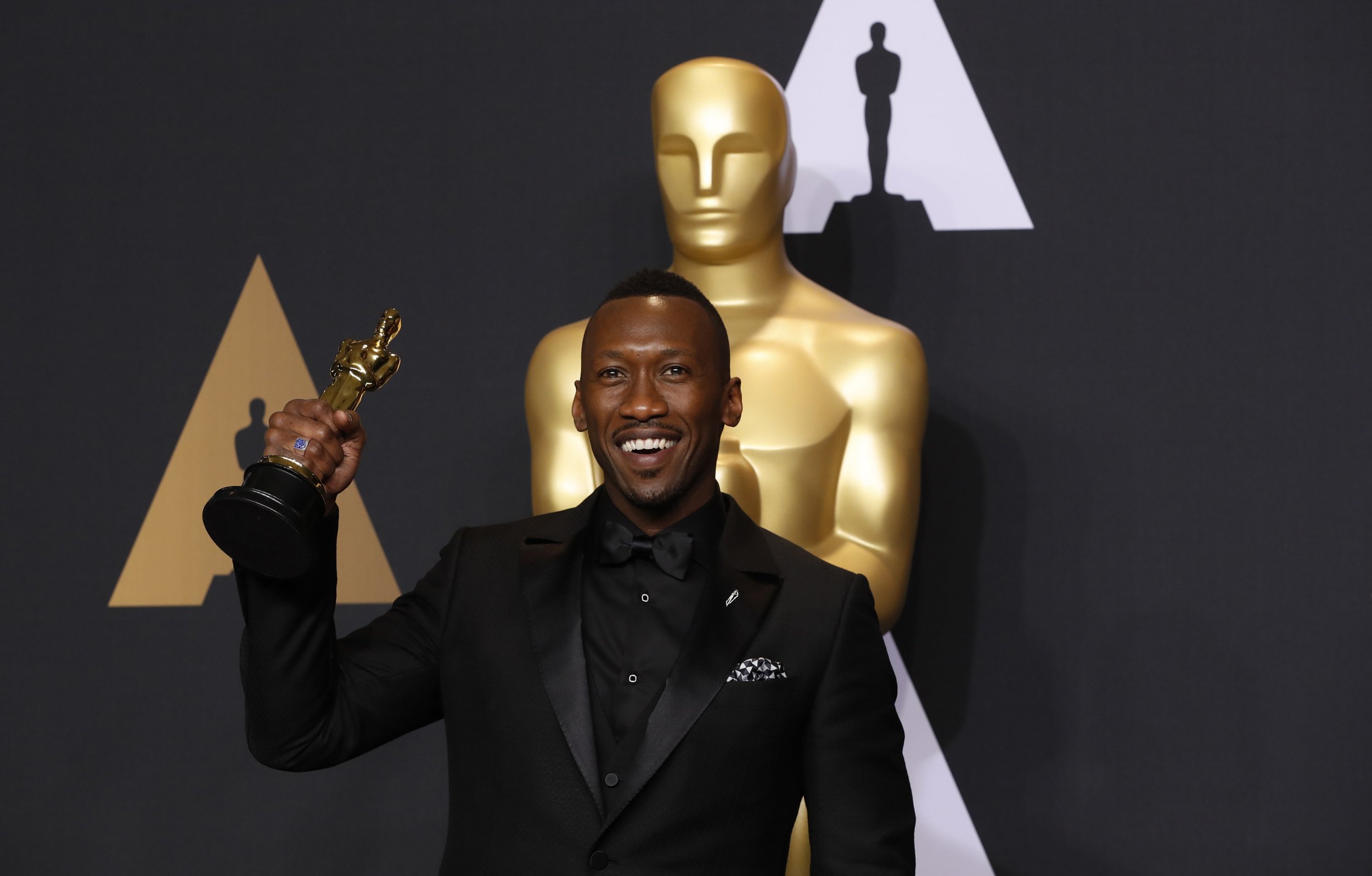 Mahershala Ali won the Oscar in the best supporting actor category, becoming the first Muslim actor to win an Academy Award.
Ali, 42, picked up the award for his role as a drug dealer in Moonlight , an acclaimed coming-of-age drama that follows the path of Chiron, a young black gay kid growing up in Miami. Ali's character, Juan, plays a mentoring role to Chiron in the film.
Moonlight also won the awards for best adapted screenplay and took the night's main award, for best picture, after a mixup that saw hosts Warren Beatty and Faye Dunaway originally announce La La Land as the winner.
Read more: The quiet beauty of Barry Jenkins's new festival hit "Moonlight"
In an emotional acceptance speech, Ali paid tribute to "my teachers, my professors" as well as the film's director Barry Jenkins, producer Adele Romanski and Tarell Alvin McCraney, whose play In Moonlight Black Boys Look Blue was the basis of the film.
Ali also thanked his wife Amatus Sami-Karim, who gave birth to their first child four days before the award ceremony. "I just want to thank her for being such a soldier through this process and really carrying me through it all," said Ali.
The actor, born Mahershalalhashbaz Gilmore, is the son of a Christian minister but converted to Islam as an adult, becoming a member of the Ahmadiyya Community. He told the Radio Times that he had experienced discrimination as a Muslim—an airport worker had told him he was on an FBI watchlist, and he said that his wife had stopped wearing a headscarf in New York as "she didn't feel safe anymore."
Ali is well-known for his role in Netflix series House of Cards and also had roles in two of The Hunger Games series. He also played a role in Hidden Figures, a biographical drama about female mathematicians working at NASA that was nominated for three Oscars.