'Maid' Soundtrack: Every Song Featured in the Hit Netflix Show
Maid has captivated viewers on Netflix with its heartwarming story, but also with its eclectic soundtrack.
The 10-part series is based on Stephanie Land's memoir, Maid: Hard Work, Low Pay and a Mother's Will to Survive, as she tried to work her way above the poverty line as a single mother.
Margaret Qualley and her mother Andie MacDowell star in Maid as Alex and Paula, respectively, which not only shines a light on the disparity between the super rich and the poor, but also the laws around domestic abuse and violence.
It has proven a hit on Netflix, maintaining its spot in the Top 10 list globally. Its soundtrack has also caught the attention of viewers and had musicians Christopher Stracey and one third of the band HAIM, Este, behind it.
The HAIM Instagram account celebrated Este's success by giving her a shout-out: "I hope y'all have watched MAID on Netflix, did you know Este and the amazing @christopherstracey composed all the music for it?"
As well as featuring several tracks from the band, the Maid soundtrack features plenty of recognizable tracks and some under-the-radar gems too, with Alex and her daughter Maddy's (Rylea Nevaeh Whittet) special song by Salt-N-Pepa regularly making an appearance.
Episode 1
"STARGAZING" - Travis Scott
"Shoop" - Salt-N-Pepa
"Seventeen" - Sharon Van Etten
"Mesmerised" - XY&O
Episode 2
"Electric Love" - Børns
"Ain't No Man" - The Avett Brothers
"Like a Woman Should" - Hayley Mary
"Girl from Ipanema" - Antonio Carlos Jobim
"Sound & Color" - Alabama Shakes
"Let Go" - Sharon Van Etten
"Down the Line" - Night Shop
Episode 3
"Bam Bam" - Sister Nancy
"Bringin' It Home" - Sandy Szigeti
"Turn It Up" - Bat Fangs
"Show Me Some Affection" - Dave Mason
"Fact of Life" - Tashaki Miyaki
"Always Forever" - Aquilo
Episode 4
"I've Got Plenty To Be Thankful For" - Bing Crosby
"Something Like Summer" - Caveboy
"Up From a Dream" - HAIM
"Way It Goes" - Hippo Campus
"Too Young" - Phoenix
"Daydream" - Tycho
Episode 5
"The Let Go" - Elle King
"Forgiveness" - Lords Of Ruin feat. Mike Clark
"Full Circle" - Half Moon Run
"I Wrote in Blood" - Still Corners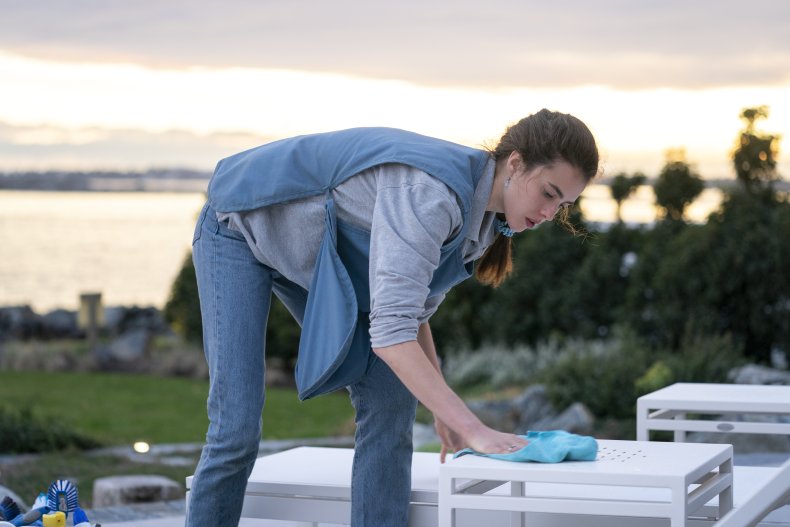 Episode 6
"Shoop" - Salt-N-Pepa
"Ghungroo" - Go-Ray & Duke feat. Steve Gorn
"Slow Fade" - Peggy Sue
"Now I'm In It" - HAIM
"Don't Stop Me Now" - Queen
"Kings of Summer" - Wylder
"As a Child" - Michael Gaughan
"Dance Dance Dance" - Free Zuma
"Supalonely" - BENEE feat. Gus Dapperton
"Dawn Chorus" - Thom Yorke
Episode 7
There is no licensed music featured in Episode 7, "String Cheese"
Episode 8
"Piano Sonata No. 16 In C Major, Kv 545 Sonata Facile: I. Allegro" - Ronan O'Hora
"Now I'm In It" - HAIM
"The Last Man On Earth" - Wolf Alice
"Like This, Anymore" - Elijah Wolf
"Break Free" - SYML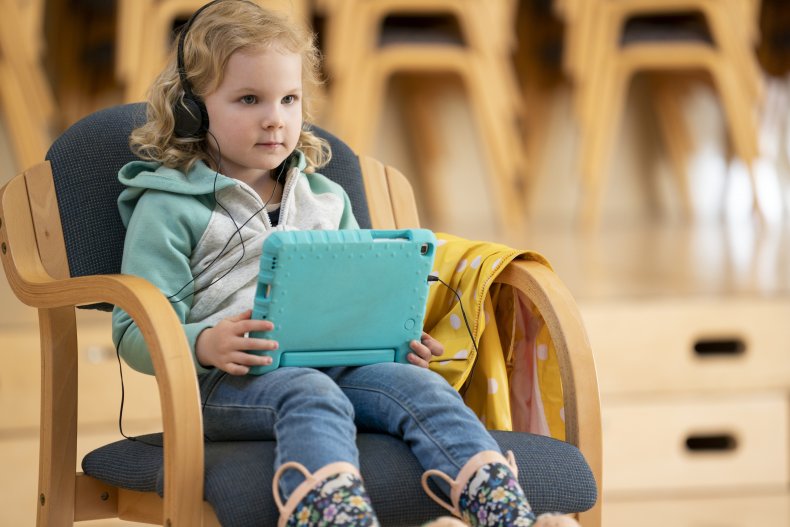 Episode 9
"Serpents" - Sharon Van Etten
"Leave Like That" - SYML feat. Jenn Champion
"Send Me On My Way" - Rusted Root
"Shoop" - Salt-N-Pepa
"Oranges on the Ground" - Loud Sun
"Peace Signs" - Sharon Van Etten
"Every Time The Sun Comes Up" - Sharon Van Etten
Episode 10
"Girl (Acoustic)" - SYML
"Hello Hello Hello" - Remi Wolf
"We Get By" - Mavis Staples Feat. Ben Harper
"Let Go" - Sharon Van Etten
Maid is available to stream on Netflix now.