Is There Mail on Thanksgiving Day? USPS, FedEx Openings and Deliveries
Thanksgiving is a federal holiday, meaning that public institutions, government offices and most banks are closed on this day.
Many stores are also closed, though some stay open, often operating at reduced hours.
The holiday falls on the last Thursday of the month, and if you were waiting on mail that was due to be delivered on November 24, don't hold your breath.
U.S. Postal Service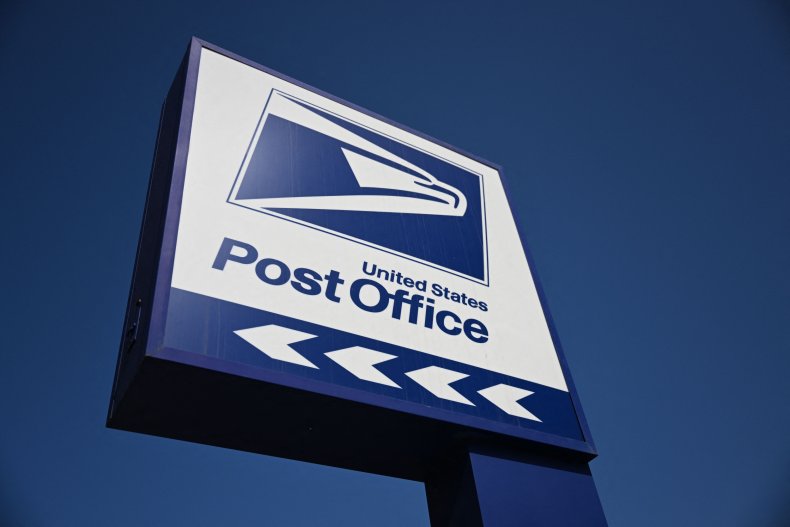 Most postal operations won't operate on Thanksgiving—only critical services will continue.
United States Postal Service (USPS) services are closed on Thanksgiving, one of the 11 holidays a year it observes, which also includes Christmas and New Year's Day.
However, you are still able to prepare your post online on Thanksgiving if you have a USPS.com account. Via the account, you can purchase stamps, order boxes, and print shipping labels so that when the post office reopens, you'll be able to drop off your mail without queuing. You can also schedule a package collection through your account.
If you're looking just to send a letter and small package, mailboxes will remain accessible across the country, so you can drop off post and then it will be ready for pickup when normal delivery and collection services resume on Black Friday, November 25.
Furthermore, stamps are also sold at most major supermarkets, which are open during some federal holidays.
There will be no regular mail delivery, but Priority Mail Express will deliver on November 24, delivering 365 days a year.
USPS branches are also closed during the following federal holidays:
New Year's Day (Jan 1)
Martin Luther King Jr. Day (Jan 17)
Presidents' Day (February 21)
Memorial Day (May 30)
Juneteenth (June 20)
Independence Day (July 4)
Labor Day (September 5)
Columbus Day (October 10)
Veterans Day (November 11)
Thanksgiving (November 24)
Christmas (Monday, December 26, as December 25 falls on a Sunday this year)
UPS
On Thanksgiving Day, there will be no UPS pickup or delivery services, except for UPS Express Critical, which operates 24 hours a day, 365 days a year.
UPS stores will also be closed.
FedEx
All FedEx services, except FedEx Custom Critical, will be closed on November 24.
However, for post that is already on the way, customs clearance at the U.S.-Canada land-border crossings is available 24 hours a day, every day, subject to the availability of Customs and Border Protection (CBP).
Those who are looking for information on the availability of customs clearance at U.S.-Mexico land-border crossings are advised to contact a FedEx Trade Networks representative.
These FedEx services that are closed for Thanksgiving:
FedEx Express
FedEx Ground
FedEx Home Delivery
FedEx SmartPost
FedEx Freight
FedEx Office
FedEx Trade Networks
See the courier's website for more information on its services for all holidays.