Majority of Republicans Agree With Cheney Ouster, Say She's Not 'on Message' With GOP: Poll
Following the ouster of Liz Cheney from the No. 3 leadership position by the House GOP on Wednesday, a CBS News poll shows that 80 percent of Republicans supported the move.
Released on Sunday, the survey found that of those Republicans who backed Cheney's removal, 69 percent said it was because she was not on message with the GOP. Other reasons included that she was wrong about the 2020 presidential election (57 percent) and she did not support former President Donald Trump (52 percent). Thirty-four percent agreed it was a sign that disloyalty will be punished.
Cheney has been a vocal critic of Trump since the deadly January 6 riot at the U.S. Capitol, blasting the former president's baseless allegations that the 2020 presidential election was stolen from him. In February, the Wyoming representative was one of only 10 House Republicans who voted to impeach Trump on the charge of incitement of insurrection. Her stance earned a backlash from her House Republican colleagues, who voted to remove her from the GOP conference chair post.
In an interview Sunday with ABC's This Week, Cheney said she would prevent the party from "being "dragged backwards by the very dangerous lies of a former president."
"I think that we have to recognize how quickly things can unravel," she said. "We have to recognize what it means for the nation to have a former president who has not conceded and who continues to suggest that our electoral system cannot function, cannot do the will of the people."
Meanwhile, Trump still has support among a majority of GOP members. According to the poll, 66 percent of Republicans said that loyalty to the former president is important, and 33 percent responded oppositely.
The poll also gauged Republican thinking on which issues the GOP should follow Trump's example on. The economy topped the list (89 percent), followed by immigration (88 percent), leadership (80 percent) and how to treat the media (77 percent).
Though President Joe Biden has been in office for nearly four months, 67 percent of Republicans surveyed said he is not the legitimate winner of the 2020 presidential election.
The CBS News poll was conducted between May 12 and 14 and surveyed 951 Republicans. The study's margin of error is plus or minus 3.5 points.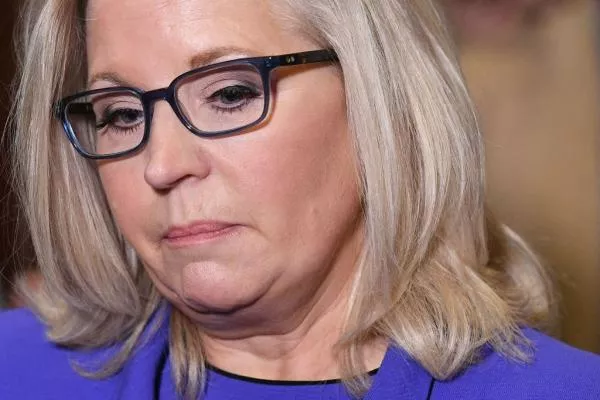 {{#isDisplay}} {{/isDisplay}}