Malala Condemns Donald Trump's Muslim Ban Proposal in U.S.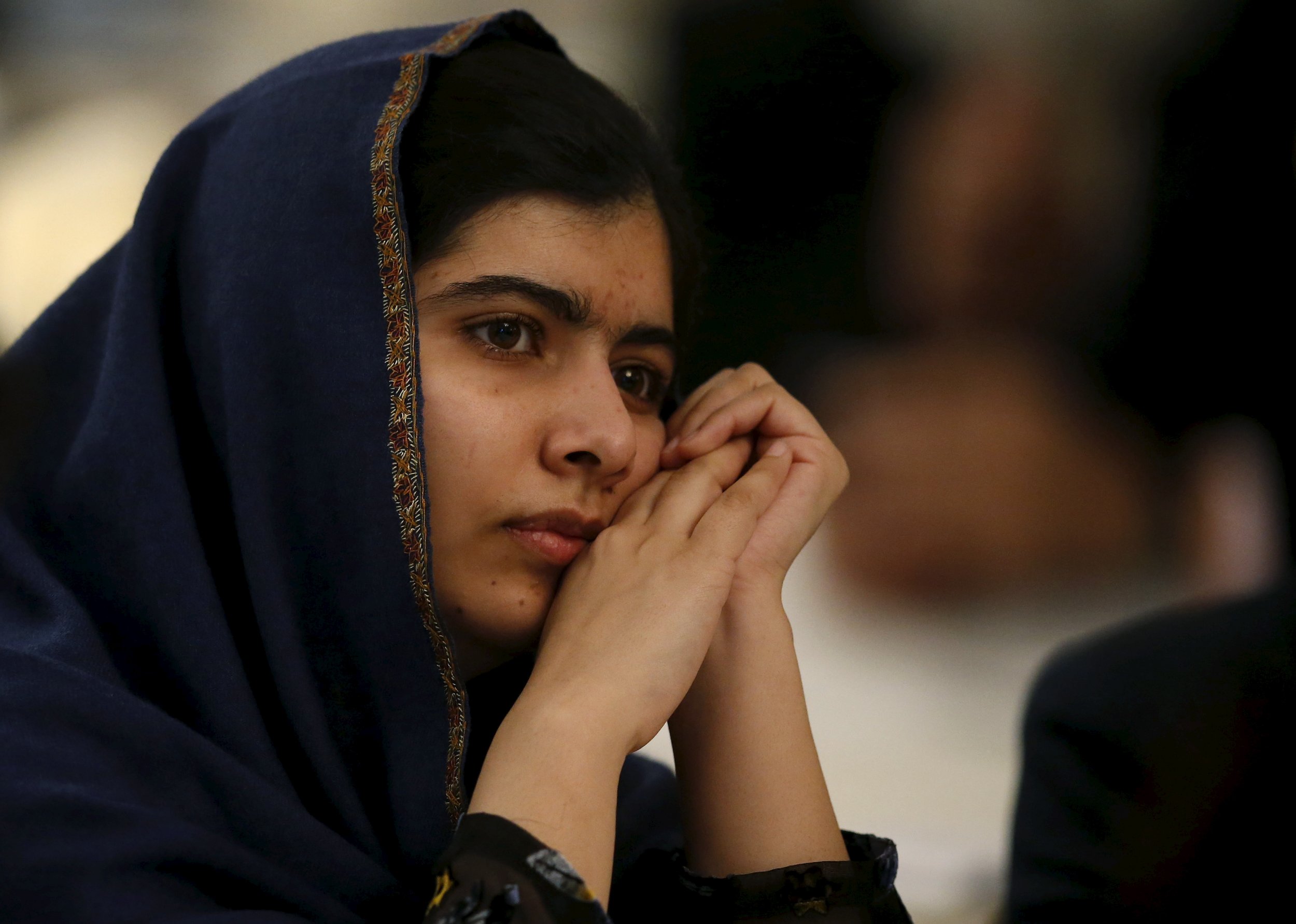 Malala Yousafzai condemned Donald Trump's call, on Tuesday, for a complete ban on Muslims entering the U.S at an event to remember the lives of 134 children killed by the Taliban at a Pakistan school one year ago.
The Nobel Peace Prize winner said that Trump's call for the ban earlier this month, as part of his presidential campaign, and his views on Muslims were prejudiced.
"Well that's really tragic that you hear these comments which are full of hatred, full of this ideology of being discriminative towards others," she said at the event in Birmingham, U.K.
She added that such rhetoric could "radicalize more terrorists" and that politicians and the media should "not try to blame the whole population of Muslims" as "it cannot stop terrorists," as reported by BBC News .
Her father, Ziauddin Yousafzai, also criticized Trump for his remarks. In reference to the number of global Muslims, he said: "It will be very unfair, very unjust that we associate 1.6 billion with a few terrorist organisations."
Trump made the policy pledge following the mass shooting in San Bernardino, California, where a Muslim couple shot and killed 14 people in what authorities are investigating as an act of extremism, possibly inspired by the Islamic State militant group (ISIS). Republican rivals, Democrats and world leaders have roundly condemned his stance.
The 18-year-old Yousafzai, shot in the head in 2012 by the Taliban in Pakistan for advocating the right to education for women, organized the event in Birmingham to commemorate the one-year anniversary of the day Taliban militants attacked the Peshawar Army Public School that killed more than 150 people.
A number of schools will be closed today in Pakistan to mark the anniversary while a remembrance ceremony will be held at the school where the attack took place.