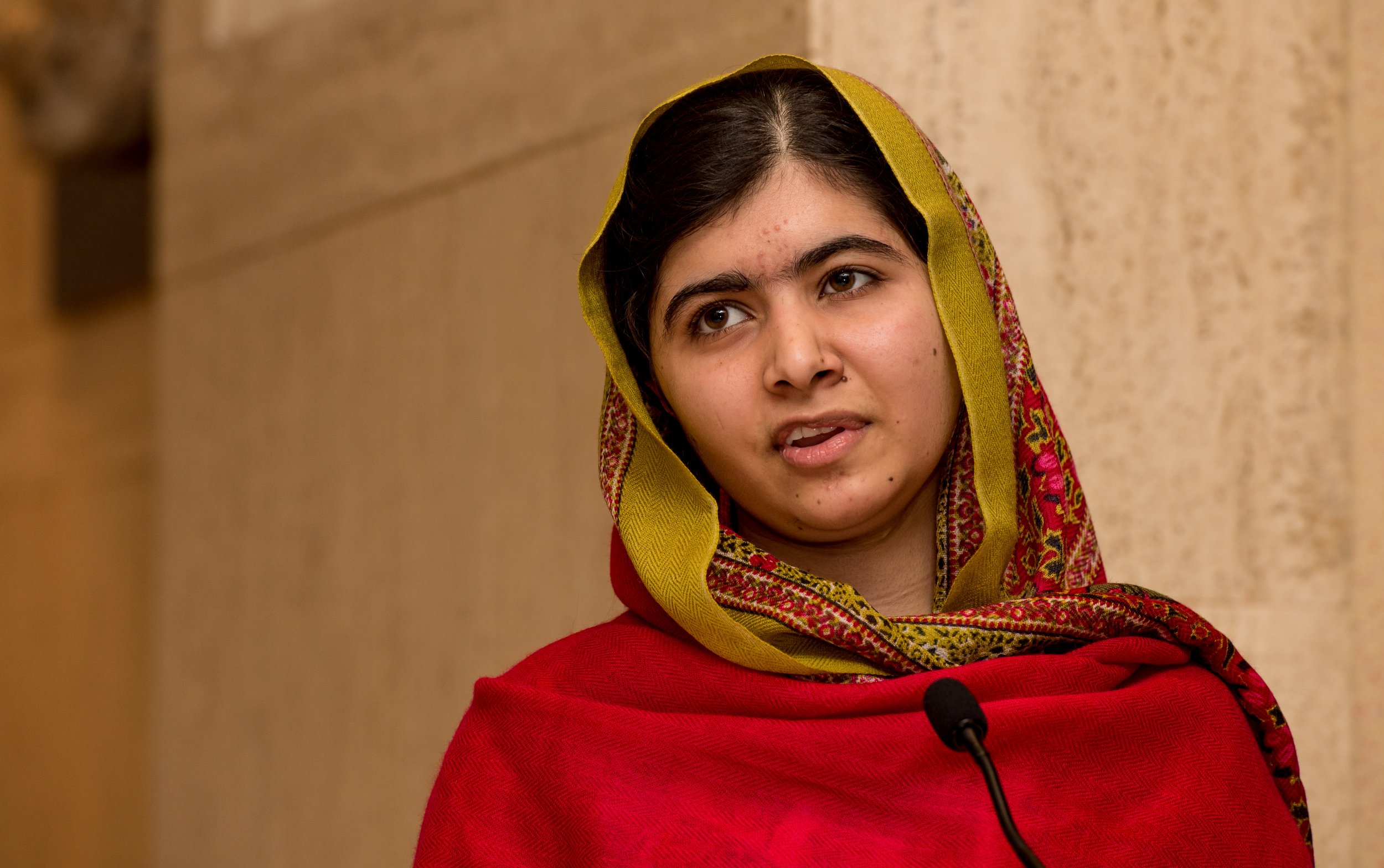 The 18-year-old human rights activist Malala Yousafzai has said more needs to be done to help educate the millions of Syrian refugee children scattered across Syria and the wider region. According to a new report, which her charity the Malala Fund will publish Friday, almost half of the four million displaced children are not in school. Yousafzai has warned that they may become a "lost generation."
International donors, the report adds, have provided just 37 percent of the money needed to fund educational resources for Syrian children, according to the BBC. The fund has estimated that $1.4 billion a year is required to make up the deficit.
Yousafzai, the 2015 Nobel Peace Prize laureate, has always been a staunch advocate of education. She began her campaigning at home, the Swat Valley in northwest Pakistan, where the Taliban had attempted to stop girls from attending school. In 2012, a member of the group boarded a bus she was traveling on and fired three shots at her for her repeated demands for female education.
As the Syria's civil war lengthened, Yousafzai turned her attentions to the educational difficulties facing children there. Her fund's report comes ahead of next week's Syria Donors Conference in London. Donors from around the world will be asked to promise that all Syrian refugee children in the Middle East will be in school for the next academic year. However, some European countries, which have taken in thousands of Syrian refugees, have already said they may need to divert funds to provide for these children.