Malaysia Confirms Grenade Attack Was First Planned by ISIS on Its Soil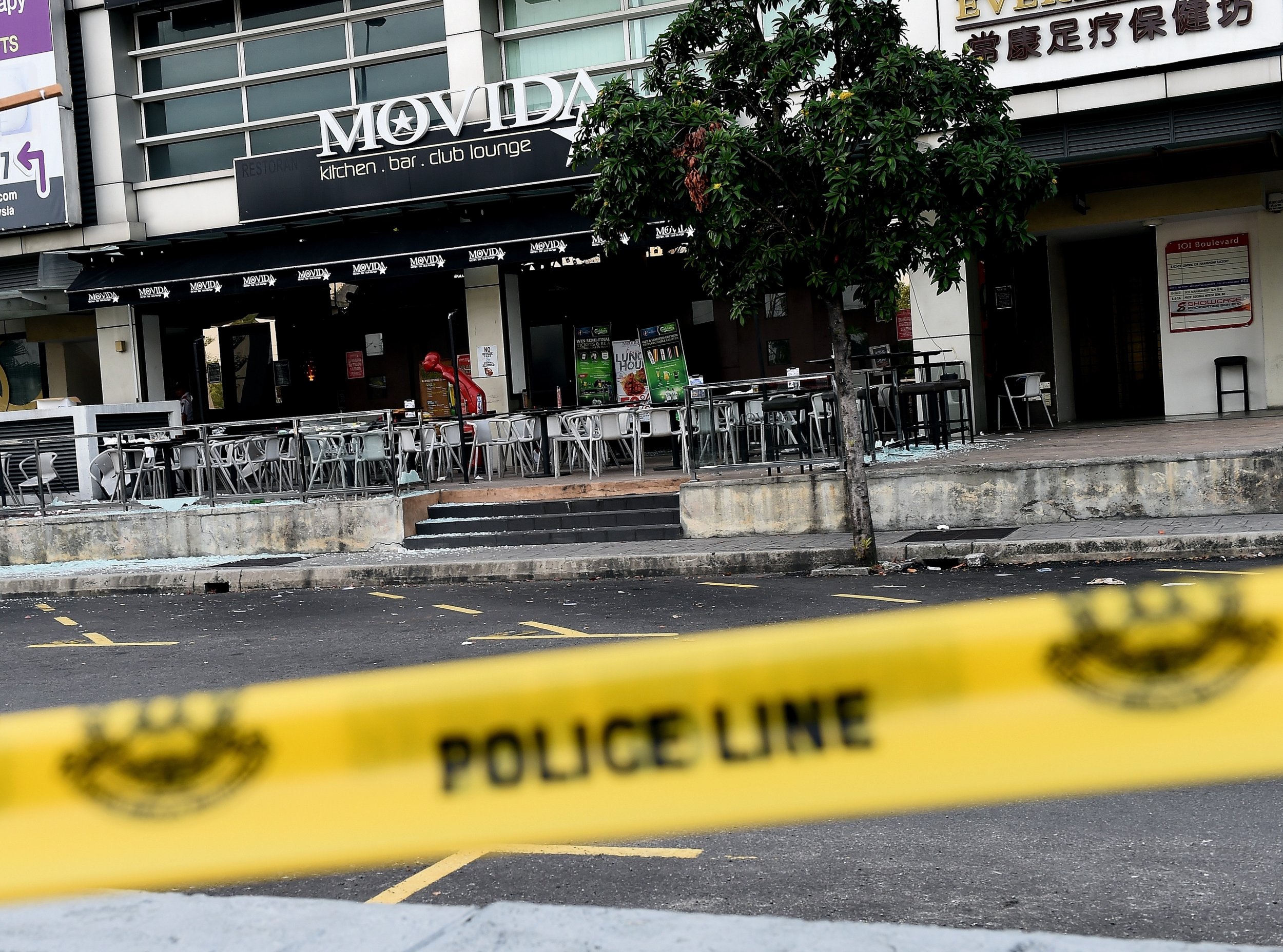 A blast at a bar outside Kuala Lumpur was the first attack directed by the Islamic State militant group (ISIS) in Malaysia, according to local police.
The Movida bar and restaurant was hit by a grenade attack on June 28 as customers were watching a live screening of the Euro 2016 football tournament. Police had initially ruled out terrorism as a motive for the attack, in which eight people were injured, and suggested that business rivalry or a targeted attack on someone in the bar was a more likely explanation.
But Khalid Abu Bakar, Malaysia's police inspector general, confirmed Monday that two men arrested in connection with the attack received instructions from a Malaysian, Muhammad Wanndy Mohamed Jedi, known to have joined ISIS in Syria. The two suspects were instructed by the ISIS fighter "to carry out attacks in Malaysia, on our government leaders, top police officials and judges," Khalid told a news conference, according to Reuters.
A total of 15 suspects have been arrested in counter-terrorism operations following the attack, although not all are directly linked to the incident.
ISIS recently issued a video featuring southeast Asian fighters, who called on supporters to carry out attacks in their home countries. The group claimed responsibility for an attack in the Indonesian capital Jakarta in January, in which seven people were killed, five of whom were attackers. Several cells of the Abu Sayyaf militant group, which is based in the Philippines and recently executed Canadian hostage Robert Hall, have also pledged allegiance to ISIS.