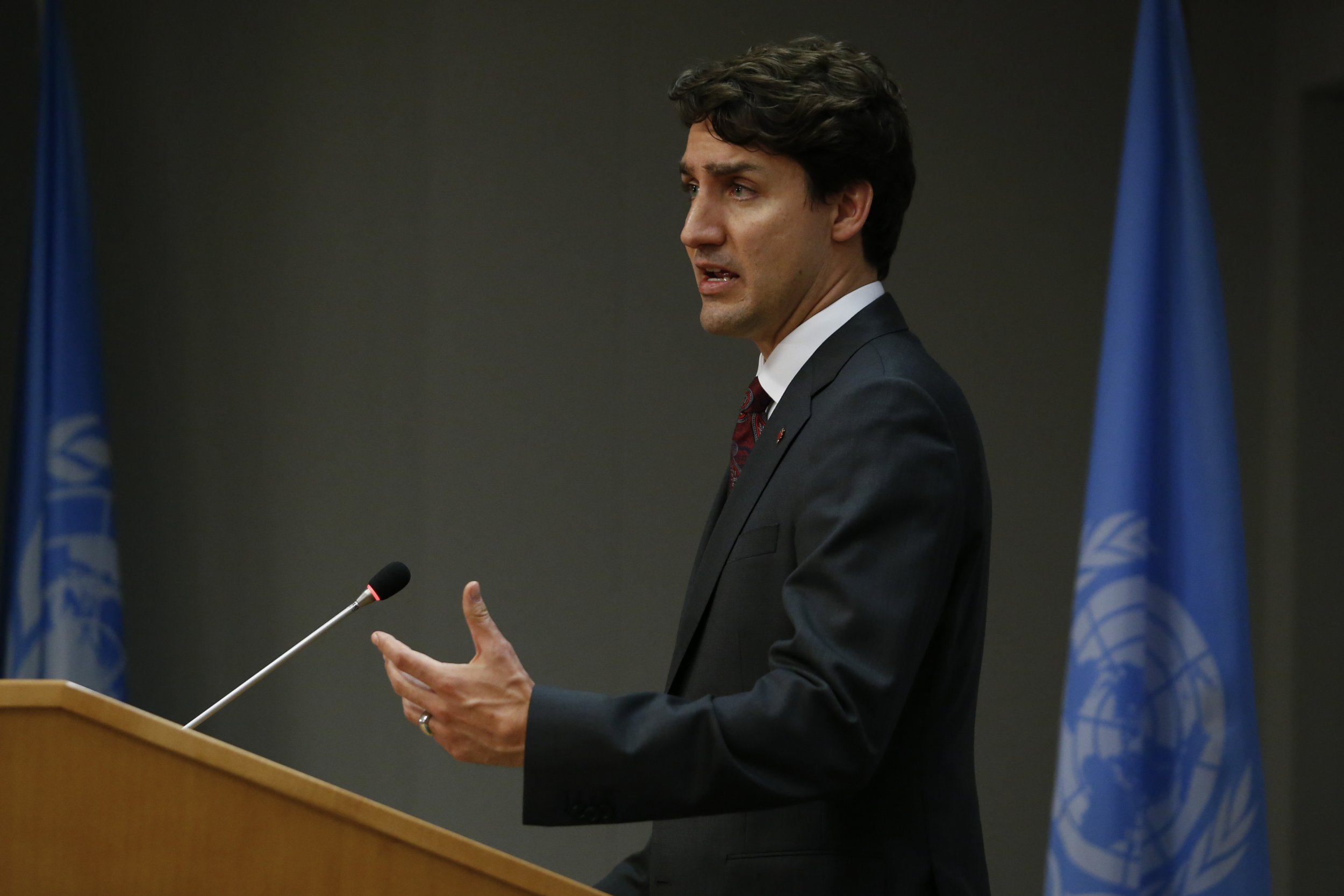 Canadian Prime Minister Justin Trudeau said Monday that Ottawa has "compelling reason to believe" that the Filipino militant group Abu Sayyaf had killed another Canadian hostage.
He said that the Canadian government was working to confirm Robert Hall's death with Manilla, saying that he had likely been killed.
"It is with deep sadness that I have reason to believe that a Canadian citizen, Robert Hall, held hostage in the Philippines since September 21, 2015, has been killed by his captors," Trudeau said in a statement.
The group, of which several of its cells have pledged allegiance to the Islamic State militant group (ISIS), beheaded Canadian national John Ridsdel in April in the southern province of Sulu after a ransom deadline passed. Canada has a policy of not paying the ransom demands of extremists. The group had demanded $6.3 million for Ridsdel's release.
Abu Sayyaf, a group the U.S. and U.N. designate as an extremist organization, kidnapped both Hall and Ridsdel from the southern island of Samal with a Filipina and Norwegian national.
Filipino authorities are yet to confirm Hall's death but the military said it had intelligence that Abu Sayyaf had beheaded Hall after another ransom deadline was not met.
The group had released a video of the remaining hostages after Ridsdel's murder with the hostages saying that if ransom demands were not met "we will be executed like our friend John."
In the video, released in May, Hall calls on the governments to "meet the demand" of the militant group and asks Filipino authorities to "stop shooting at us and trying to kill us. These guys are doing a good job of that."
Abu Sayyaf was founded in 1991 by former Moro National Liberation Front (MNLF) insurgents. Its members seek to create an Islamic state in the south of the country but are also heavily involved in illicit criminal activities.