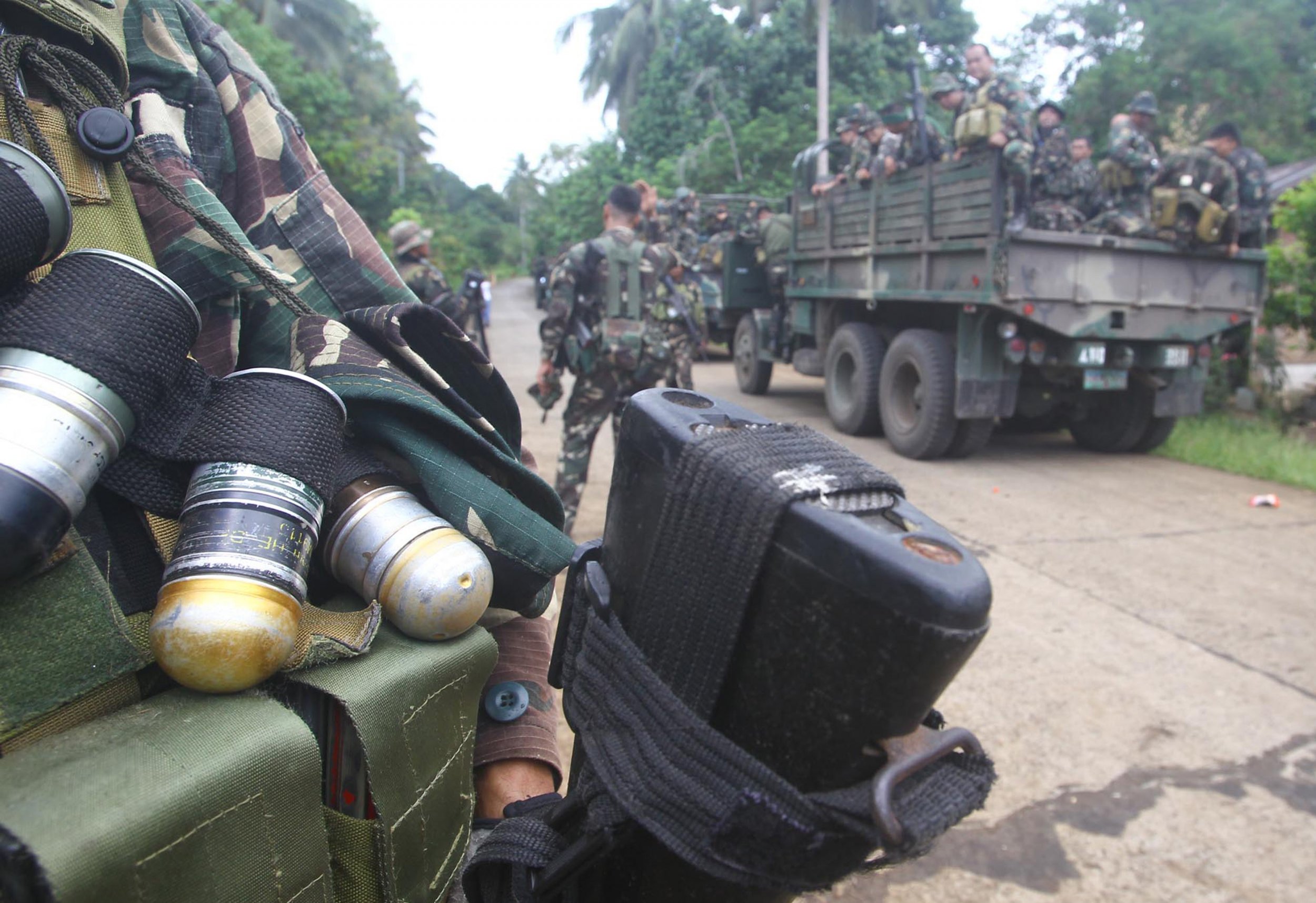 The Islamic State militant group (ISIS) affiliate Abu Sayyaf has released a new video of hostages under their control calling for their release and for their governments to meet the radical Islamist group's ransom demands.
The video of the three hostages, Canadian, Norwegian and Filipina nationals, comes just a week after the group beheaded Canadian national John Ridsdel after a ransom deadline passed. The group had requested some $8 million for his release. The Philippines and Canada said that it would not succumb to any ransom demand.
In the footage, the hostages say that if their government do not meet the ransom demands, "we will be executed like our friend John."
The three are being held in the southern Filipino island of Jolo, an Abu Sayyaf stronghold.
In the footage, reported by U.S.-based jihadi monitoring service SITE Intelligence on Tuesday, six Abu Sayyaf gunmen are shown behind the three hostages. In a threat to Canada and the Philippines, one of the group's jihadis says that "if you procrastinate again" the hostages will be killed.
The Canadian, Norwegian and Filipina nationals are all shown speaking in the video. The Norwegian national is shown appealing to the Canadian and Filipino governments, friends and family to secure their release.
The Canadian national calls on the governments to "meet the demand" of the militant group and asks Filipino authorities to "stop shooting at us and trying to kill us. These guys are doing a good job of that."
Abu Sayyaf militants captured all three hostages at a tourist resort on the southern island of Mindanao last September. The group has demanded a further $6.37 million per hostage.
The group, which is formed of a series of units operating under the Abu Sayyaf banner in the southern Philippines, was founded in 1991 by former Moro National Liberation Front (MNLF) insurgents. Its members seek to create an Islamic state in the south of the country but are also heavily involved in illicit criminal activities. Filipino authorities are conducting a military operation against the group.