'Filipino Trump' Duterte Apologizes to Canada's Trudeau for Beheading by Abu Sayyaf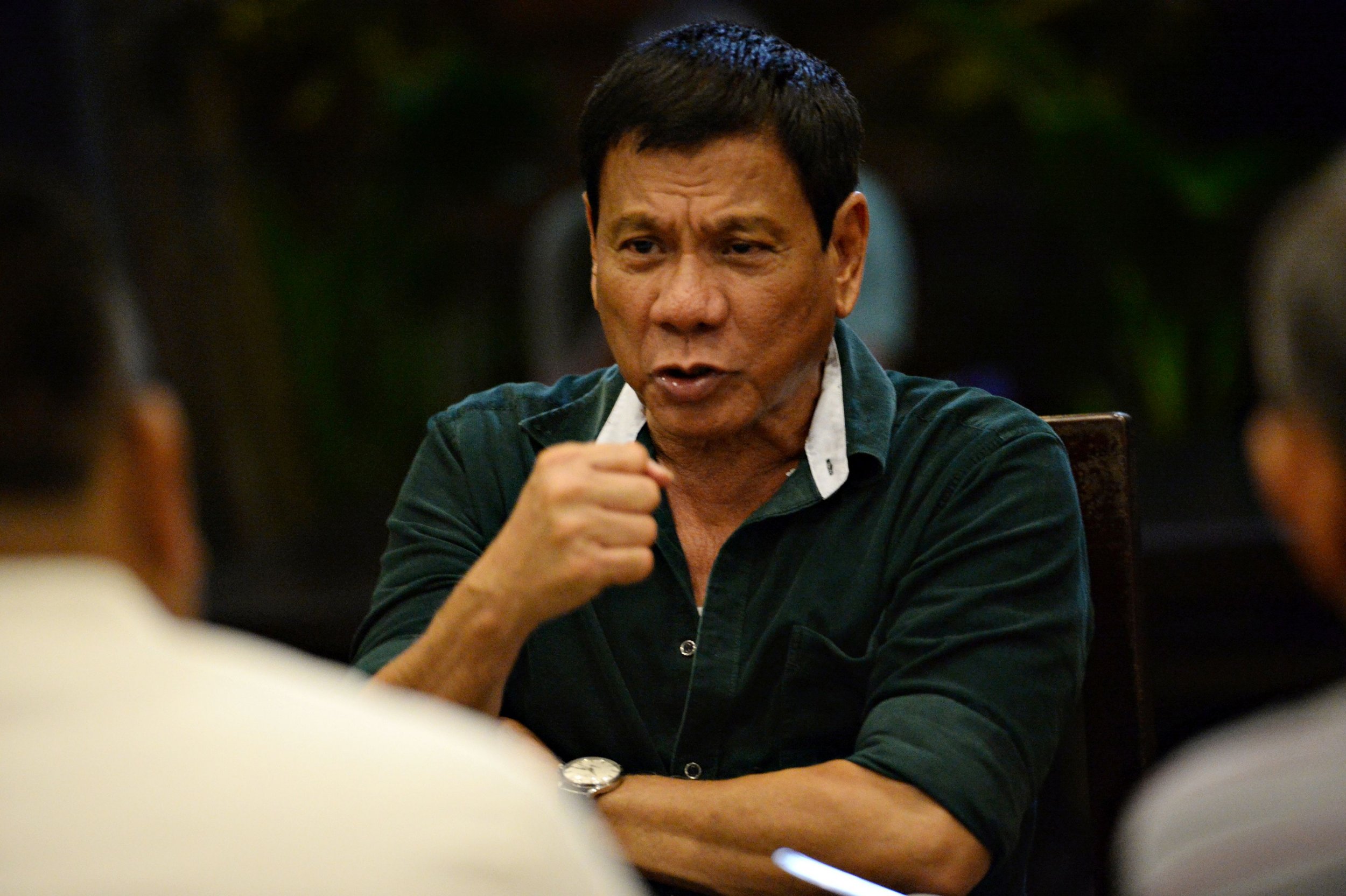 The Philippines' president-elect, Rodrigo Duterte, has apologized to Canadian Prime Minister Justin Trudeau for the beheading of a Canadian national on one of the country's southern islands by the Islamic State-affiliated militant group Abu Sayyaf.
The Filipino group, made up of former Moro National Liberation Front (MNLF) rebels, kidnapped four hostages—two Canadian nationals, one Filipina woman and one Norwegian national—at a tourist resort on the southern island of Mindanao in September 2015.
Duterte won the Philippines election on May 9 and said that Trudeau called to congratulate him on his victory on Tuesday, where he took the opportunity to apologize and pledge to catch the culprits.
"I said 'Mr. Prime Minister, please accept my apologies for the incident,'" Duterte told reporters in Davao.
"We will try our very best and see to it that nothing of this sort will happen again, and you can rest assured that when the time comes, we will be able to apprehend the criminals and exact justice."
The group demanded multimillion dollar ransoms for the hostages' release and set a deadline for the release of Canadian national John Ridsdel last month.
When the deadline expired and the payment of 300 million pesos ($6.3 million) was not offered, the group beheaded him and left his head in a bag on a road on the island of Jolo in the southern province of Sulu.
Trudeau immediately expressed his outrage at the killing but said that Ottawa would not bow to the group's ransom demands.
The group proceeded to release another video that showed the three remaining hostages, in which one said that if ransoms were not paid "we will be executed like our friend John."
Abu Sayyaf, which has seen a number of its cells pledge allegiance to the Islamic State militant group (ISIS), seeks to create an Islamic state in the south of the country but is also heavily involved in illicit criminal activities, using kidnapping to fund these activities.