Mali Has Arrested a Top Militant Commander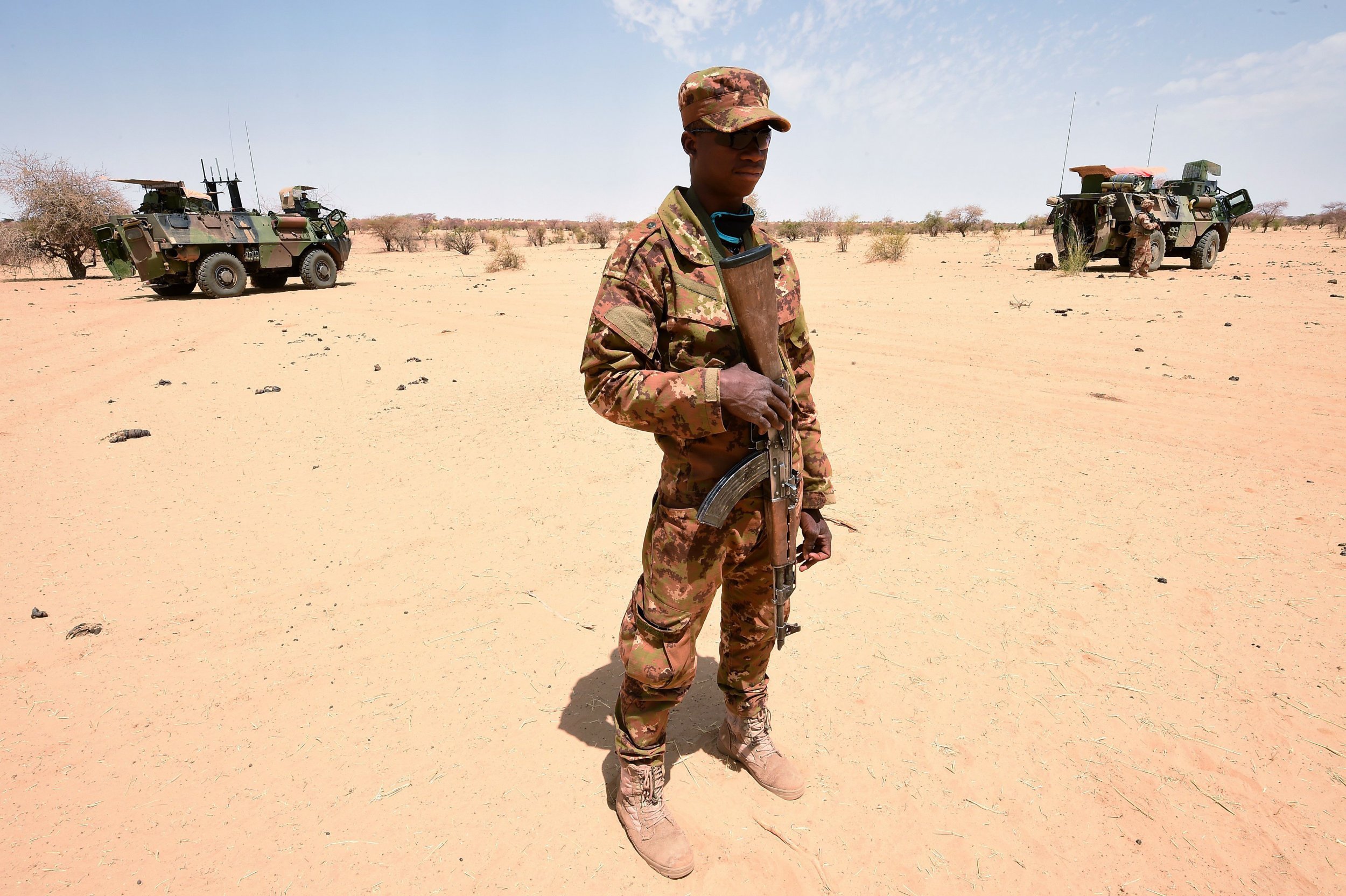 Malian authorities say they have arrested a militant commander believed to have led hundreds of fighters in the south of the country.
Souleymane Keita, who is thought to have played a key role when various Islamist groups seized control of northern Mali in 2012, was arrested on the border with Mauritania and is now in detention in the capital Bamako, security sources told AFP. One source described Keita as the "top jihadi leader in the south of the country."
Keita's arrest comes after several high-profile attacks in West Africa over recent months. Most recently, militants linked to Al-Qaeda in the Islamic Maghreb (AQIM) killed 19 people at a popular beach resort in Ivory Coast in March. Two men were arrested in late March in northern Mali in connection with the attack.
The Ivory Coast attack—the first militant attack in the former French colony—followed similar incidents in Burkina Faso's capital Ouagadougou and Bamako. In January, gunmen killed almost 30 people at a hotel and café in Ouagadougou, while 20 people were killed in a raid at the Radisson Blu hotel in Bamako in November 2015. Both attacks were claimed by AQIM or its splinter group, Al-Mourabitoun.
Keita is believed to be a close associate of Iyad Ag Ghaly, an ethnic Tuareg who heads up Ansar Dine, a militant group in northern Mali. Ansar Dine cooperated with AQIM and other militants in 2012 to take control of much of Mali's lawless north, destroying cultural artifacts in cities such as Timbuktu as they went.
France intervened in Mali in 2013 and retook control of much of the country's north in what is known as Operation Barkhane. More than 3,000 French soldiers remain stationed across the Sahel region, which includes Mali and Burkina Faso, as part of the operation. After being driven out of northern Mali, Keita is believed to have established a militant brigade called the Katiba Khalid Ibn al-Walid, which is estimated to have around 200 fighters.