Mali: Four Killed in Suspected Al-Qaeda Attack on U.N. Bases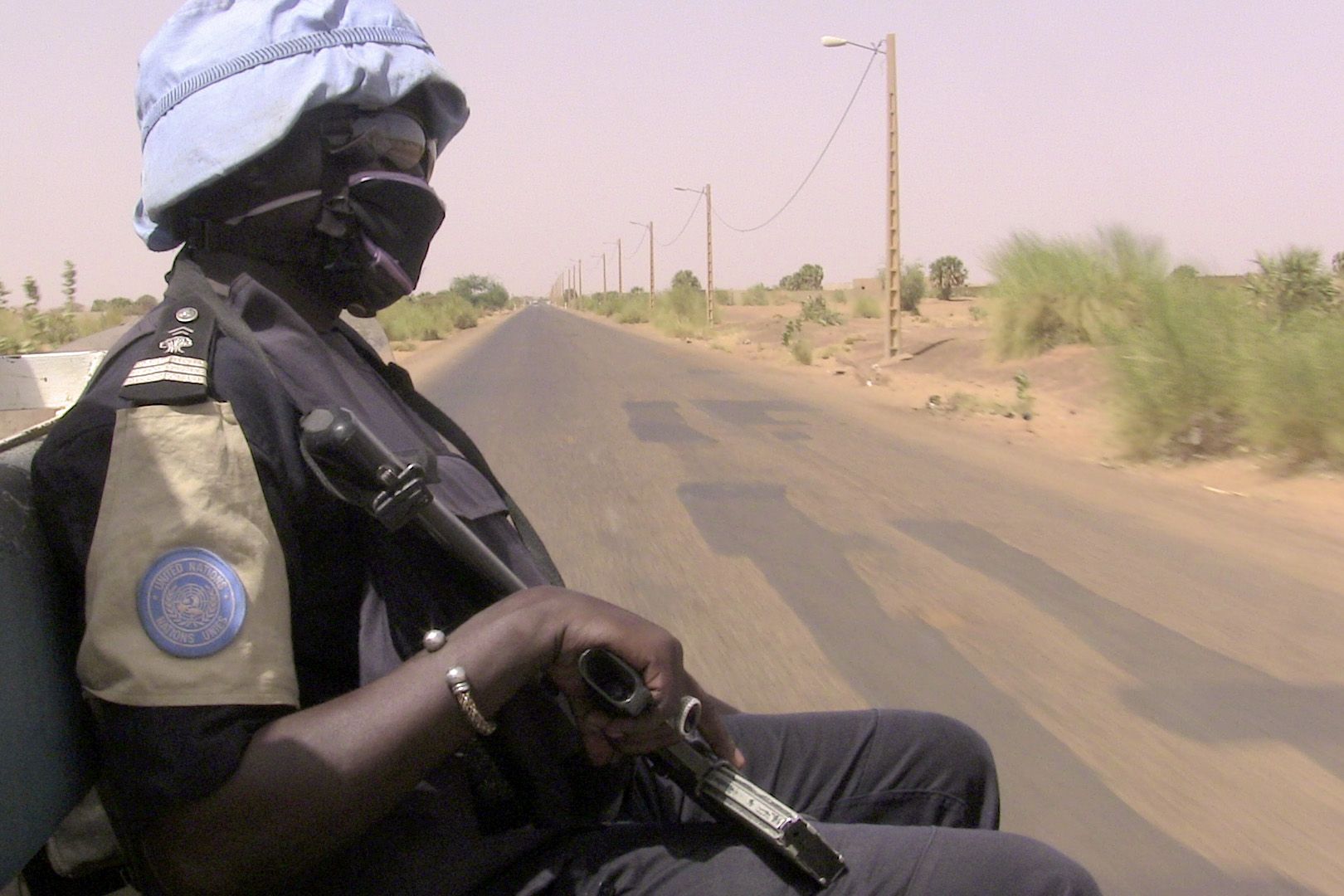 Four people were killed in attacks on United Nations (U.N.) sites in northern Mali on Tuesday, with al-Qaeda's North African branch suspected of responsibility.
The U.N. peacekeeping mission in Mali—known as MINUSMA—said on Wednesday that one peacekeeper was killed and three others seriously wounded in an attack using mortars or rockets on a mission camp in Gao on Tuesday. The mission added that a further three people—two private Malian security guards and an international expert—were killed in a light arms attack in another part of Gao.
A spokeswoman for China's foreign ministry, Hua Chunying, confirmed to AFP that the dead peacekeeper was from China and condemned the attack as a "grave and outrageous crime."
Al-Qaeda in the Islamic Maghreb (AQIM), which is active in northern Mali and the Sahel region, said on social media that its al-Mourabitoun battalion had engaged in clashes with "crusader occupation forces," likely referring to Minusma, in Gao, SITE Intelligence Group reported on Wednesday.
More than 10,000 U.N. security personnel are deployed in Mali in what has proven to be one of the U.N.'s deadliest peacekeeping missions ever, with 86 fatalities recorded since the mission was established in April 2013.
AQIM was part of a coalition of militant groups that seized control of northern Mali in 2012. A French counter-operation repelled the militants in 2013, but numerous armed groups continue to operate in the region's vast, arid expanses. AQIM has also claimed responsibility for three major attacks in West Africa in the past year, including one in the Malian capital Bamako in November 2015, in which 20 people were killed after gunmen besieged the Radisson Blu hotel. The other attacks were in Ouagadougou , the capital of Burkina Faso, in January—in which 30 people were killed—and the coastal resort of Grand Bassam in Ivory Coast in March, where gunmen killed 19 people.