Man Bites 'Hole' in Cop's Arm During Wild 20-Minute Long Fight: Police
A man is accused of biting a hole in the arm of a deputy who works for the Walker County Sheriff's Office in Alabama during a 20-minute fight.
A release published Thursday on the sheriff's office's Facebook page outlined the incident, which stated that the alleged suspect, 45-year-old Billy Joe Myers, was arrested for felony assault on a police officer, criminal mischief, and resisting arrest.
The sheriff's office also posted a graphic photo showing the gruesome injury the deputy sustained during the altercation. Warning, viewers may find the photo disturbing.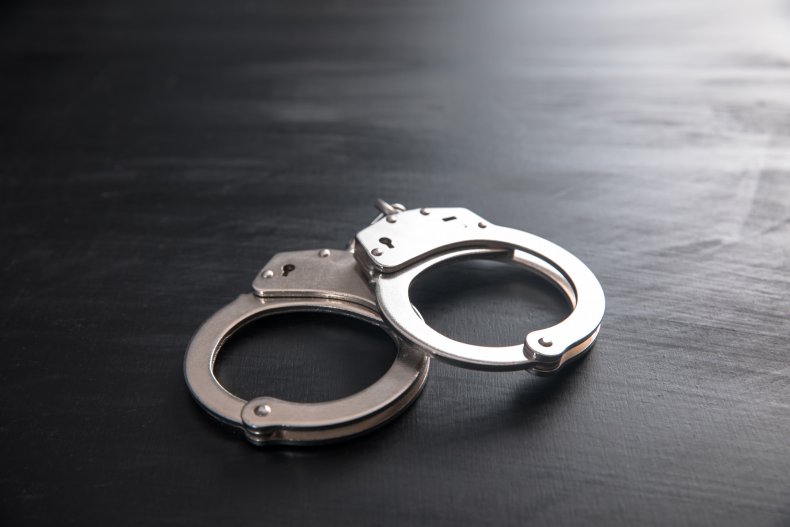 Per Alabama code, an individual is convicted of an assault on an officer if they caused physical injury to another person, intended to prevent an officer from performing a "lawful duty," and if the individual intended to cause physical injury.
FindLaw, a website that provides legal information, noted that penalties for assaulting a police officer may vary in different states.
In its press release, officials said Deputy R.J. Richardson responded Tuesday night to a call regarding a man who was "randomly" attacked as he was checking on his overheating vehicle at Abundant Life Church.
Several calls about disturbances caused by a specific individual resulted in police identifying Myers as a potential suspect, who Richardson set off to speak with.
"As soon as Deputy Richardson made contact with the suspect, he immediately spit in the deputy's face and threw his drink on the deputy's uniform," the release stated. "The suspect then started punching Deputy Richardson in the face."
The incident quickly escalated.
"Deputy Richardson fought with the suspect for about 20 minutes and then the suspect bit a hole in the deputy's arm and would not release," the release continued.
Other officers arrived to assist, and both Myers and Richardson were treated at local hospitals.
Police said Myers was out on bond after he was arrested two weeks ago for trespassing on property he believed belonged to Nick Saban, who is the head football coach of the Alabama Crimson Tide.
Officials said Richardson has since returned to work.
Newsweek reached out to the Walker County Sheriff's Office for comment.
In addition to this incident, there have been other instances of assault that others have experienced across the country.
A restaurant manager in Tennessee last month was accused of firing a gun at a customer who was reportedly upset about the wait time for his order.
Meanwhile, a white woman in May was seen in several videos verbally and physically attacking Hispanic workers who were hired for a trash pick-up and removal job at her house in California.
In addition, another woman reportedly threw her food at a Wendy's employee in late June in Arizona after she was given cold fries and an incorrect order of chicken nuggets.