Restaurant Manager Shoots at Customer After Argument Over Wait Time: Police
A restaurant manager is facing charges after she fired a gun at a disagreeable customer.
The Wednesday afternoon dispute over fast food ended with Sherrika Starnes, 36, the manager of a Checkers in Murfreesboro, Tennessee, arrested and facing charges after shooting at one of the restaurant's customers, according to the Murfreesboro Police Department. According to police, the customer was upset about being forced to wait too long for his order.
The department said the incident began after two brothers placed and then paid for their order at the restaurant. After being made to wait what was thought to be an inordinate amount of time for their food, one of the two customers began voicing their complaints to the restaurant staff.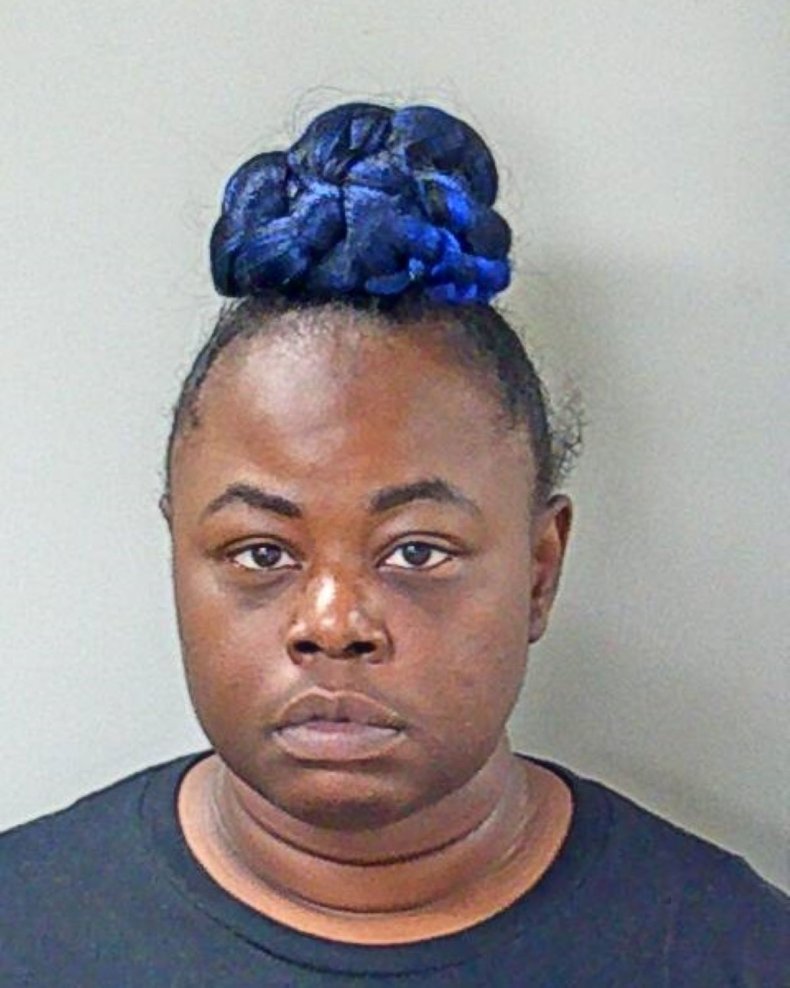 A subsequent argument between the brother who was upset about what he perceived to be an extended wait time and the employees of the Checkers restaurant then followed, police stated. The angry customer provided the restaurant workers with an ultimatum: provide him with his requested food or refund him his money.
As the argument between the employees and the upset customer was taking place, a third person—a man—in the restaurant's parking lot started chucking rocks in the direction of the two brothers.
Police indicated that after the third man began throwing rocks is when Starnes got involved in the situation. Starnes then exited the restaurant while carrying a gun to confront the three men. She started yelling at all three men, voicing her desire for them to vacate the restaurant's premises.
At one point, as Starnes was screaming at the men, one of the brothers threw a beverage at her. Starnes responded by firing one round at the customer.
To seek safety and wait for police, the two brothers ran to a nearby motel. No one was injured in the shooting.
Starnes, for her role in the incident, was arrested and later released on a $5,000 bond. Police said she is facing assault charges.
In a response to Newsweek, the Murfreesboro Police Department mentioned how Starnes' move to fire the weapon could have easily resulted in injuries.
"It was a poor decision by the manager to fire a handgun in an area where there were other citizens and passing motorists," said Murfreesboro Police Department Criminal Investigations Division Sergeant Sean Garrison. "This situation could have ended differently; we are just thankful no one was injured."
Garrison went on to provide advice for those who may find themselves in a similar, heated position.
"In situations like this, it's best to contact police, rather than taking matters into your own hands," he said.
Police also added that no further details about the case would be released at this time.